How to Buy from US websites in India?
Finally, I decided to share all the details regarding my latest US Haul and that includes my first ever Colourpop Haul as well. I have already talked about it in my Youtube video so if you haven't checked it out yet.. here you go!
I have no foreign relatives and being a makeup hoarder I always drool over the amazing products that US brands have to offer but sadly not all of them offer International Shipping. And while some of them do but have super high shipping charges. So, what we do in such cases, just stare at others pictures with that beautiful stuff or burn the pockets to get them shipped to India.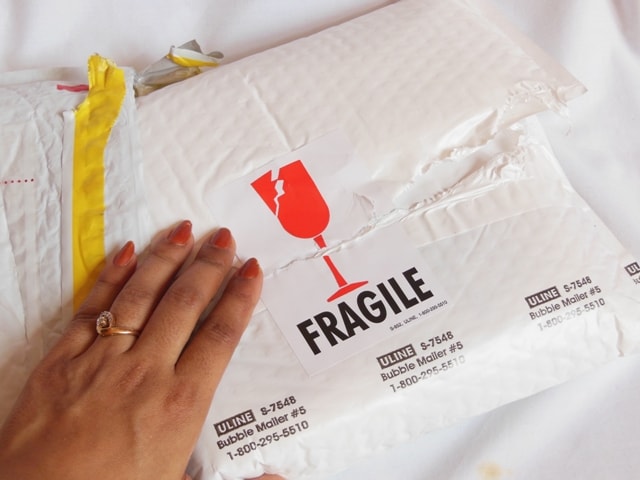 Well, if none of the options works for you that I have an option for you to grab the products you want at affordable prices.. without breaking your bank! Try MyMallBox.com.
What is MyMallBox?
MyMallBox is basically a shopping service website which helps you place your order from US-based online websites and get them delivered to your doorsteps at nominal prices.
How MyMallBox Works?
Once you register on the website, MyMallBox, They will create a virtual US address for you, with which you can place orders on US websites and get them delivered to their warehouse. Once your order arrives at their warehouse, you can either ask them to ship it to you directly. Or if you have multiple order, they can repack and send a consolidated package to you and save your shipping charges.
The best part is they also provide "Buy For Me" option:
For which you can take the help of MyMallBox team and get your order placed through them. This is useful when any website is not accepting your credit Card or Paypal details. You can add money to your MyMallBox account and they will buy the product for you with a minimal service charge.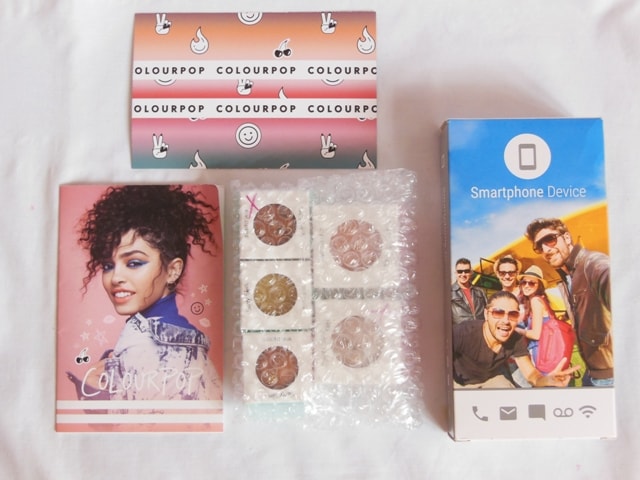 My Experience with MyMallBox.com:
Finally made my first international purchase with the help of MyMallBox. I bought some colourpop products along with an Iphone5s in an offer from a US website
Website: https://www.mymallbox.com
My Referral Code- B5162 
Just sign up through this referral code, and get $5 credit in your account
How much they charge for shipping?
The shipping charges depend on the size and weight of the package. For my package which includes a phone and colourpop Makeup stuff, it was $35.
How long does it take for the order to reach me?
Once the order arrives their warehouse, it takes a few days to get the consolidated package ready if you opted for Re-pack. For me, it took 2-4 days but once it is dispatched from their centre my order reached me in 5 days flat. I opted for Standard shipping the DHL one, but they do have an express shipping option which is on the pricier side.
Why and when you should try MyMallBox?
Now, the main question arises how to make the most of it…?? Well, according to me the best time will be to place your order during sale season like Black Friday sales.
But there are times when brands offer huge discounts on products for a limited time and if there is something that you have been eying for long it is time to place your order and get it delivered to your virtual US address. And once you are done with all the shopping you can ask for a Re-pack and get them dispatched to your original address.
The best thing is MyMallBox provides package protection under which if in any case your package is lost during transit they will refund the amount of up to $100.
Recommendation: Overall, I am really pleased with their services and happy that they don't charge a Bomb for shipping. The process is really simple and easy to follow. I like that they inform about any damaged product in your order when they open it for Re-pack and can wait for your replacement to arrive if that's the case. In my case, my colourpop eye shadows were broken but they don't offer replacement so asked them to just send them across. Also, they packed the products super safe with almost triple Bubble wrap. I am definitely placing more orders during the sale season and grab the stuff that I want.. thanks to MymallBox for making it so much easier for us.
Shopping Tips:
To find the best deals online in the USA I used "DealsofAmerica.com" website. It has a list of all the hottest deals and discounts available in the US and is updated quite frequently.
I will suggest refraining from buying electronic stuff like phones, laptops as they attract customs and you might have to pay a bomb for your package.
Have you tried any Shipping Website to place your US order? Would you like to try MyMallBox service?
PS: I was given a coupon to use their services.