Hit Or Miss: November Fab Bag 2015
Hello Everyone,
This months Fab bag got a little late I mean we used to get it on the first few days of the months so you understand how difficult it is to keep calm when you are awaiting your monthly surprise so eagerly.
Again, I liked the idea of letting us choose one product this month and undoubtedly it is a face mask for me but do I liked the overall Fab bag of this month lets find it out.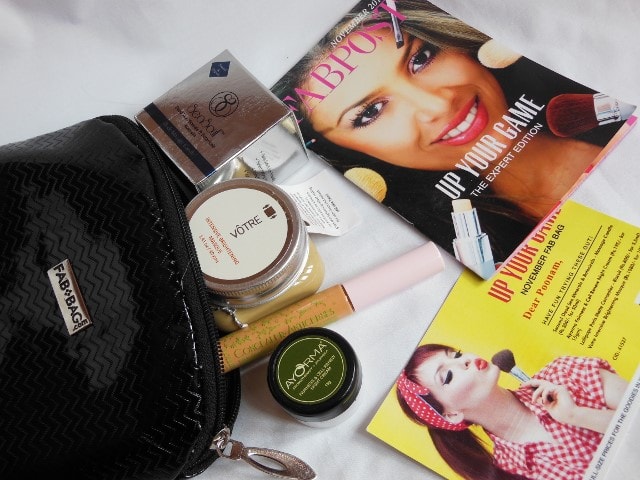 Products in November Fab Bag 2015:
Lollipops Paris Matte Concealer in Biscuit: Rs.800/5.5ml (Full size)
Votre Intensive Brightening Face Masque: Rs 490/40gms (Full size)
Seasoul Dead Sea Minerals & Botanicals Massage Candle: Rs.300/50ml (Full size)
Ayorma Fairness & Cell Renew Night Cream: Rs. 649/50gms (15gm Sample)
Lollipops…no I am not asking for sweet candies but it's actually a brand which we got to know now! It is the first makeup product I pulled out of my November fab Bag it's the Lollipops Concealer in the shade Biscuit. I tried it on because when it's about conealers I got to try them immediately. It is an orangey concealer which I feel will be perfect to brighten my under eye area and then go for another skintones conealer like Maybelline Highlighting concealer. I will do a demo soon and le you know how it works for me.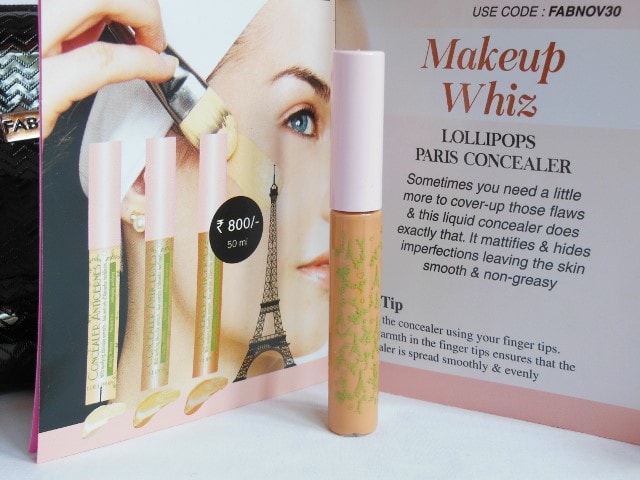 Second thing in the bag is my picked up product which is a Face Masque from Votre. I have tried Votre skin care in the past and was quite impressed with the quality so planned to add their Votre Intensive Brightening Face Masque in my stash.. so that's all my dry/ dull skin needs in winters.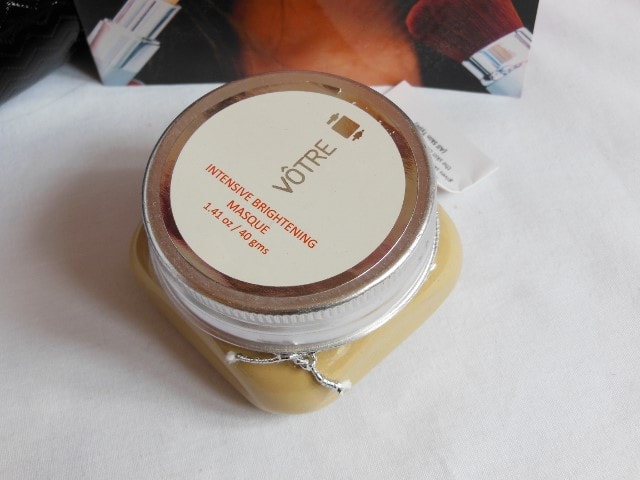 Now, this quite an interesting stuff a massage candle.. I have never heard something like that. It's a Seasoul Body Massage Candle..will try and figure out if it is as amazing as it sounds! But the idea of putting hot oils on the body directly freaks me out a little bit :P.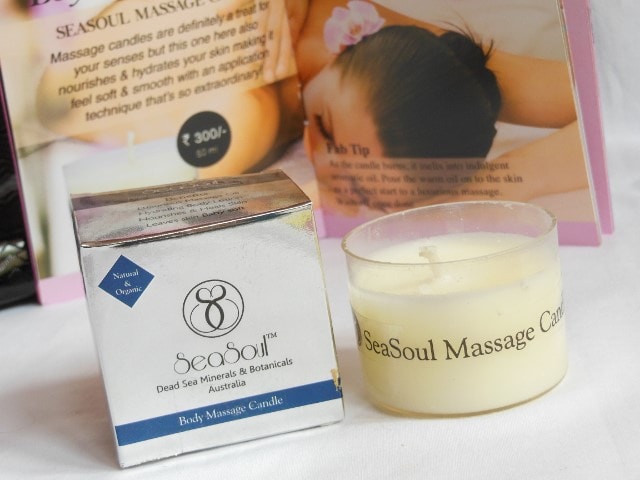 The last product in the bag is Ayorma Fairness & cell renew night cream, I have already tried quite a lot of stuff from Ayorma skin care range and was pretty impressed but Ayorma is a repeat in Fab Bag and I would have loved to see a new brand. Also, the size of the sample is decent but not something I really liked.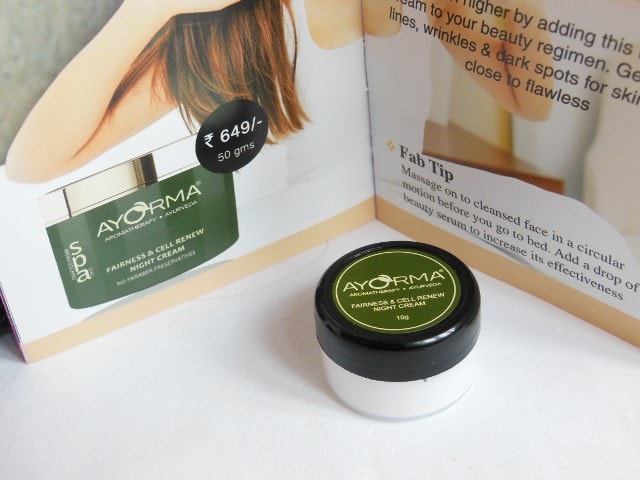 Instead of the usual 5 we have 4 products in this month's fab bag again, including a 1 full sized makeup product and 2 full sized skincare products, totaling around Rs.1700 which is great. But frankly speaking FAB bag has set its standards high for me and was slightly disappointed with the quality of the bag and the range of products because I am used to receiving at least 2 makeup products in my Fab Bags.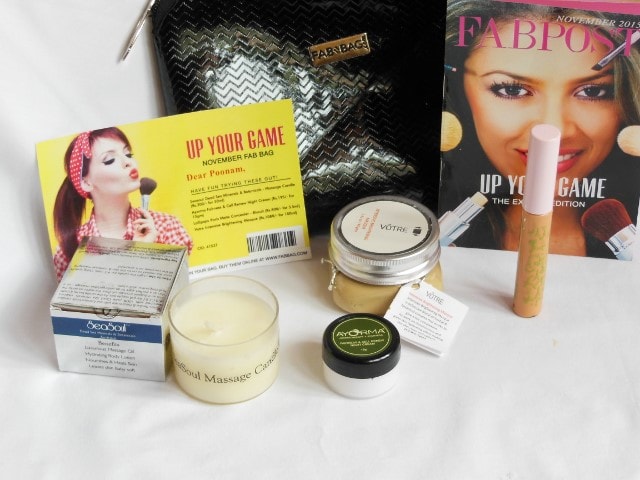 Have you tried any of these products? Which one is your favorite here?
PS: Bag sent by brand for consideration