All About Himalaya Mouthwashes
We all care a lot about our personal hygiene like properly washed hands before meals or even touching our face, carrying sanitizer during travels but tell me how many times you forgot to even carry your toothbrush with you.. yeah!! That's the truth.. don't worry I am also in the same category.  Well, dental hygiene is extremely important and you will care about it, even more, when someone with a bad breath starts talking to you and that too very close… Oops! Yes, the weird and the one of the scariest real life situation. I am sure you wouldn't like to fall in that category so why not start taking some extra care of our teeth and mouth. Other than regular brushing, including mouthwash in your daily routine can be a life changing experience. So, let's see how these Himalaya Mouthwashes help us with this.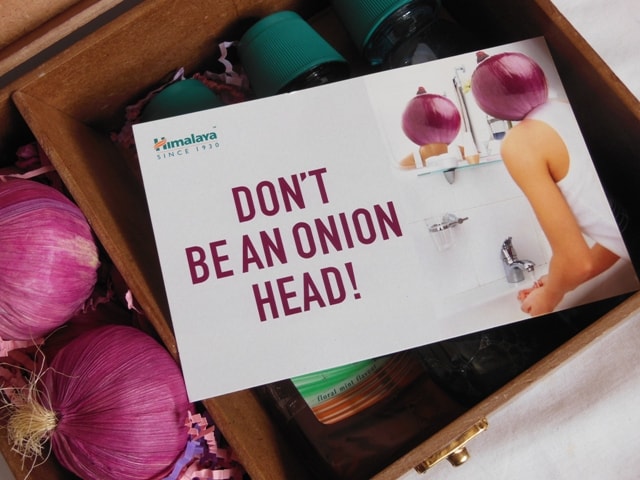 Product Claims: Himalaya Mouth Wash
Removes up to 99.9% of bacteria
Up to 12-hour protection from germs
Helps prevent plaque build-up
Long – lasting fresh breath
Himalaya mouthwash is a No-alcohol mouthwash which does not give any burning sensation post use.
Available in 3 variants:
Himalaya Complete Care Mouthwash:
Specially formulated with an active combination of Neem, Pomegranate, and Miswak, it provides
Complete protection to strengthen teeth and gums
Key ingredients:
Fennel Oil contains terpenes, which give the herb its antimicrobial property. Fennel is also a potent astringent that tightens gums.
Mint has cooling and analgesic properties which give long-lasting fresh breath.
Himalaya Active Fresh Mouthwash
A refreshing herbal formulation especially power packed with Fennel and Mint helps to
Prevent mouth odor and provides
Key ingredients:
Miswak inhibits the build-up of dental plaque and is, therefore, beneficial in the prevention of tooth decay. It reduces gum inflammation, prevents gum bleeding, and has an astringent property which strengthens gums.
Neem is a herb for total oral hygiene. Neem bark possesses phenolic and antioxidant activity and also has anti-inflammatory and antimicrobial properties.
Pomegranate fruit rind has astringent, antibacterial and antioxidant properties. Studies show that Pomegranate helps to combat dental plaque.
Himalaya Sparkling White Mouthwash
A unique herbal formulation based on Plant enzyme technology from Papaya and Pineapple that
Gently removes surface stains on teeth, No Chemical bleach,
Key ingredients:
Pineapple contains a natural enzyme, bromelain, which loosens stains on tooth enamel.
Papaya contains the enzyme, papain, which is a mild whitening agent helpful in removing enamel stains.
Price: Rs 95 for 215ml Buy Here http://amzn.to/2nGxIvx
How to use Himalaya mouthwash?
Fill cap with 15 ml of mouthwash
Rinse thoroughly and expel after 30 seconds.
Do not swallow.
For best results, use after Himalaya Active Fresh Herbal Toothpaste twice daily.
My Experience with Himalaya Mouthwash:
I have used a few of the Mouthwashes earlier like Listerine and Colgate Plax. Listerine was good but everyone knows the burning sensation it gives in the mouth which makes it almost impossible to keep it in the mouth even for few seconds. And I absolutely hated the taste of Colgate Plax.
When I received these mouthwashes, I didn't even read the instruction and poured it in the mouth and was surprised that it didn't burn at all. Later, when I read the details I saw that the Mouthwash is alcohol-free hence no burning or itching sensation in the mouth. Now, if there is a question in your mind regarding:
Which is a better mouthwash With Alcohol or Without Alcohol?
Alcohol based mouthwash will give extremely burning sensation in the mouth while the Non-alcoholic mouthwash are a lot milder and gentler
Alcohol based mouthwash can damage taste buds
Alcohol based mouthwash gives a discomforting feel in mouth even after spitting it out
So, I will suggest going with Alcohol-free mouthwashes.
What I like about Himalaya Mouthwashes:
First thing is their packaging, where they have replaced the regular cap with a small cup-shaped one with measuring label which can be easily used to measure the quantity while using the mouthwash.
No Burning Sensation: As explained earlier, these mouthwashes are alcohol-free and gives no burning sensation while holding it in the mouth.
Nice flavor: I love that they don't stink like some of the other mouthwashes I have tried which is the overall purpose of the mouthwash. They feel really good and I can hold them in the mouth easily as they have a nice taste.
Fresh Feeling: Yes, they do serve the purpose of making mouth germ free and leaving clean and fresh.
Recommendation: Himalaya Mouthwashes are excellent and works wonderfully for me. They don't sting or have a stinky flavor which makes them even more amazing. I have been using them for a week now and really loving how clean and fresh my mouth feels. Once I am done with all the three variants, I am definitely going to repurchase these. Not sure if the ingredients really do anything as it's been just a week but it does leave the mouth feeling fresh and nice. My favorite one is active fresh with anice minty flavor. Highly Recommended!
** Off to brush my teeth again and use this Himalaya Mouthwash**
Rating: 5/5
Don't Miss to Checkout:
Have you tried Himalaya Mouthwashes? Which is your favorite Mouthwash?
PS: Product sent by brand but honest and unbiased opinion!