Himalaya Herbals Tan Removal Kit: Review, Prices
What's your major Summer Skin Concern?
For me, it's tanning because my skin is so prone to tanning that I can see it even after just spending 5 minutes in the sun. And if we go on a beach vacation we all know the drill we come back with super tanned skin and start looking for every possible Home remedy to reduce that but getting rid of tanning can be as easy as washing your face and doing the regular cleansing routine.  This summer's" Beat the Heat" with the Himalaya Herbals Tan Removal Kit which includes 3 products a face wash, scrub and peel off mask which claims to lift all the tan and leave you with a beautiful bright and glowing skin.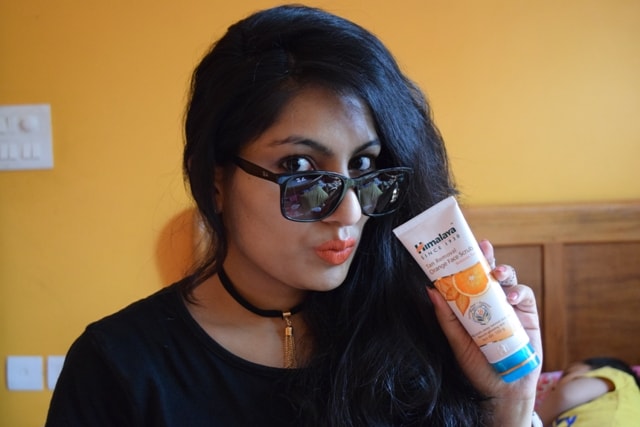 I have been using this kit for quite some time now, so let's see if it works as it claims:
Himalaya Herbals Tan Removal Kit Products:
Himalaya Herbals Tan Removal Orange Face Wash – Rs 130
Himalaya Herbals Tan Removal Orange Face Scrub – Rs 135
Himalaya Herbals Tan Removal Orange Peel off Mask – Rs 130
My Experience with Himalaya Tan Removal Kit- Orange: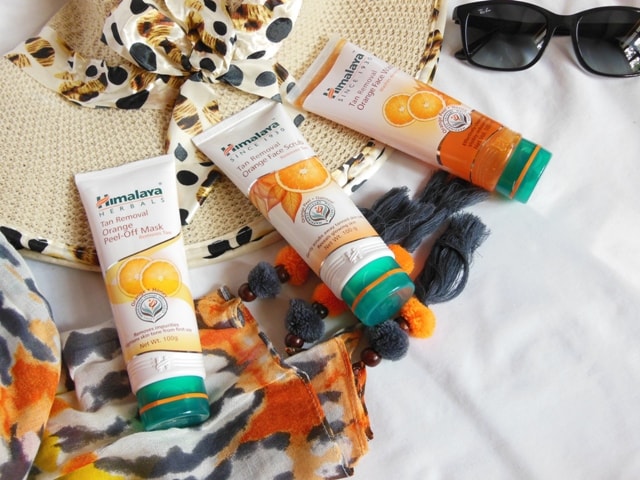 Himalaya Herbals Tan Removal Orange Face Wash
Himalaya Orange Face Wash is an orange colored gel with a squishy – mousse gel like texture. It is neither too runny nor too thick and gets applied easily. The face wash is infused with Orange peel extracts and honey which have de-tanning properties.
The face doesn't lather much but it cleanses the skin gently. My skin feel super soft and smooth, though I have to follow with a moisturizer as I have a dry skin. But it doesn't make skin feel dry or stretchy, it will work wonderfully on oily skin too.
I love the sweet fruity scent of the face wash with a tangy effect. It smells so fresh and refreshing, just perfect for summers.My skin looks brighter and refreshed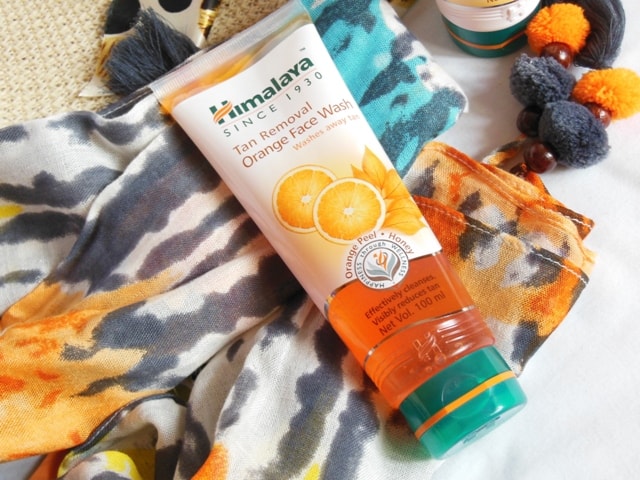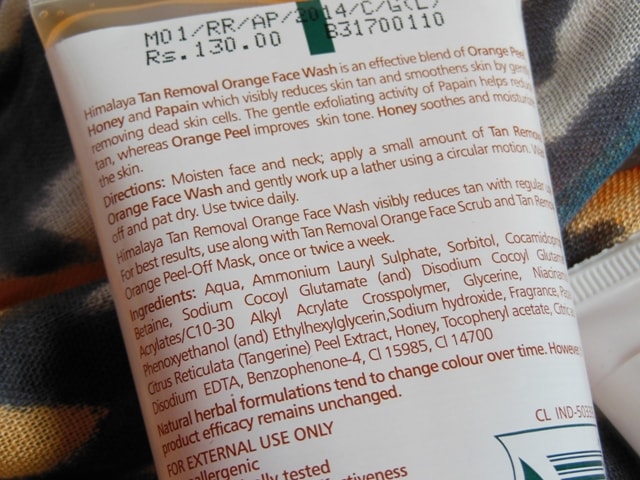 Himalaya Herbals Tan Removal Orange Face Scrub
Himalaya Orange Face scrub has a regular apricot scrub like texture but a bit more soft. The granules don't feel harsh against the skin.
Just like the face wash it also has a mild fruity scent but it is much lighter here. The Scrub contains Walnut Shell Flour, Orange peel extract, papain and Oatmeal Powder which gently exfoliates the skin removing tan and dead skin cells from the skin.
I love to use this scrub for its soft creamy texture and the mild exfoliation action. It definitely wakes up my skin and gives it a smoother appearance. My face looks fresh and glowing after using this.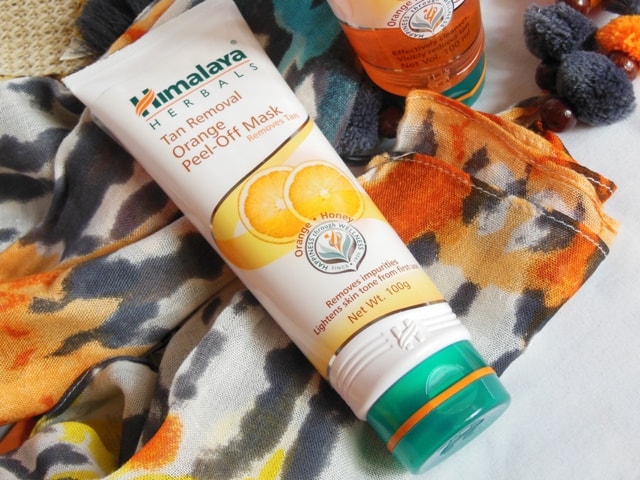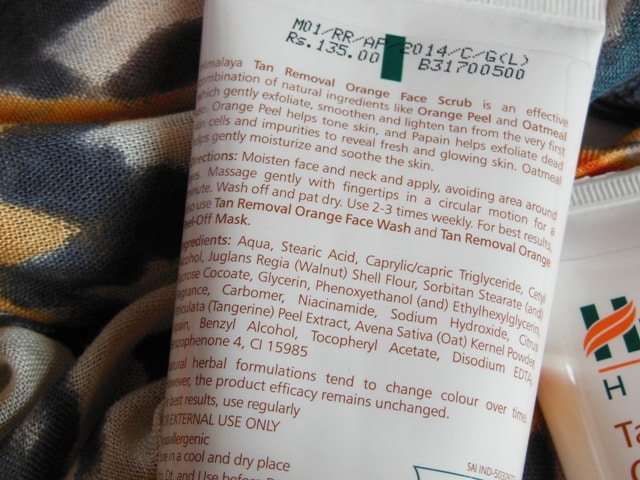 Himalaya Herbals Tan Removal Orange Peel off Mask
Himalaya Orange Peel off Mask is an orange colored runny gel which spread quickly onto the skin. I love peel off masks and I was super excited to try this one too.
I layered it heavily on my skin and waited for 20-30 minutes for it to dry completely. Once I could feel the stretchiness I started peeling it from the corner of my mouth upwards.  It did pain a bit but loved the peeling. It isn't as harsh as blackhead peel off masks.
The trick to getting a smooth removal/peel is to apply a thick layer and let it dry completely. Also, try not to get it onto hairs as it could be difficult to get it off.
For any residue left on the skin, wash the face with normal water and wow you have a beautiful\, toned, fresh and glowing skin!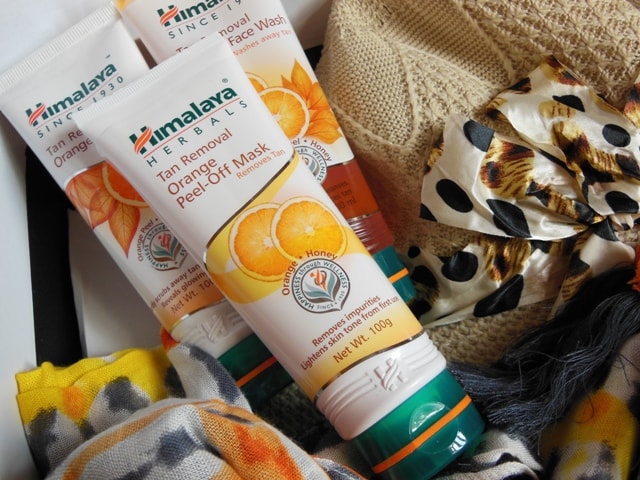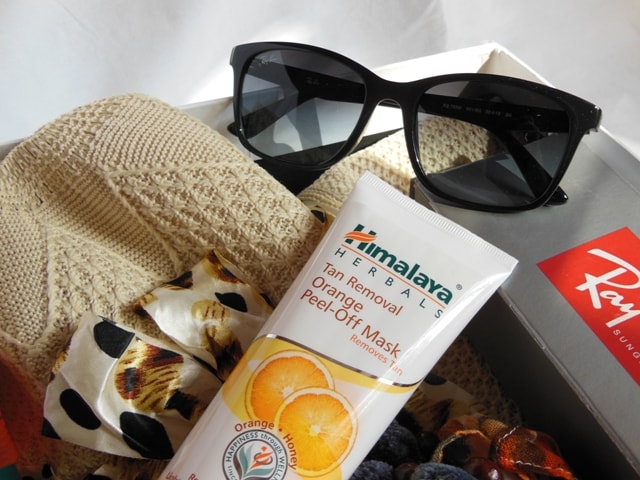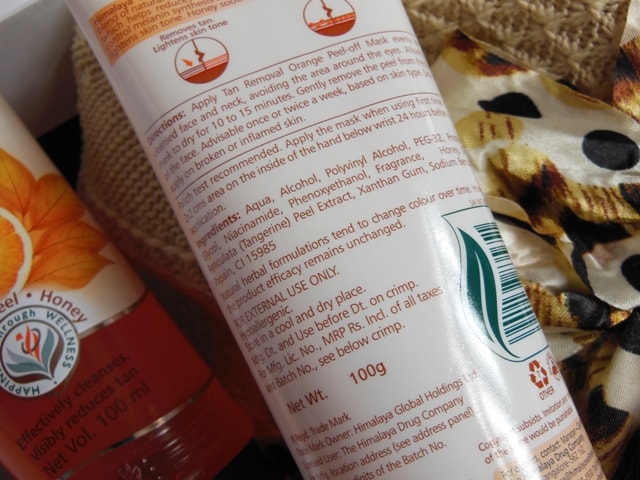 Recommendation: Overall, This Himalaya Herbals Orange Tan Removal Kit is an easy and affordable option to get rid of Tan instantly. It definitely leaves skin looking smoother, softer and brighter. It reduces tan to a certain extent. All the products have a deliciously fresh, fruity scent and are infused with natural extracts for extra skin benefits.

I have received compliments for my glowing complexion on the day I used this kit.  And one of my friends has already got this kit in her kitty because she was so impressed with the difference it made to my skin. It is definitely an easy to do DIY Tan removal at home kit. A must have for summers for girls like me who gets tanned even with 5 minutes of sun exposure. Recommended!
Don't Miss to Checkout:
Rating: 4/5
Have you tried Himalaya Herbals Orange Tan Removal Kit? Which is your favorite Product?
PS: Product sent by brand but honest and unbiased opinion!