Himalaya Anti Dandruff Hair Care Range: #4FabulousHair
Dandruff is one of the most persistent hair issues and I have been battling myself with it from past many months. And the major contributing factor is my case I would say is Hard water. Well, I am following a kind of healthy diet and also trying my best to take good care of my tresses but even after the best of my efforts this dandruff just refuses to go. I usually stay away from Anti-dandruff shampoos because they are quite harsh and leave my hair pretty dry and rough. But recently Himalaya came up with their Anti-Dandruff Hair care range and I got a chance to try it. So, let's see if it worked for me!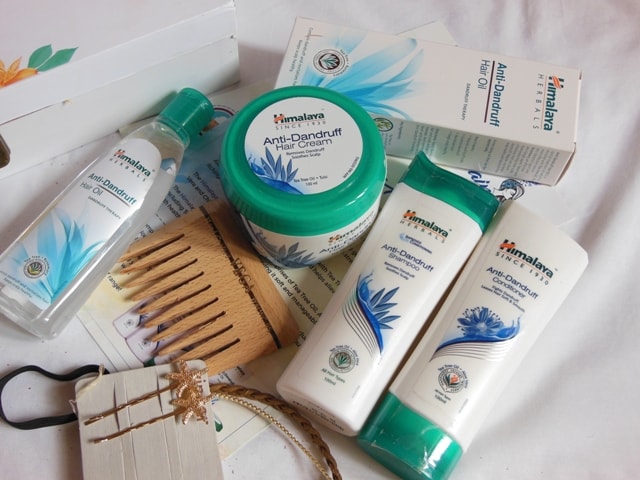 This Himalaya #4FabulousHair Anti-Dandruff hair kit comes with 4 products:
Himalaya Herbals Anti-Dandruff Oil
Himalaya Herbals Anti-Dandruff Shampoo
Himalaya Herbals Anti-Dandruff Conditioner
Himalaya Herbals Anti-Dandruff Hair Cream
Himalaya Herbals Anti-Dandruff Oil
Price: Rs 90 for 100ml
Himalaya Herbals Anti-Dandruff Oil comes in a clear plastic bottle with a flip cap. I love its sleek packaging which makes it travel-friendly too.
It is clear oil with a non-sticky texture and it has a mild floral scent. The scent is a mix of tea tee and rosemary and feels actually quite calming to the senses. The light weight texture of this oil makes it suitable for daily application too. I have a habit of oiling my hair one night before the wash and because of all the sweating during the day, I prefer this oil compared to almond oil for my scalp. It gets absorbed quickly and washes off easily too.
The oil is enriched with Tea Tree Oil which works amazingly well to cure dandruff and Rosemary which has antifungal properties and helps fighting scalp infections. It revitalizes the scalp and keeps it healthy and dandruff free.
I just wish it had its full ingredients list and not just the actives so that I know what I am applying on my scalp but other than that it is a great product.
Sometimes, I also like to apply it at my rough hair hands post hair wash for a smoother shinier look.
Also Read:
Himalaya Herbals Anti-Dandruff Shampoo and Conditioner
Price: Rs 70 for 100 ml (Shampoo) / Rs 90 for 100ml (Conditioner)
Himalaya Herbals Anti-Dandruff Shampoo and Himalaya Herbals Anti-Dandruff Conditioner comes in a white colored plastic bottle with a green flip cap. I like their sturdy and travel-friendly packaging.
The shampoo has a pearly white appearance and medium thick texture. It lathers well and cleanses the scalp gently. I have to use it more on heavily oiled hair but otherwise, it does a pretty good job in removing all the dirt and oil from the scalp. It has a beautiful floral scent quite different from the oil and I like it even more. The formula is infused with Tea Tree Oil, Aloe Vera, and Chickpea which together works beautifully in treating dandruff, soothing the scalp and nourishing the hair. My hair actually felt smoother and softer just after the shampoo compared to other drugstores one.
The conditioner is also white in color and has a thin creamy texture. It is a mild floral scent similar to the shampoo. It doesn't feel heavy and Its light weight texture nourishes the hair strands without weighing down hair.  The conditioner might not be effective for extra dry hair but for normal to oily hair it works great!
Also Read:
Himalaya Herbals Anti-Dandruff Hair Cream
Price: Rs 130 for 200ml
Himalaya Herbals Anti-Dandruff Hair Cream comes in a round-ish tub type packaging with a screw cap. The packaging isn't travel-friendly and I would have preferred a pump dispenser or a tube one.
It is a white colored cream with a medium thick texture and it actually feels like Body creams only. It has a floral musky scent but I really enjoy the musky noted here. The cream is perfect for super dry hair and can be used on both scalp and hair ends. I like to lightly massage it towards the end of my hair strands for extra nourishment and smoother, softer look. Sometimes, when my hair doesn't cooperate I like to apply it on my scalp too. I love that it doesn't feel heavy or makes hair greasy at all.
The formula is infused with Tea Tree Oil and Tusli to soothe the irritate scalp and keep them soft and smooth.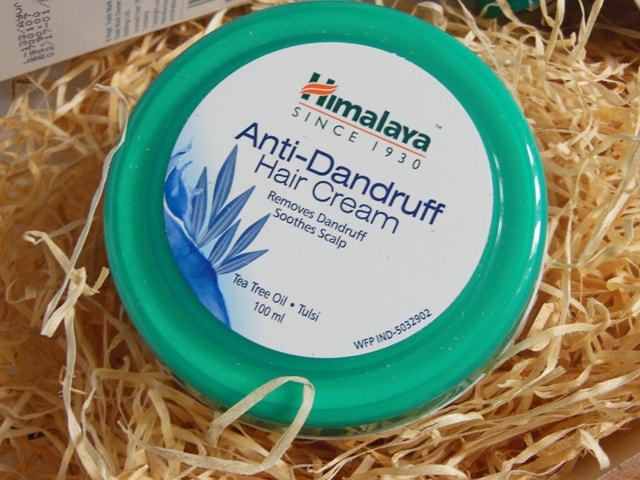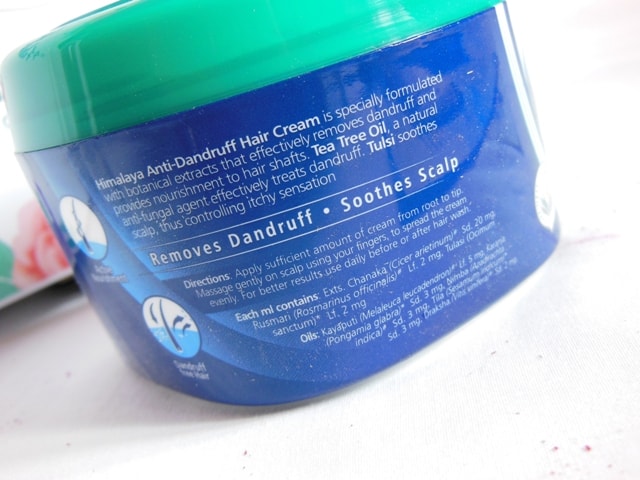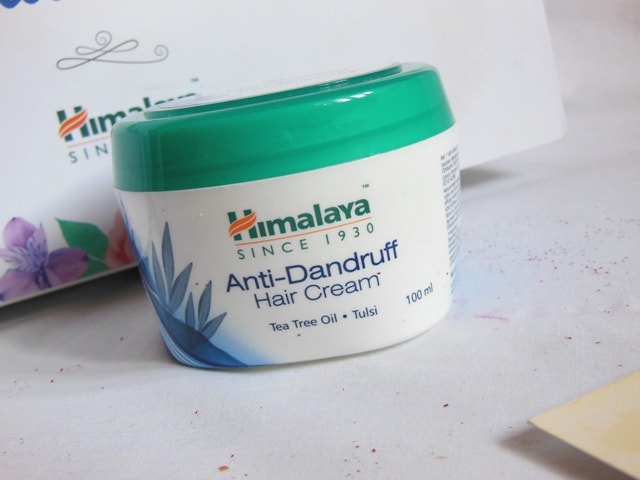 Overall: I am happy to say that I am pretty surprised with the effectiveness of this range. It has actually helped me with dandruff which is almost gone now (after 3 weeks of use).  My favorite of all is the shampoo which is working really well for me and I am already planning to get myself the bigger bottle. So, if you are fed up of your dandruff issue you should give this range a try. Not only the products smell good but they are infused with natural ingredients which actually gives visible results. Recommended!
Rating: 4/5
Have you tried Himalaya Herbals Anti-Dandruff Hair Care range?  Which is your favorite Shampoo at the moment?
PS: In association with Himalaya herbals but honest and unbiased opinion!