Happy Karwachauth!! 🙂
A very good morning to all the Beautiful Girls, wives and to be Brides. 🙂 :). … it's Karwachauth!! 🙂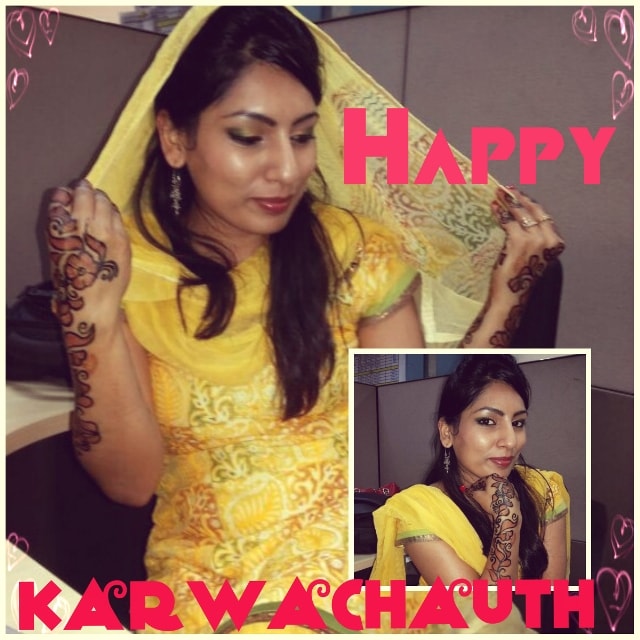 Karwachauth is all about our love, dedication, devotion and sacrifice for our "Husbands". 🙂 🙂 where we will be not be able to grab even a bite nor a drop of water whole day but that doesn't affect even a bit of our feeling about this lovely day.  🙂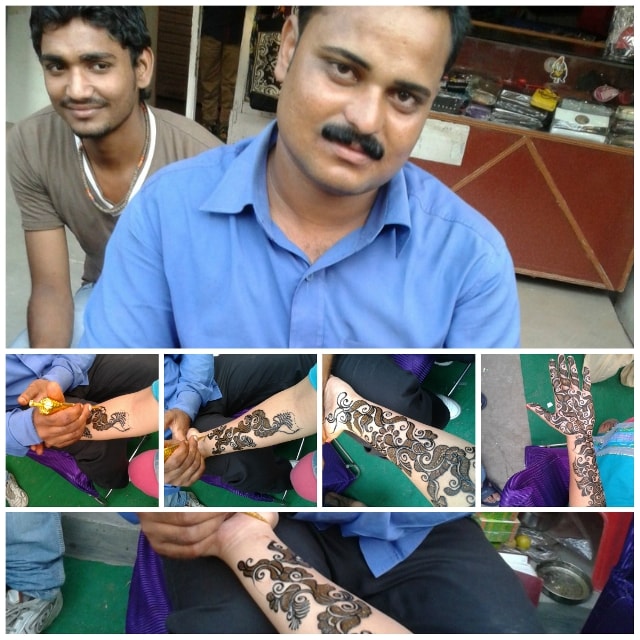 I used to get my mehendi (Heena) done on the eve of "Karwachauth" and the Mehendi wala's for pretty design"s but they draw something which is not even worth a look. Not only this, the charges are sky-rocketing so end up paying a huge amount for worthless mehendi design.
I wanted it to be different this time, so was planning to do it on my own and save on some bucks but thinking of all the efforts involved.. plan changed..!!  I got it done a day before this time not only the price were quite reasonable but they had time to draw patiently and not just waiting to finish up and grab the next hand!! I wanted to get the colored one done but he said itis not gonna last an hour.. so had no other option left and opted for Black & Red Mehendi.  I didn't had much expectations but I am happy.. it looked much better than the last few times..  A big thanks to the him…. 🙂 🙂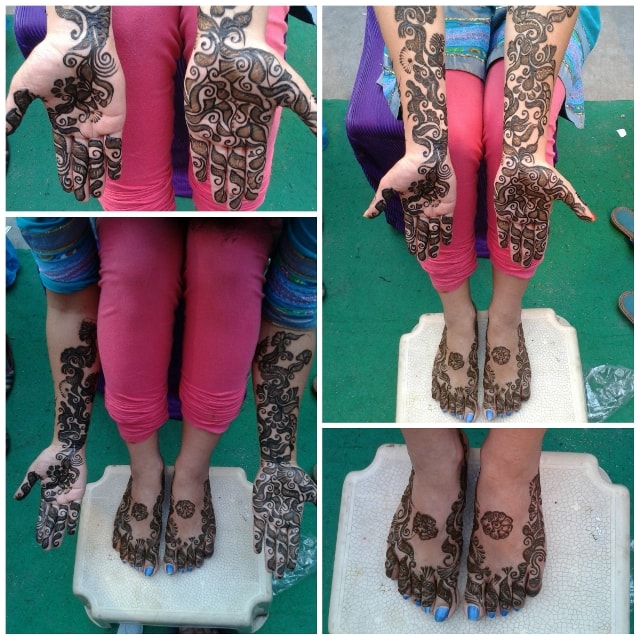 I got it on my feet well..  I am gazing at my feet, my colored hands since yesterday, received so many compliments for the unusual but beautiful Heena design.:) 🙂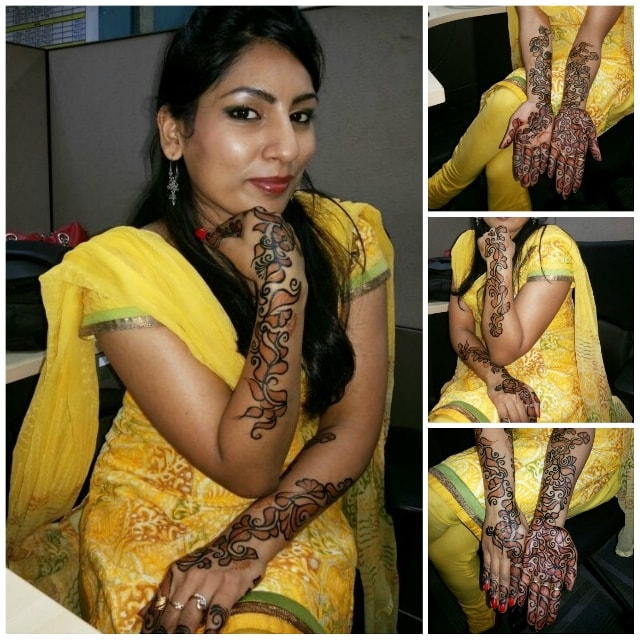 I was in a super fun mood yesterday so some "vella-panti" in my office.. Posinggg Possingg Posiingg!!.. Picture credit goes to my friend Srishti.. 🙂
Since yesterday my inbox is flooded with jokes on husbands and the warnings from their beloved wives. 😉
I am editing the pics for my pre-karwachauth look and will try to upload them pretty soon!! So, stay tuned.. as the Makeup tutrial is also coming up!!
Happy Fasting!!