Happy Haul: Make IT Happen with Jabong!
To be beat the Monday Blue, here I am with another haul post. I told you guys that I am on a shopping spree these days and once this fever is high on me I could not take a sigh of relief until I am done with a haul and get that slight guilt feeling that makes me stop! "No More shopping for atleast a month ,now.. 😛 😛 "
Jabong comes with amazing discounts, they stock excellent stuff and you can really steal a deal on your favorites. So, today I am sharing what all I grabbed from there at the best ever prices. 🙂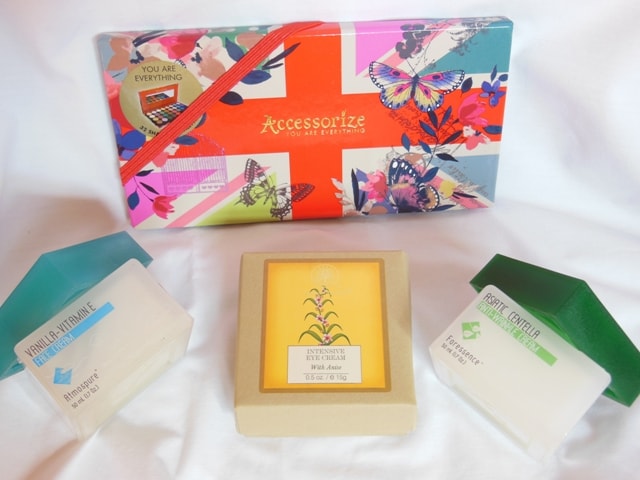 The items have been lying since long in my wish list and I am so relieved that they finally made it into my stash
1. Forest Essentials Intensive Eye Cream with Anise

Price:- Rs.1150 grabbed it on 20% discount with a voucher.
I have been lusting after the Forest Essentials Skin care since an year or may be longer but the sky high prices are held me back for so long but thanks to exclusive Jabong vouchers that I get started with this wonder herbal brand. I am not sure if Forest Essentials comes up with any discounts or offers so if you get to know about any, consider me as well.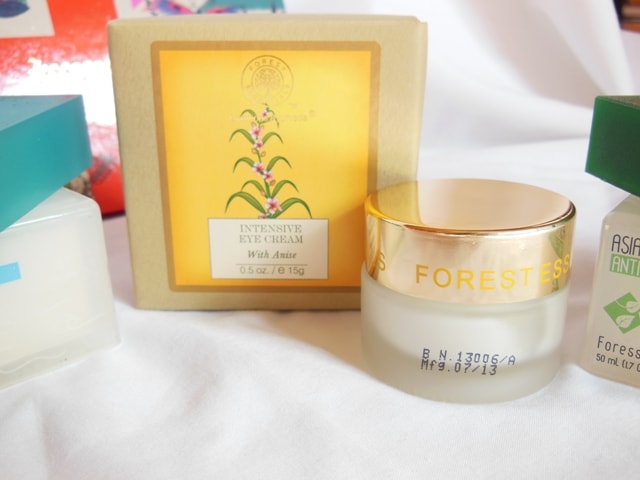 2. The Nature's Co Vanilla Vitamin-E Face cream and The Nature's Co Asiatic Centella Anti-Wrinkle Cream
Price: Rs.895 / Rs.795 both on flat 30% discount 😀 😀
The Nature's Co is another herbal brand that has received raved reviews for their awesome face creams, scrubs and many more. I jump-started with their face creams but would love to try the body wash and essential oils too 🙂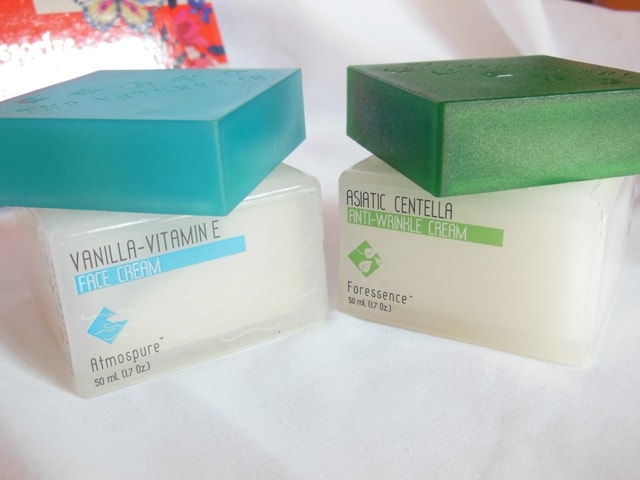 3. Accessorize Eye Shadow Palette "You are Everything":
Price: Rs. 1600, Got it for Rs. 910 after additional 30% discount)
Shopping is incomplete for me without some makeup bling and what would have been better than to get the famed Accessorize palette. I was apprehensive that I will get either one or two eye shadows crushed but thankfully its not the case. I got it in perfect condition! 🙂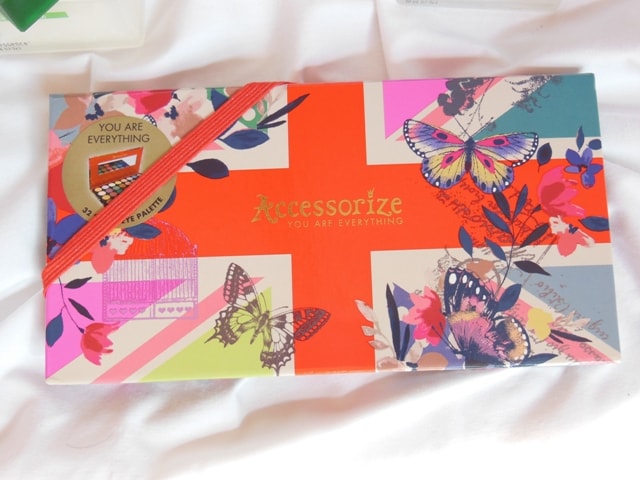 No, it's not "Exposed" as u know I am not into neutral eyes but like it with colors more so was left with "You are Everything" and "Lovely Day". It was hard to choose one of these two but t I feel "You are Everything" has much more coordinated shades and variety. Yes it is the one made for me.. 😀 😀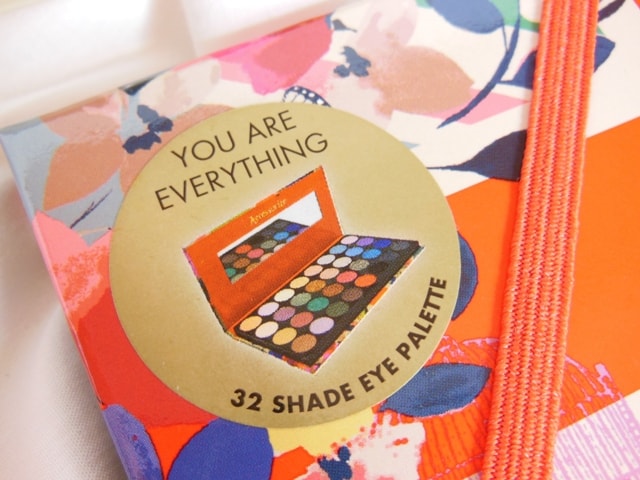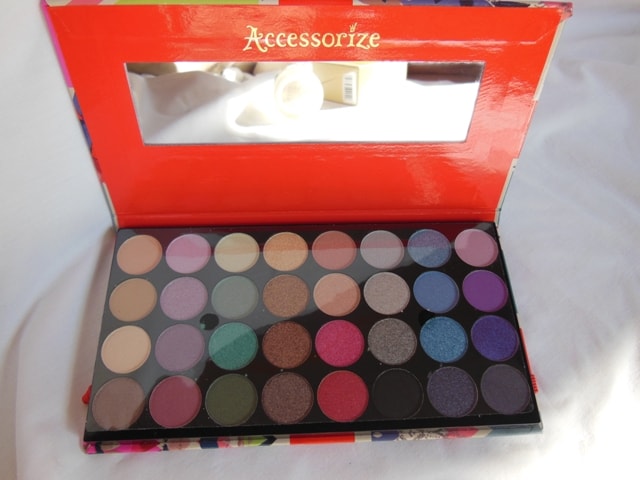 If you are heading for shopping on some never before offers/discounts please take me along.. I would love to tick-mark a few from my wish list!! 😉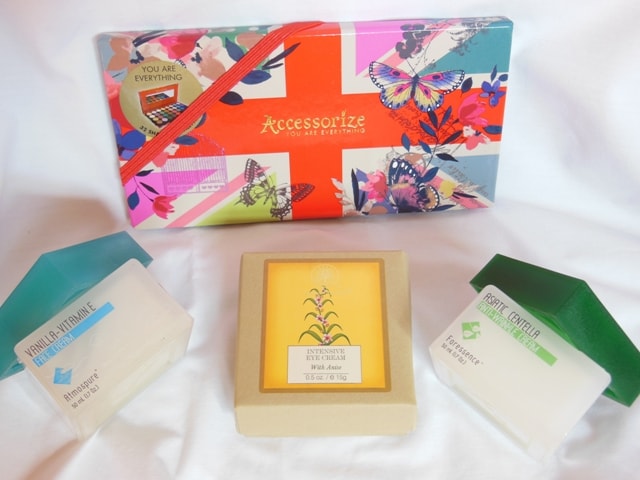 What are you hauling these days? Do share your must haves from these brands I would love to add them in my stash too!
PS- I am done with my karwa-Chauth Mehendi and did a special eye makeup especially for you girls! Will be sharing the look and details tomorrow morning :). Also, planning an outing today in the evening to stuff myself with yumm snacks and Golgappas.. what about you?