Guest Post: DIY Pretty Ombre Nail Art
This nail art tutorial is for you to nail the pretty ombre art idea. The blend of elegant lilac with pink and green gives the nails a charming look! So, get ready to pleasure your nails with this simple yet appealing art.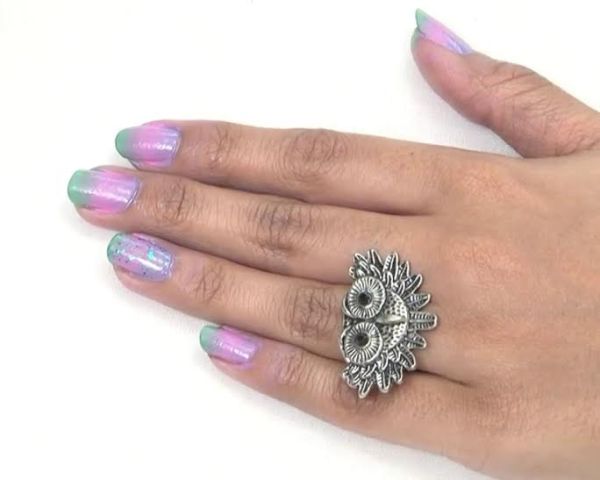 You will need:
Green Nail Polish
Lilac Nail Polish
Pink Nail Polish
Clear Polish
Sponge
 Step 1
Apply base coat to prevent the nail from staining and chipping. It also gives extra strength to your nails, so don't miss out on this.
After you are done with the first coat, leave it to dry.
Step 2
Apply lilac nail polish on the base coat evenly. This will act as the base color for the rest of the art.
Step 3
While lilac base dries up, paint all colors on the piece of sponge to get the ombre effect.
Press the sponge till the color gets transferred to the nails.
 Step 4
Do another coat with the sponge so the color on the nail darkens.
Repeat the same for all nails.
Remember, two coats!
Step 5
Now, clean off the extra nail polish on the fingers by dabbing a bud with nail polish remover.
Step 6
Finally, Seal your design with a transparent nail polish.
Two coats of a good quality top coat will seal your glitter art and give it an elegant finish.
You can also paint your ring finger with glitter.
And when you've finished, your nails should look similar to the one below. You can improvise by adding your own flavor or a different technique to suit your interest.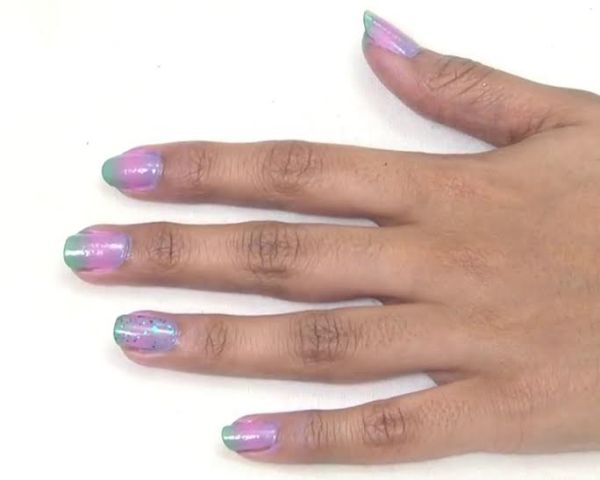 If you are still at a stage where you find nail art challenging, start off with simple ideas as this and keep practising; you will eventually start nailing every idea you have on your mind. There is always something to keep trying! Look for inspiration even in little things and stay motivated to try better nail art over time. Your nails can lit up your look by complementing your outfit or by standing out, so don't under estimate them.
Don't Miss to Checkout:
Be creative and keep challenging yourself to keep it fun!
About the Author: "Freelance Writer, Nail Art Expert and a Part Time Musician.

Advisor for everything related to nail art with a vision to help women catchup and equip themselves with the pace at which nail art is advancing today"