"Gotta Go Gorgeous" Accessories Haul
Hello Everyone, Today I will be sharing my latest accessories haul from Dipti of "Gotta Go Gorgeous".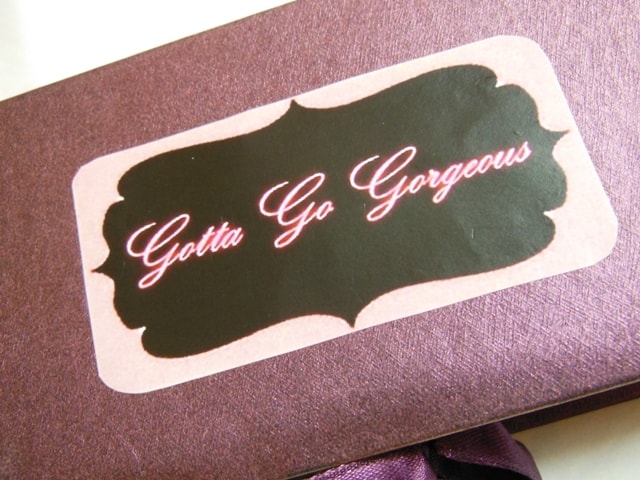 I am becoming more and more addicted to accessories just like I did to makeup months back. On the accessories front, it used to be earrings and a watch earlier but now I am all over the statement necklaces and couldn't have enough of them. The count as increased to a respectable number of 10-11 so feeling a bit happy but there are so many more I have on my mind which would love to add as soon as possible.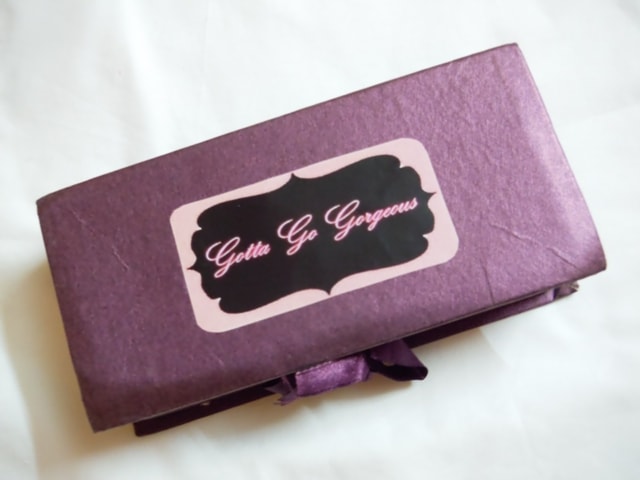 I have been waiting and waiting to do some accessory shopping from girls who have been selling stuff through Facebook pages but every time I come across an offer, I have already been spoilt by makeup shopping and exhausted my monthly budget. This month again was no different and running out of budget in the first week itself but even after that I couldn't resist myself from picking some fabulous pieces from Dipti's creation.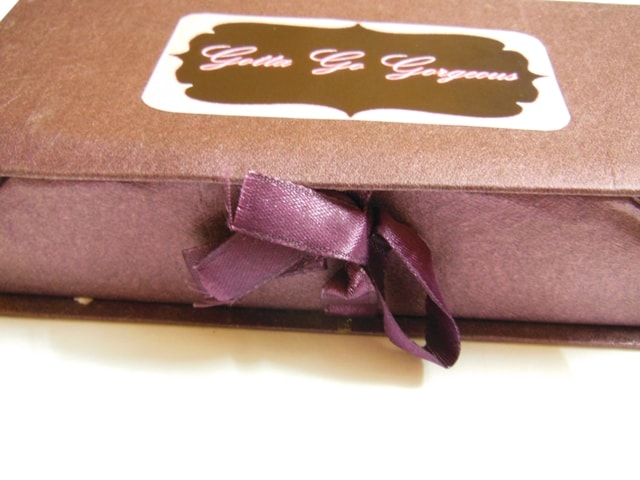 Back to the haul, I bought these under a Buy 2 Get 1 Free offer additional to the introductory discount she was offering to the early buyers. Time to un-box the Gorgeous box and look at the pieces I picked up.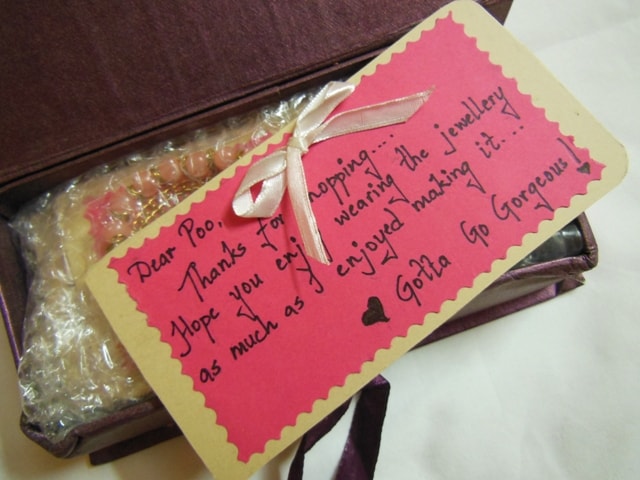 The beautiful purple colored box had the logo on the top and a bow to start with enticing journey of un-boxing. There was a note with a bow and beautiful handwriting ( I have never been able to scribble letter so beautifully on paper.. 🙁 ). All of them are bubble wrapped while each of the piece is safely packed in zip-locks in made card boards, the bigger ones had an additional safety feature, cute "bows", so as to protect them from any damage during transition.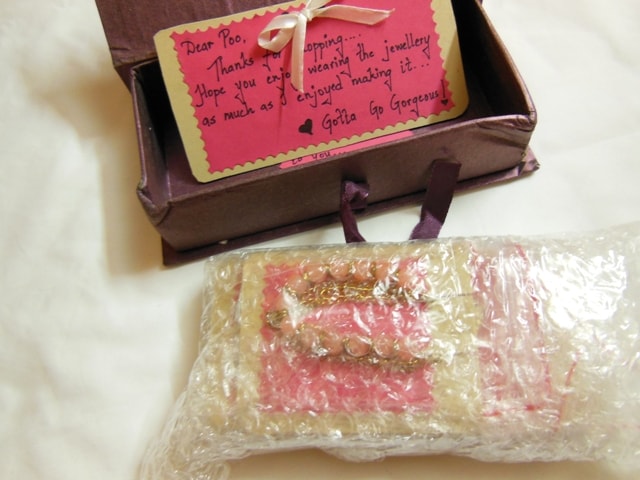 1) Layered Pink Pearl Necklace – She had it in almost 3 colors but the baby pink beads in this one stole my heart and the white pearl drops add to the beauty of the piece.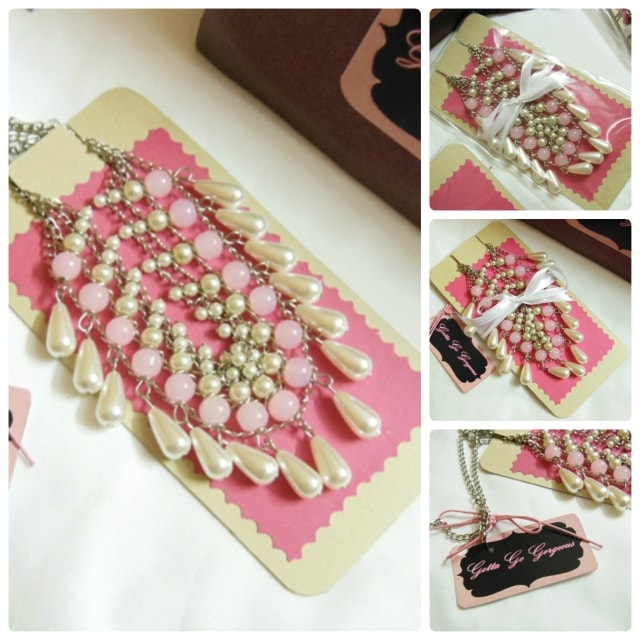 2) Black and Grey Fringed Statement Necklace – This one is totally different from the rest. The hanging chains and the black beads makes it look perfect for casual parties and perk your boring outfit instantly!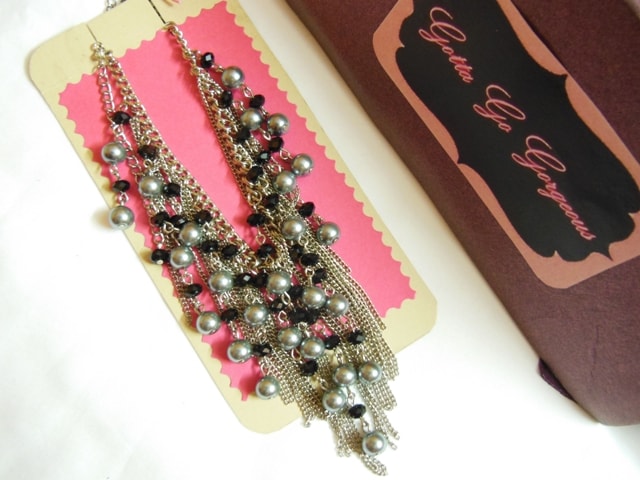 3) Layered Choker Neckpiece – I was eyeing another pearl necklace but then there would be too many pearl, so picked up this choker one. I have a similar one which has 3 layers of the choker and I find it difficult to pair but this one looks chic.. isn't it!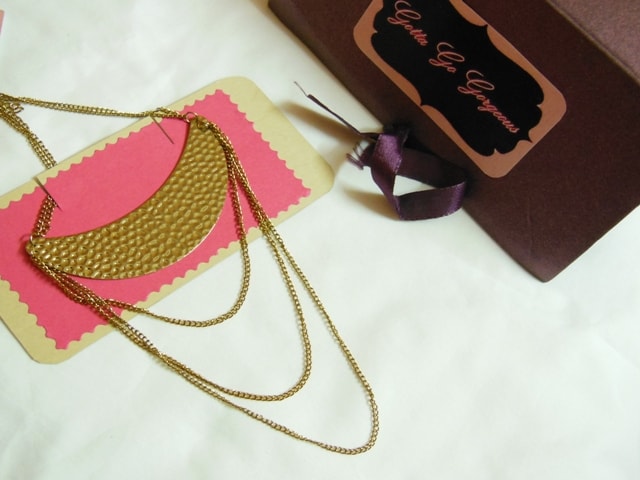 4) Beads & Chain Layered Bracelet (Peach) – When it comes to accessories, bracelets are gonna be the last thing that I would be willing to spend on. Usually not everything look good on my wrists but you got to keep trying added this to my order.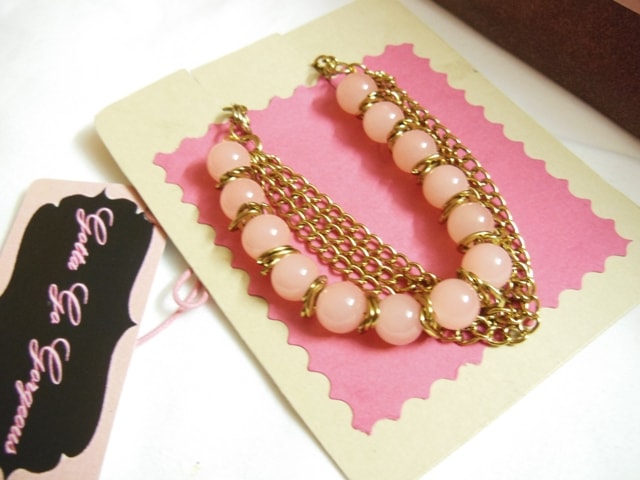 I am super-happy with my purchase and absolutely adore the girly. She has added a personal touch to the box with those hand-made card boards, bows and the lovely tags which made my shopping experience even more spectacular. <3 <3.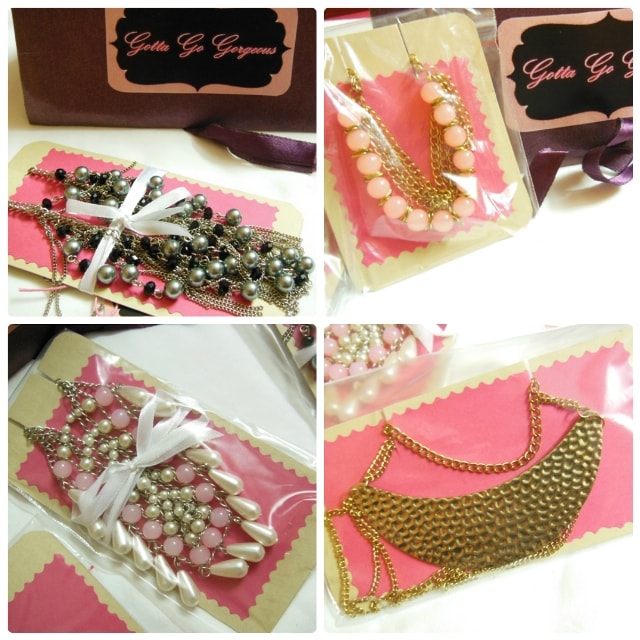 If this wasn't enough I also got a shopping voucher and reward points with my purchase. :). Wish Dipti loads of love and luck for her new endeavor, keep up the good work dear. If you liked my purchase and would love to see more check out her facebook page "Gotta Go Gorgeous" here.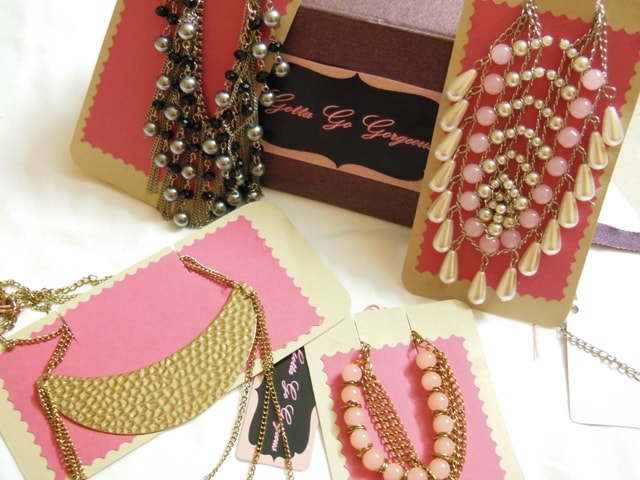 PS- This isn't a paid post nor has she asked me to post a review or something. I am just sharing my experience with you all.. 🙂