Gift from London: Soap & Glory Beauty Box
Happy New Year Guys.. so finally we are in 2017!! Instead of starting this year with the usual New Year resolutions post ( which I will anyways break in next few days), I am sharing the details of the gift that Mr.Husband bought for me from London. A Soap & Glory Beauty Gift Box.. woohoo!! It might sound like a usual gift that one can expect from London but not for me, as my dear husband is quite pathetic in gifting and the situation is even worse when it comes to gifting beauty products.. period!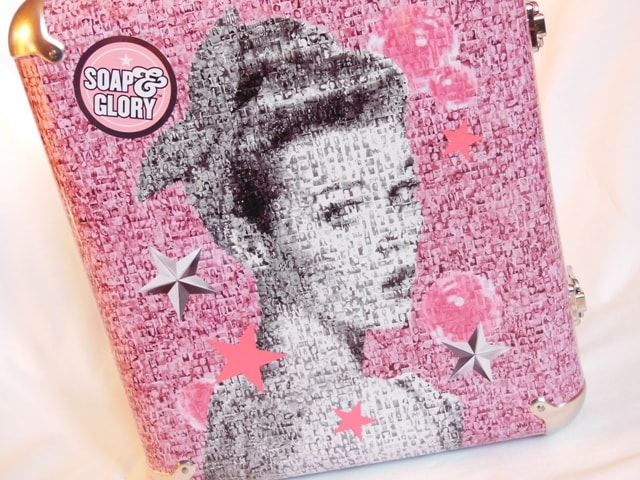 Mr. Husband went on a business trip to London last month and I spotted it an opportunity to hoard beauty and makeup stuff from London. But the duration was just 2 weeks and he had butt load of work, so with a heavy heart I have control my shopping emotion. I forwarded him a tiny-miny list of some of the stuff that I wanted but was never sure if he will be able to pick them up. So, it was like I will feel good if he does otherwise, it's okk.. there is always next time!
But I was super amazed when he unpacked his suitcase and pulled out this pretty but huge box of Soap & Glory Beauty products and said .. " It's for you". I almost screamed and jumped with excitement. I couldn't believe my eyes.. really!! Its for me.. wooww!! Happy Dance :). I was more than happy because he never buys beauty products on his own and this was totally his pick .. just for me. Probably the best gift he has ever gave.
Soap & Glory Beauty Box or the Soap & Glory Gift Box is probably the best gift from London one can get for his wife or girlfriend. And if you are a man wondering what to buy for your girl, soap & glory gift set is the best option.
Soap & Glory Beauty Box Unboxing:
Soap & Glory Beauty Box is a mini Pink metallic suitcase with a Marilyn Monroe image created with several tiny images of the Soap & Glory girl fans. The box itself is so pretyy.. I will be keeping it as my beauty box now to store all the pretty stuff from my collection.
I unlocked the box and was happy to see that the products inside were beautifully wrapped in a pink paper.. <3.
So, let's just see what all I received in this Pink beauty: Soap & Glory Beauty Box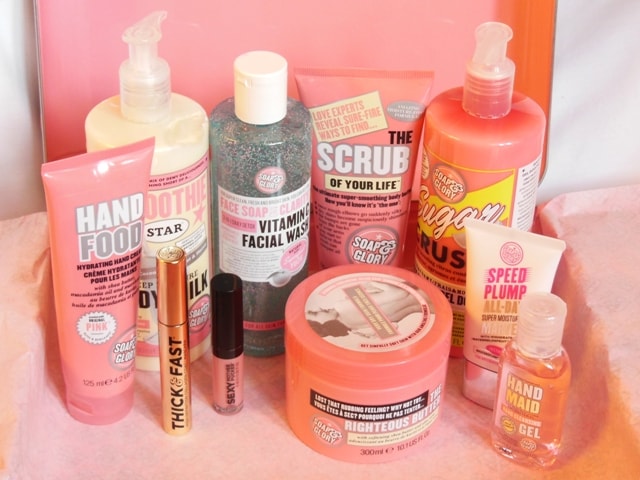 This superfabulous gift pack includes 10 Soap & Glory Beauty products.
Soap & Glory Gift Box The Righteous Butter
Soap & Glory The Scrub of Your Life
Soap & Glory Sugar Rush Body Wash
Soap & Glory Vitamin C facial Wash
Soap & Glory Smoothie Star Deep Moisture Body Milk
Soap & Glory Hand Food Original Pink Hand Cream
Soap & Glory Speed Plump All Day Super Moisture Marvel
Soap & Glory Hand Maid Hand Cleansing Gel
Soap & Glory High Definition Collagen Mascara
Soap & Glory Sexy Mother Pucker Lip Gloss
So, this is what all I received as a Gift from London from Mr. Husband. I will be totally digging this awesomely fragranced beauty stuff this year!!
Don't Miss to Checkout:
Have you tried Soap & Glory Beauty Products? Which is your favorite product from Soap & Glory?