Get Your Man Groomed @ The Refinery Delhi
There is no dearth of options for Salons for Woman and with the growing trend even "Unisex Salons" but what if your man wants to get groomed at an exclusive Men's Only Salon and not the local Barber's shop. Finding a good Salon for your Man is not going to be an easy task and if you are planning to get your Man pampered too, I am not sure if you will have any options in your mind at all. Well, when there are such a few options for Men's only Salon getting pampered at a Premium Men's Only Grooming Room will be a Blessing in Disguise. I am talking about this newest Salon aka Grooming Room exclusively for Men, The Refinery.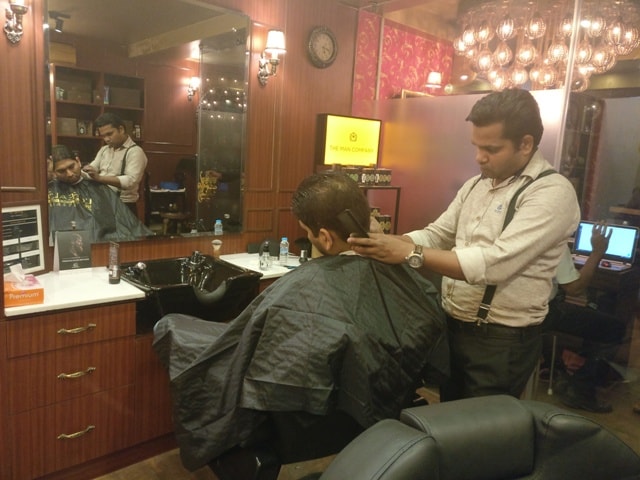 About the Founder: Vansh Pahuja, Age 23, just came back from the US and saw the trend of everyone having a beard but no salons focusing on Men's Grooming specifically. This one is a concept store, plans to open in Golf Course Road early next year.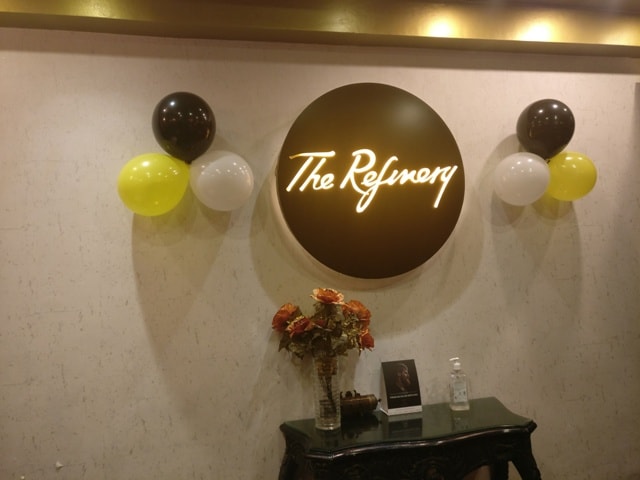 What's so Special About "The Refinery":
Tailor-made Grooming Services:
They provide today's men with tailored haircuts, hot razor shaves, hand and foot detailing and complimentary beverages in a comfortably masculine environment. With an increasing social pressure on men to look their best, now is the perfect time to "Elevate Your Lifestyle" "Don't Just Grow it….Groom it!
Undivided Attention:
 It is a Men's Grooming Room, where every customer gets undivided attention and a full service station to them. It only has two stations and one station for Pedicure/Manicure/Facial.
Exclusive Products:
They have an exclusive product partnership with The Man Company that has Men Only Products which are all natural and chemical free. Also, for other services like Pedicure/Manicure they are using exclusive luxury brand like Ruosh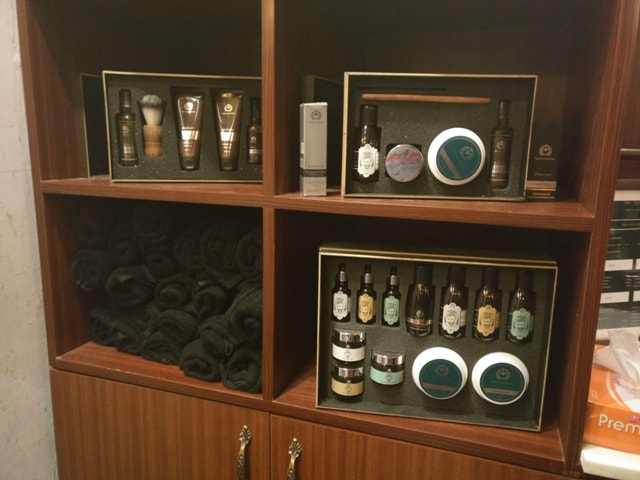 Wide Range of Services:
The Refinery offers all the services to groom gentlemen to perfection which includes Hot Towel Shaves, Beard Styling, Haircut, Facials, Manicure, and Pedicure. They also have signature Men's grooming service called The Beard Spa using essential beard oils, beard washes, and beard Wax.

My experience with The Refinery:
Well, as I mentioned it's a Men's Only Salon so I pulled in my stressed out husband (because of my heavy shopping bills) and decided to pamper him with these tailor-made men's grooming services. I really liked that it was not a regular swanky Salon but had a subdued SPA kind of touch with soft yellow lights and a cozy place to avail the services. The staff was soft spoken, well trained and just knew their job. My husband decided to go for a Refine Cut and Shave which took around an hour and a half to finish. And I liked that the client is given an option to pick from the range of products they have to offer. Trust me after some time I felt like putting myself into the grooming chair as I saw how Mr. Husband is enjoying his services especially the relaxing massage and the Hot towel session. Overall, he was really happy with the quality of the services and he was really feeling relaxed and rejuvenated.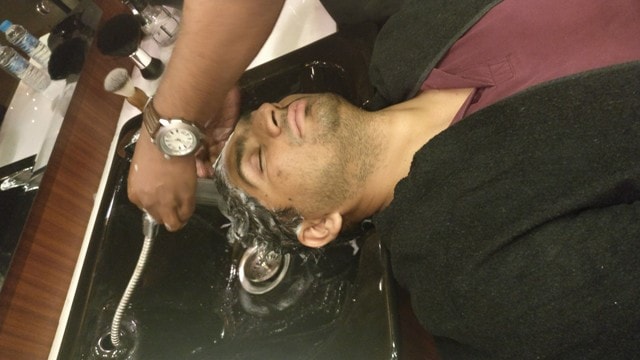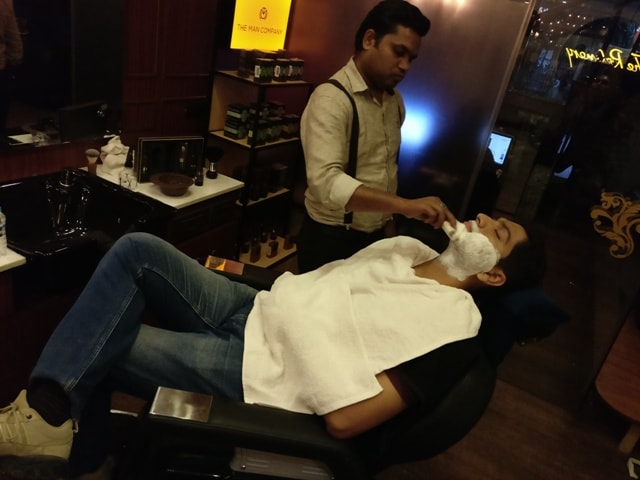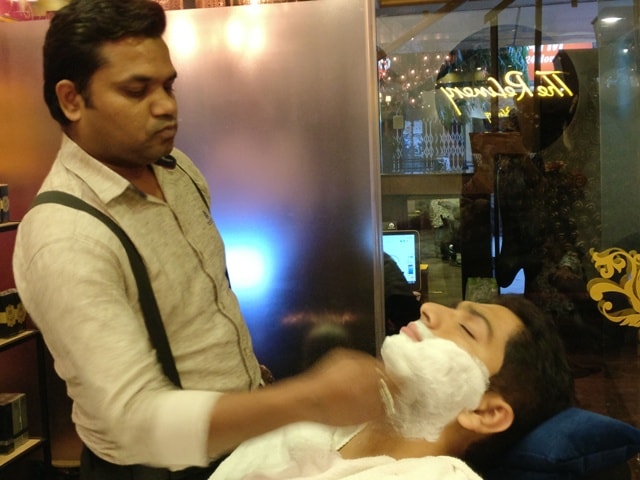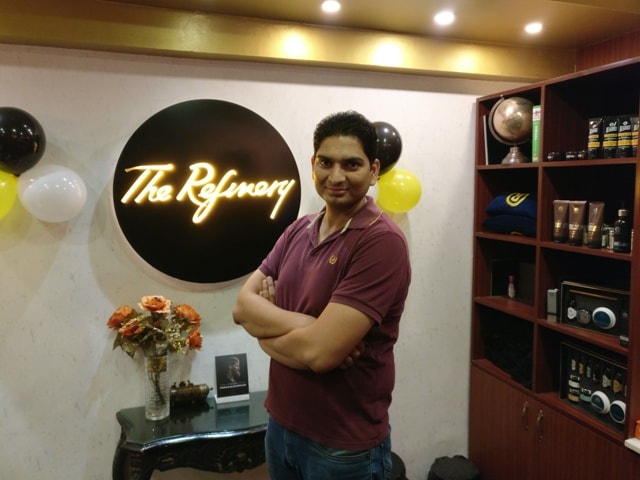 Coming to the main point- The Pricing, well the services are priced on the higher side but they have festive prices going on till the end of this year where everything is 50% off with an average service price being only 600 Rupees which is indeed a great deal.
Steal Deal: They are planning to become a "Members only Salon" so men can groom more often. Membership at only Rs. 30,000 per year for unlimited services (All services facials, manicure, pedicure, shaves, cuts etc) making it very affordable at only Rs 2500 per month. So that is total value for money.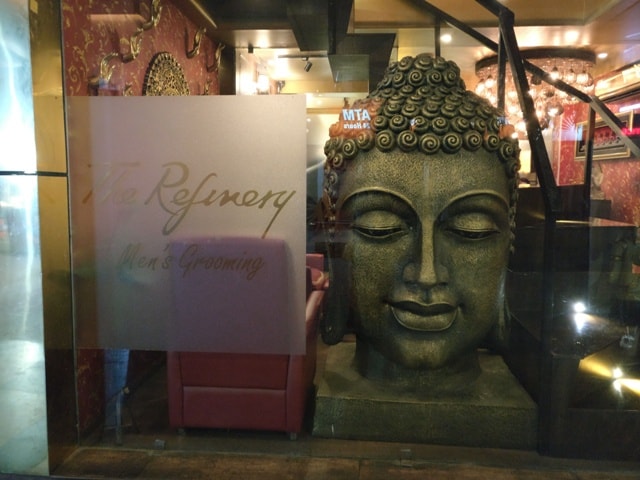 To know more about "The Refinery and Services" you can check out their facebook page:  https://www.facebook.com/therefinerydelhi/
PS: In association with The Refinery!