Get Hands on Korean skincare products with Skin18.com
Hello Everyone,
Raise your hands if you are like me and crazy for Korean skincare products. Well the fact behind all this craziness is the spotless and ever glowing skin of 99.99% of the Korean girls so, it automatically becomes a rage to try the same skin care products as them and experience the smoother and younger looking skin like they all do. But wait, how do we get access to Korean skincare… here is the gateway "Skin18.com", website which will save us all from the deficiency of Korean skincare as it stocks them all.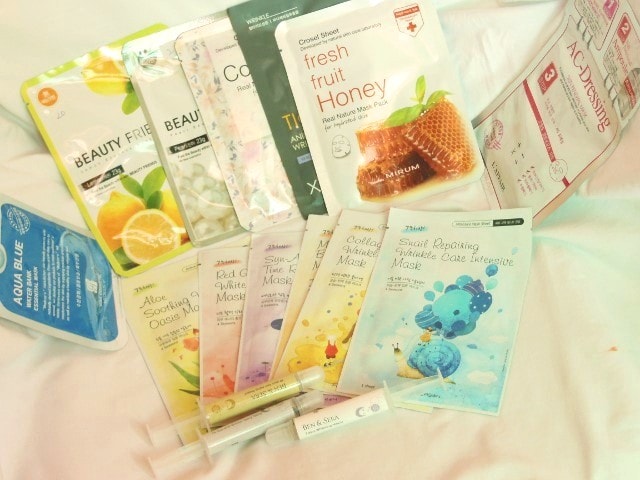 Introduction: "Skin18 believes in skincare instead of makeup. Skincare products feed natural ingredients and nutrition to your skin while makeup is considered as a coverage. A lady may not have perfect features but still look charming with beautiful skin. The founder of Skin18 was concerned about her skin the most and our mission here is to bring you products that will make your skin look forever 18. It is best to start your skincare as early as possible but it is also never too late, just like exercising for a healthy body."
My experience with Skin18.com and Korean Face Mask Sheet:-
Skin18.com stocks up on almost everything you can imagine or exists in Korean skincare brands. They have this huge collection of cleansers, toners aka moisturizers, Serums, ampules, face masks and all sorts of BB and CC creams. If you planning to switch to Korean skin care than this is the site that will help you out getting it all for your skin.
To name a few that are stocked on Skin18.com – Innisfree, Etude House, Banila Co, Hoika Holika, Tony Moly and many more.
No Korean skincare regime is complete without Sheet masks and I am lucky to get these to try. Here are the ones that I will be trying and testing.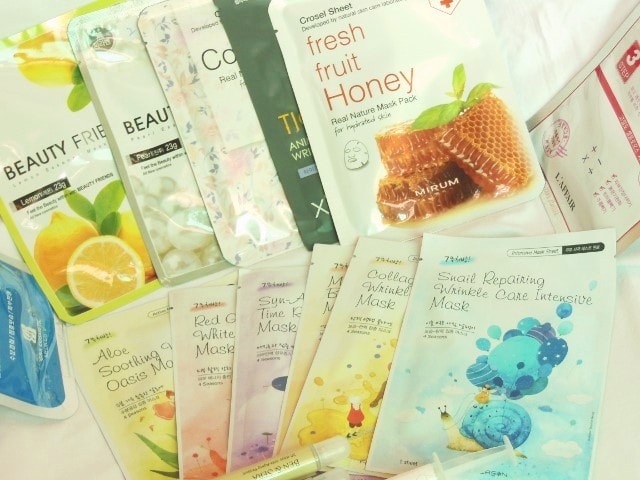 Mask Sheets:
AC dressing Skin Renewal Mask – 3 steps – L'Affair
Aqua Blue Water Essence Essential Mask – G&S Cosmetic
Tiger Animal Wrinkle Mask – Xirium
Beauty Friends II Pearl Essence Mask
Beauty Friends II Lemon Essence Mask
Fresh Fruit Honey Real Nature Mask – Mirium
Collagen Real Nature Mask – Mirium
Aloe Soothing Waterful Oasis Mask – Four Seasons
Red Ginseng White Clean Active Mask – Four Seasons
Syn-Ake Anti-Wrinkle Time Reset New Born Mask – Four Seasons
Multi Vita Brightening Active Mask – Four Seasons
Collagen Lifting Wrinkle Care Intensive Mask – Four Seasons
Snail Repairing Wrinkle Care Intensive Mask – Four Seasons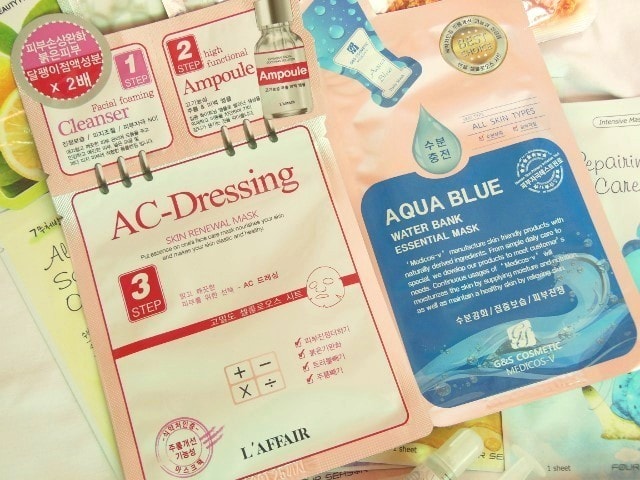 I tried 3 Steps AC dressing Skin Renewal Mask and I am so amazed with the results. The cleanser doesn't lather but rather goes into a thick creamy foam which pulled out everything from skin and left it squeaky clean, the ampoule was a clear gel which got absorbed completely into the skin and then the sheet mask which was drenched in the serum. I put that on and fall asleep to wake up a smooth, brighten and hydrated skin.

Serum Samples:
Ben & Sara 15 day Anti Wrinkle Taeng Taeng
Ben & Sara 30 days Anti Ageing Project
Ben & Sara 7 Day Whitening Miracle
Along with the sheet masks I got these Ben & Sara Serums Syringes to inject life into my skin with their super concentrated formula so just need a drop or two for each application.
I have just started using them so will update you on the results in some time.
Recommendation: Skin18.com is the perfect place if you are on the lookout of Korean Skincare products. They stock majorly all the brands and also provide package protection if your package is lost during transit or held by customs. They also have a free shipping section where you can claim some mask samples at no cost but just the shipping charges… gosh I am amazed at the idea of freebies.. :P. Tune into their social media to stay updated with offers and discounts.
Rating:- 4.5/5
Have you tried Korean Skin Care Products? Which brand would your recommend?
PS: Product sent for review purpose.
** Do checkout my live review on the Masksheet on SnapChat: Poonam_BMM***