Garnier BB Cream Miracle Skin Perfector Review
Today I will be sharing my first experience with BB creams, I decided to start with Garnier but couldn't held myself and ordered both Maybelline Clear Glow Cream and Stick along with it. It will take me some time to compare these, till then lets start with Garnier Miracle Skin Perfector BB Cream.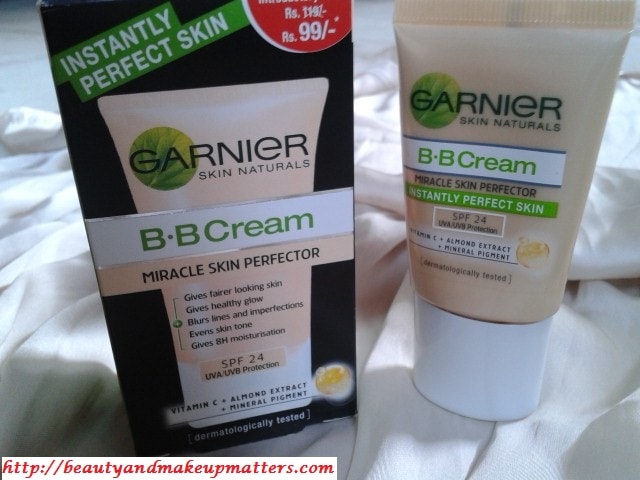 Product Claims: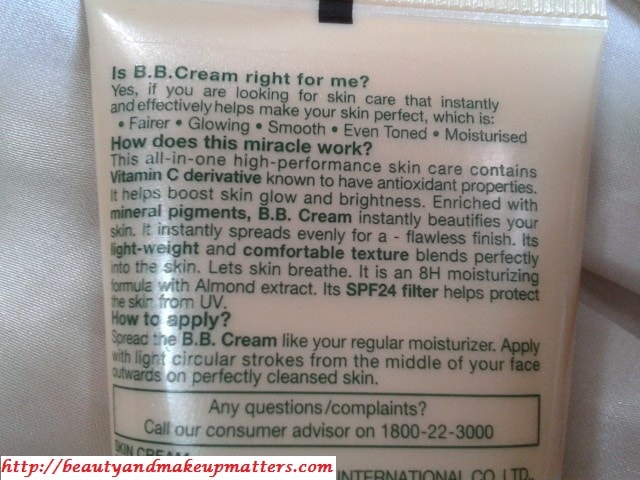 Ingredients:-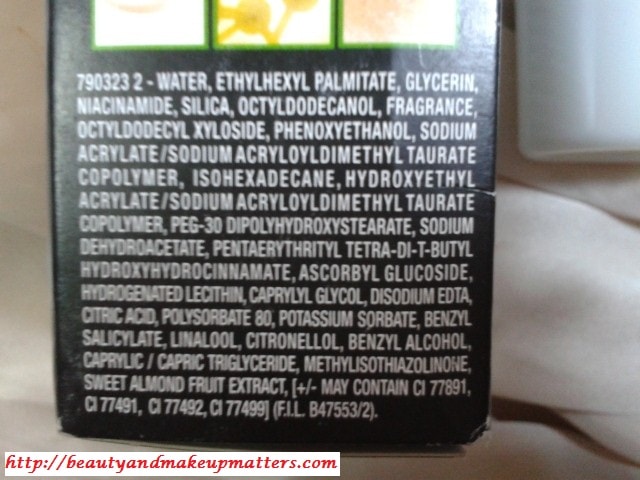 Price:- Rs.99 for 18gms
Shelf Life:-  36 months from the Mfg date.
Packaging:- The tube comes packed in a cardboard box, carrying all the information like its purpose, effects and usage about this BB cream. The cream is contained in a sleek plastic tube type packaging with a white colored screw cap. It has a narrow needle sized mouth which is capable of controlling the product flow. The tiny tube comes really handy and extremely useful for travel purposes as it slips nicely into wallet of any size, even in jeans pockets.
My experience with Garnier BB Cream Miracle Skin Perfector:-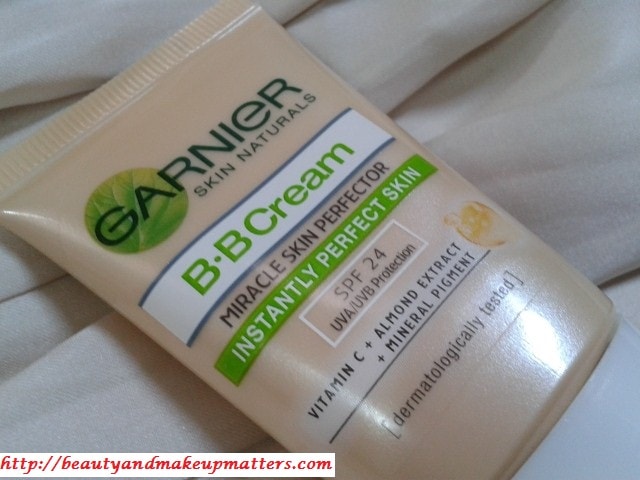 Garnier BB cream has a beige-brown color, similar to any foundation. It has a rich creamy texture with a buttery feel which blends easily into the skin just like a creamy moisturizer. Take the amount equivalent to your facial moisturizer and start massaging it into the skin with fingers. The cream slips nicely and melts into the skin and within few strokes providing a luminous shine to it but I wasn't able to see any difference in terms of coverage. It gives a very sheer almost negligible coverage but it does give a polished look to the skin.
The cream has a strong scent which doesn't fade right away and lingers on for long. I am not much bothered by it but if you are sensitive to smells than you find its overwhelming scent a bit irritating.
It is lightly moisturizing to my dry skin and I like the glow it adds to it without making it oily or greasy. Oily skinned ladies might find it a little heavier and need to set it powder to reduce the shine it adds to the face.
It is dermatologically tested and I haven't faced any skin irritation or breakout with it, so I believe it will be safe for sensitive skin too. It also claims to contain SPF 24 which will provide sun protection and also have vitamin C, Almond extract and Mineral Extracts which will boost skin health naturally and fight anti-ageing.
Don't Miss to Checkout:
Swatch-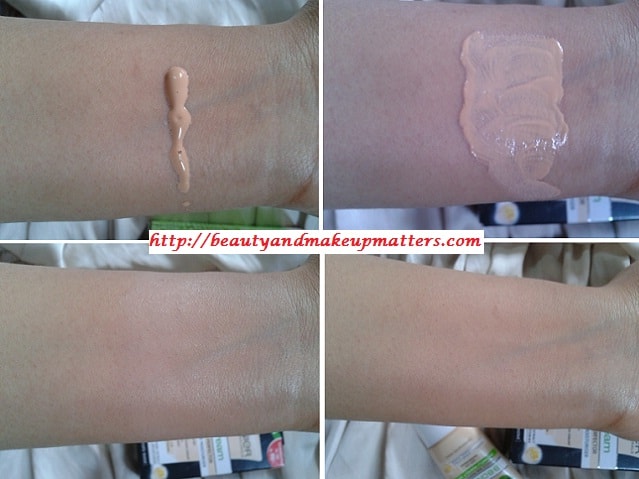 Pros of Garnier BB Cream Miracle Skin Perfector:-
Moisturizing to the dry skin
Blends quickly into the skin
Gives a smooth appearance to the skin
Adds a radiant glow to face
Doesn't turn oily or greasy on me
Has SPF 24 sun protection
Travel friendly packaging
Easy on pocket
Easily available everywhere
Cons of Garnier BB Cream Miracle Skin Perfector:-
Available Only in single shade
Provides extremely sheer coverage
It works more like a tinted moisturizer
Recommendation – Garnier BB Cream Miracle Skin Perfector blends easily giving a clearer and smoother appearance to your skin. It's best to use when you don't want to put any makeup and don't  expect it to give you a blemish free skin as it give only sheer coverage . If you have a clear skin to begin with and doesn't just pat it allover your face for an instant glowing skin. It's strong scent may be a deterrent for many. I think it would work best for medium fair to medium skin tones and may look ashy on dusky skin tones & darker on fairer skin tones.
Rating:- 3/5
Have you tried Garnier BB Cream Miracle Skin Perfector? Which is your favorite BB Cream?