FreshMonk: T-shirt Designing and Selling Website Review
Hello Everyone,
Today I am going to introduce to an interesting website; FreshMonk.com where you can design /customize Tee's your way and sells them without any hassles. If you have ever dreamt of designing clothes, than FreshMonk can be a great platform to start with.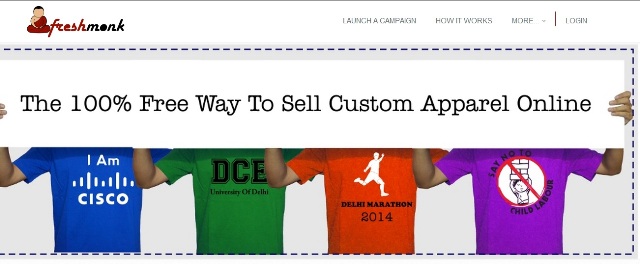 Process for Designing and Selling T-shirts on FreshMonk:
Go to www.freshmonk.com and design a t-shirt in the online designer tool.
The designer offers a large selection of artwork to choose from and you can also upload your own designs.
Once your design is ready, set the # of colors on the front/back of the t-shirt, a sales goal (the minimum number of orders needed to get the t-shirts printed) and a selling price
FreshMonk will calculate the cost of printing. As you can imagine, higher sales goals and lower #colors on the t-shirt will lower the cost of printing, thus giving you a higher profit margin.
Launch your campaign page and start sharing it in your group or community to promote sales.
If the campaign reaches its sales goal within a set time period (you can choose how long this is), FreshMonk will produce and ship the t-shirts and send the profit margin from each t-shirt to your bank account.
You can also provide the option of having all the t-shirts delivered to you for your customers to pick up, thus saving on shipping costs. Easy, isn't it?

You might be wondering how the world will find out that this t-shirt design exists and how to find prospective customers. FreshMonk makes it easy for you to share your campaign page on social media – facebook, twitter, pinterest – and email. Whether you're looking for t-shirts for your group or want to sell t-shirts to make money, FreshMonk is the answer and is only one click away. So what are you waiting for? Wake up your inner designer and start creating Tees.

Even if you don't want to sell there are endless options to get customized tees for your own use, few of them mentioned below
Wouldn't it be awesome if you get themed Tees for everyone coming to your/your son's/daughter's birthday party?
If you are planning to create awareness or take up a social cause get customized tee for your team member and followers.
Set up a dress code for your party and get all of your friends dressed up in similar Tees.
If you a sport enthusiast, you can also get Tees designed in your Team's name of your favorite player..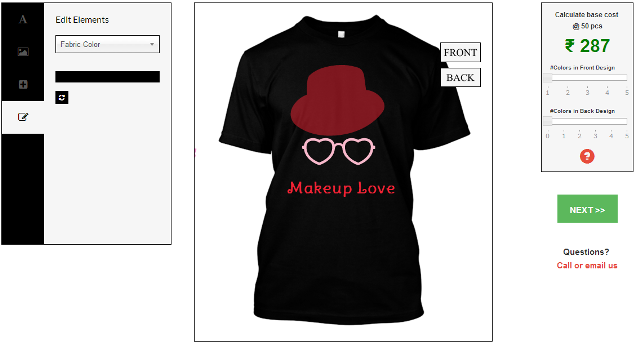 PS: The one I created over there.. 😉 
You can get all of this done without being pained by the costs and the hassles of printing, delivering and collecting cash. FreshMonk allows you to create and sell custom t-shirts with  0 up-front costs and you won't have to worry about how many t-shirts to print, what sizes you'll need  or what the print quality will be like. They'll even take care of delivering the t-shirts and collecting payments.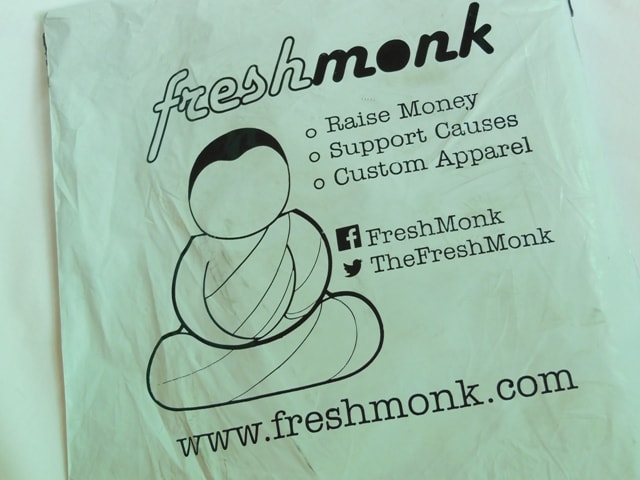 The simple designing tool at freshmonk.com/design allows you to design the t-shirt, estimate its price and create your own campaign page (LIVE selling page). A good idea may be to launch a campaign for your readers/followers with a low sales goal to experience how easy the FreshMonk process is.
I received this T-shirt for review purpose and have a look at the quality of the material and print. The size is perfect for me and the fabric is good too. I have it only once so cant comment on durability but will update this post later with my findings. 🙂