For Healthy Growth: Vista Nutrition Folic Acid 2mg Capsules 
Hello Everyone,
Let's talk about one of the most important nutrient in our body today, "Folic Acid" or in layman's term "Iron". Folic Acid aka Iron helps in production and maintenance of new cells, so is extremely important during growth periods like Pregnancy and Infancy which is why pregnant women and kids are recommended Iron Supplements for healthy growth. Let's see if these Vista Nutrition Folic Acid 2mg Capsules can help in maintaining healthy levels of Folic acid in body. .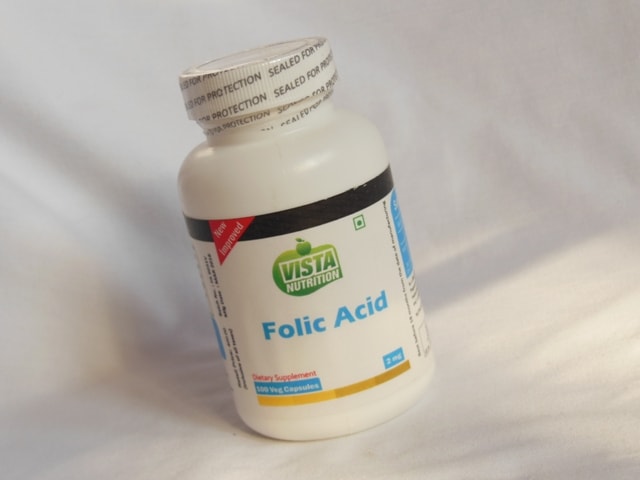 Product Description: Folic acid is a B vitamin needed for cell replication and growth.
Folic acid helps form building blocks of DNA (the body's genetic information), and building blocks of RNA (needed for protein synthesis in all cells). Therefore, rapidly growing tissues, such as those of a fetus, and rapidly regenerating cells, like red blood cells and immune cells, have a high need for folic acid.
Folic acid deficiency results in a form of anemia that responds quickly to folic acid supplementation. Folic acid also promotes healthy homocysteine levels, essential for heart health.
Unless otherwise advised by your doctor, it is generally advised to take vitamin B12 with folic acid, because folic acid has the potential of hiding a vitamin B12 deficiency.
Price: Rs 280 for 100 capsules (Buy Here)
Packaging: Vista Nutrition Folic Acid 2mg Capsules comes in a white colored plastic bottle carrying all the details. It has screw lid and are sealed with a silver foil.
My Experience with Vista Nutrition Folic Acid 2mg Capsules:
Vista Nutrition Folic Acid 2mg Capsules are white colored capsules and are infused with Folic and Vitamin B12. Folic Acid is also termed as Folate when it naturally occurs in food while it becomes Folic acid when it is synthesized in labs.
One can get a good amount of Iron/ Folic acid from foods like leafy vegetables such as spinach, broccoli, and lettuce or fruits like bananas, melons and lemons. Even beans, mushrooms, and tomatoes are also a good source of Iron to the body.
Deficiency of Folate/ Iron can cause anaemia which shows symptoms like weakenss, Loss of appetite etc. So, if you are not able to take good amount of iron naturally through fruits and vegetables do take these Folic Acid supplements to fulfil the Iron needs of your body.
Usually, Iron Deficiency hides the Vitamin B12 deficiency which is also very crucial for maintaining good blood levels and avoid thinning of blood, so the supplements of Iron/Folic Acid comes with VitaminB12 as well.
These Vista Nutrition Folic Acid 2mg Capsules will help you achieve good Iron and Vitamin B12 levels. I like these capsules are Vegetarian and have No Sugar, No Lactose, No Flavour, No Salt, No Gluten, No Color, No Fish and no other preservatives so they are safe for someone who is prone to allergies as well.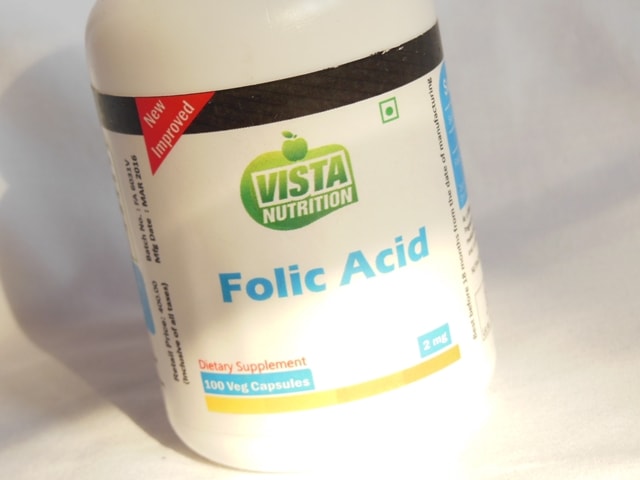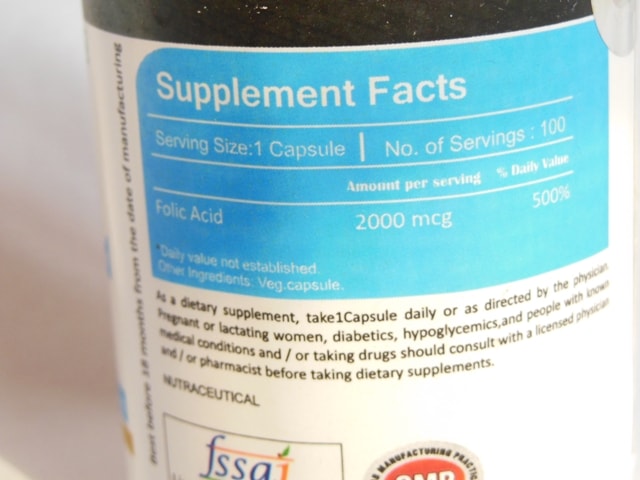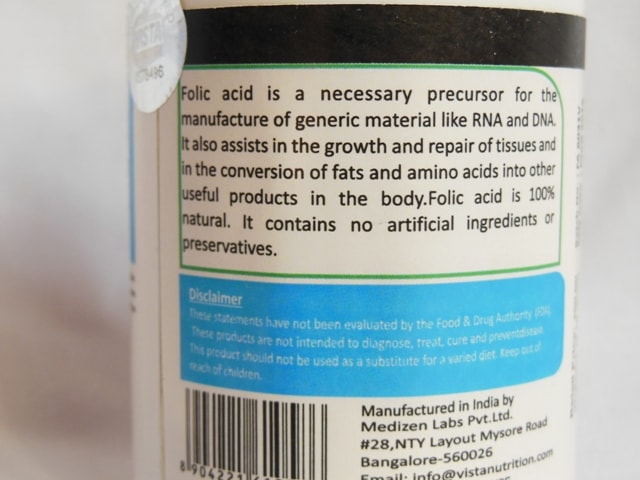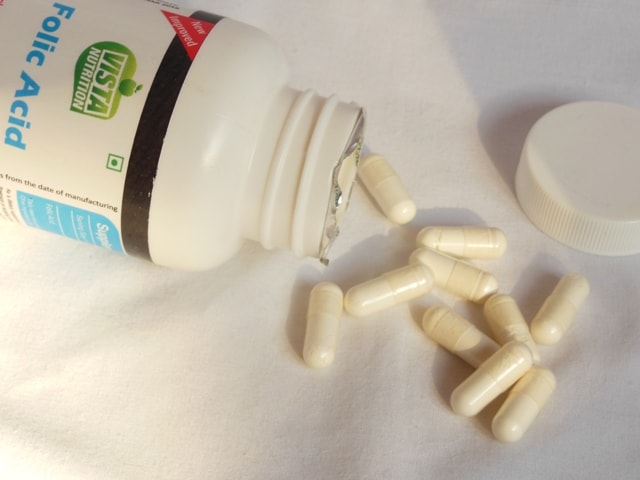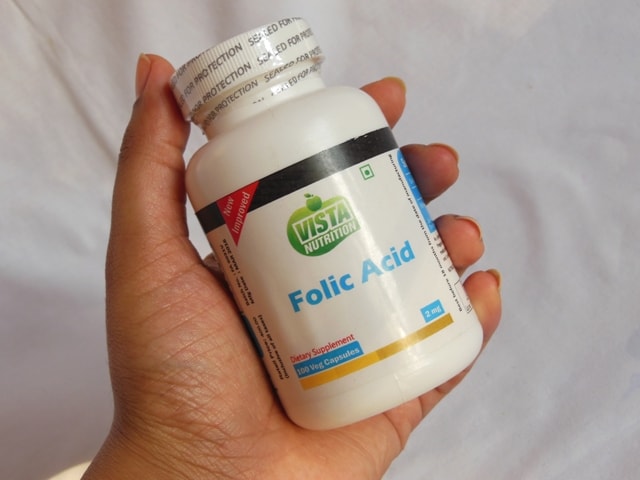 Disclaimer: These products are not intented to diagnose, treat, cure  or prevent any disease. Always consult with your professional healthcare provider before changing any medication. Pregnant or lactating women shouldn't take it
Have you tried Vista Nutrition Folic Acid 2mg Capsules? Do you take any supplements?
PS: Product sent by brand for consideration but Honest review as always!