First Look: Sleek I-Divine Rio Rio Eye Shadow Palette
Hello Makeupholics,
How are you doing today? I am feeling better than the rest of the days because of two reasons one I am half way through the week ( 2 days to go for Weekend .. yippee) , 2nd it has been a beautiful weather today. I was expecting rains but never mind the cool breeze and cloudy sky made it up for me.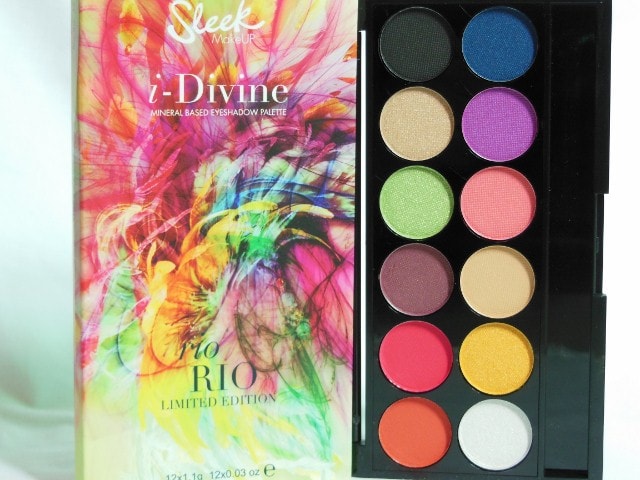 So, today I am going to share my first Sleek Eye shadow palette with you, the newly launched SLEEK Rio Rio Eye shadow palette.
It is a mix of bright colorful eye shadows with few dark shades to work for smokey looks and a beige nude, pearly white to work as highlighter. I am yet to try it on my eyes but going by the way it swatched on my arms, I am overwhelmed with the super pigmented formula with a creamy smooth texture.
I will be coming up with a review soon, till then enjoy the swatches. 🙂
Rio Rio is a limited edition palette, so if you loved the look of it don't miss the chance to grab this beauty.
 Have you tried any of the Sleek Eye Shadow Palette?