!!!!!Finally Finished This Month!!!!!
I am am feeling proud and happy to be able to hit the bottom of some of my daily use products. After months of wait and efforts that I had put into using the same products without getting carried away by tempting packaging and offers, it feels so good to make some space for new items to be bought  already bought in the cupboard.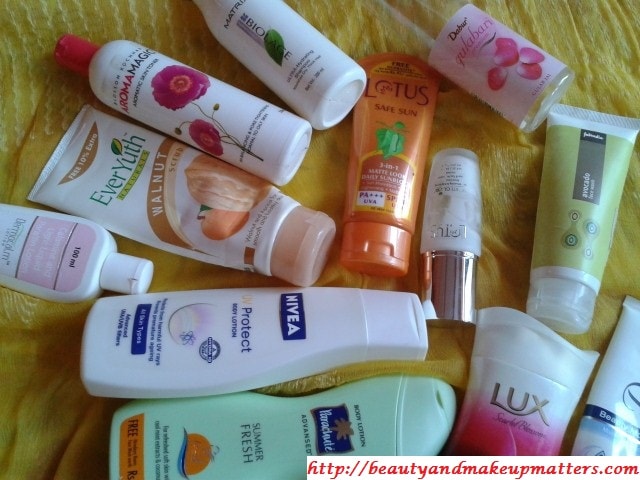 So here is the list of what I have Finallyy Finishedd!!
FabIndia Avocado Face wash:- FabIndia Avocado is a face wash with herbal smell but liked Dove better
Dove Beauty Moisture Face Wash :- Dove Beauty Moisture is the best face wash for my Dry skin
Dabur Gulabari Rose Water :- Use it extensively with my homemade face packs
Blossom Kochhar Aroma Magic Aromatic Skin Toner:– Decent toner but dumb packaging
Matrix Biolage Hydratherapie Ultra-hydrating shampoo : Matrix shampoo makes hair soft and smooth but doesnt work on dandruff
Deromocalm Calamine Lotion :- Dermocalm is another favorite after Lacto Calamine, already on my second bottle
Lux Scarlet Blossom Body Wash :- Nothing great about this Lux Body Wash just an ordinary body wash
Lotus 3-in-1 matte Sunblock SPF-40:- Lotus 3-in-1 matte is the best sunscreen for summers love its dual feature of  Tinted Moisturiser.
Lotus WhiteGlow Micro Emulsion :- Lotus Micro-Emulsion moisturizes my dry skin well without making it greasy.
Parachute Summer Fresh Body Lotion :- Parachute Summer fresh is one of my favorite summer body lotions, very light and yet moisturising
Nivea UV Protect Body Lotion:- Nivea Body Lotion is another good one but after Parachute Summer Fresh there is no looking back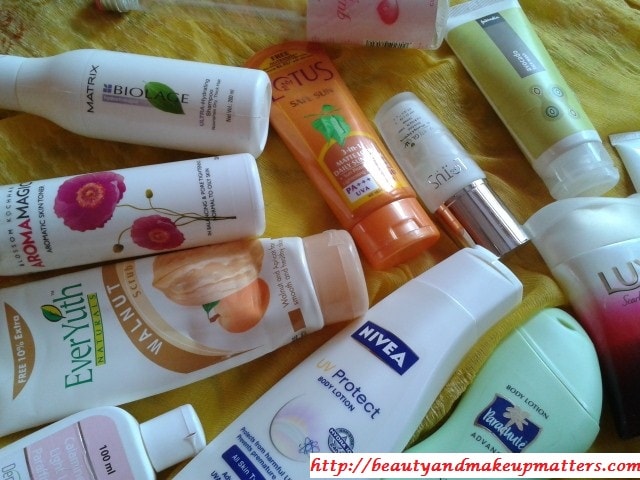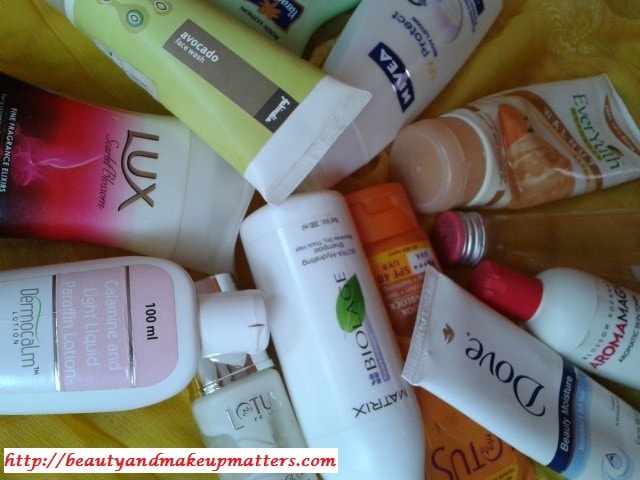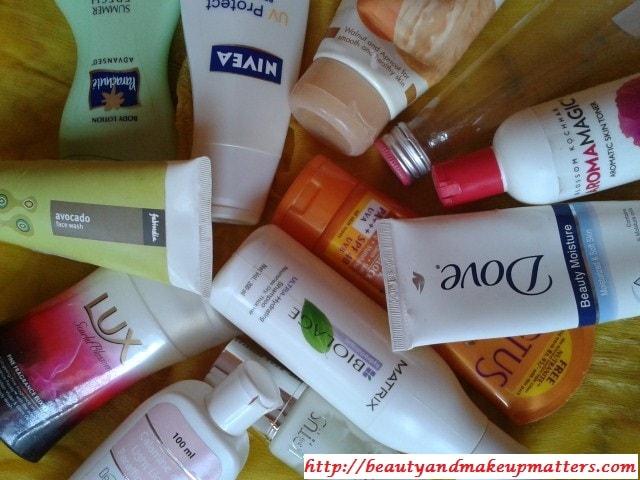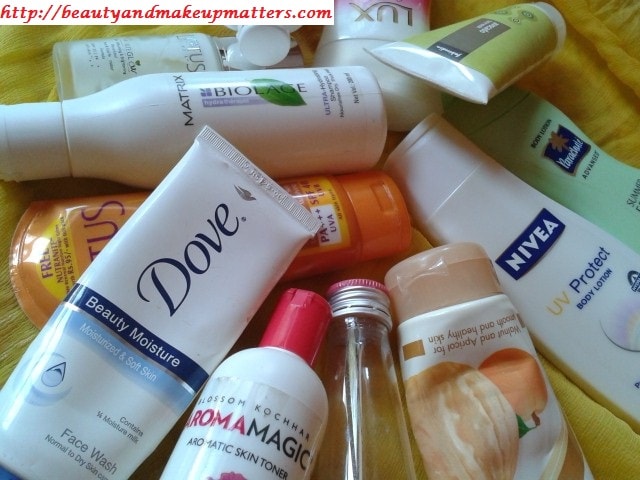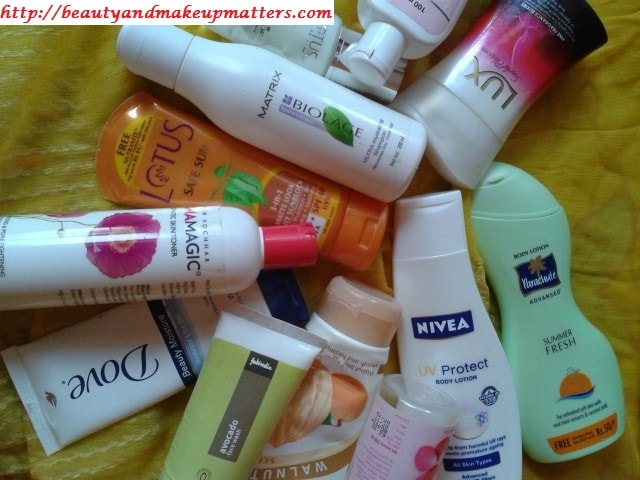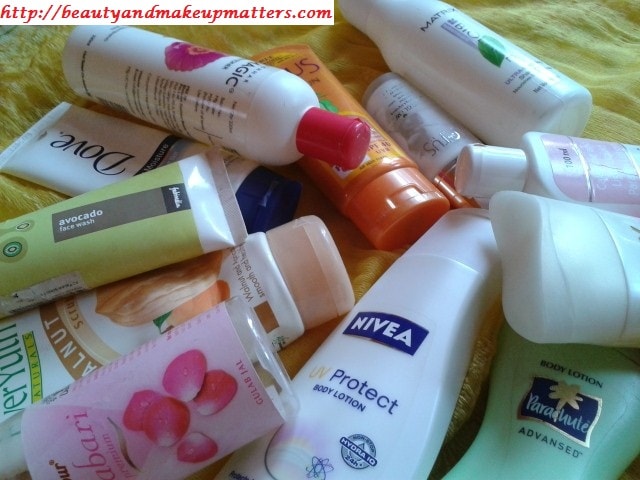 Hitting the bottom is not a child's play, it requires lots of patience and focus and it becomes lot more difficult when you have so many tempting offers and discounts available every now and then. But after getting rebuked by Hubby  😛 😛 so many times about the mess that I have created in the bathroom shelf, I had to give in and promise to clean up the bottles that I own before getting the new ones.
What you have managed to finish or working on to finish this month?