Finally Finished This Month: September 2015
Hello Everyone,
So, its that day of the month again..though I am pretty late in posting this but I have to share the products that I finished up in September and now their empty containers are going to the trash.
Only a hoarder will understand the happiness of reaching to the bottom of the products and finally taking out the last the few drops which gives an immense pleasure.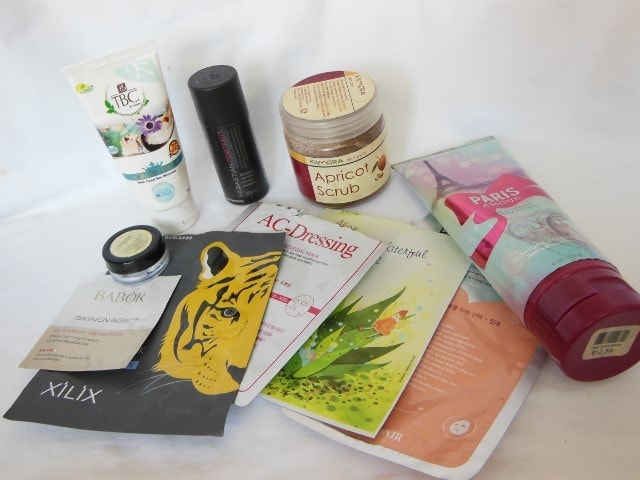 Products finished:
Face Mask sheets: I have been addicted to Korean skincare last month. Not only I started following Korean Skin Care regime with Benton but these Sheet Masks from Skin18 are a must have for an instant boost to my skin.
Bath and Body Works Paris Amour Body Cream: This Paris Amour Body cream has been my absolute favorite in summers. It has that thin texture that blends instantly into the skin but moisturizes dry skin really well without being greasy or heavy. Also, it has a beautiful scent which I feel is great for summers.
Kama Ayurveda Revitalizing Transparent Soap: It is a natural soap infused with natural ingredients. It has been quite good on dry skin as it doesn't dry it out but leaves it beautifully hydrated. Kama Ayurveda Revitalizing Transparent Soap has a nice herbal scent but it doesn't last long. A little pricey but if you have any skin issues.. do give it a try!
TBC by Nature Scrub Pack with Dead Sea Minerals: It is a good face scrub with soft tiny granules. It also contains good ingredient like Glycerin, Walnut shell powder, lavender oil and also Dead Sea minerals among other not so good ingredients. It has a mild fragrance but nothing exciting to say about this and  it is just an average face scrub at affordable price.
Kilmora Apricot Scrub Powder: It is a dry scrubbing powder that I picked up from a Kilmora shop somewhere near Nanital I guess. It can be mixed with milk or curd to be used as a face scrub but being so lazy I preferred mixing it in mild creamy face scrubs and then use them as a body scrub.. it helped me finish those not so good face scrubs really fast! 🙂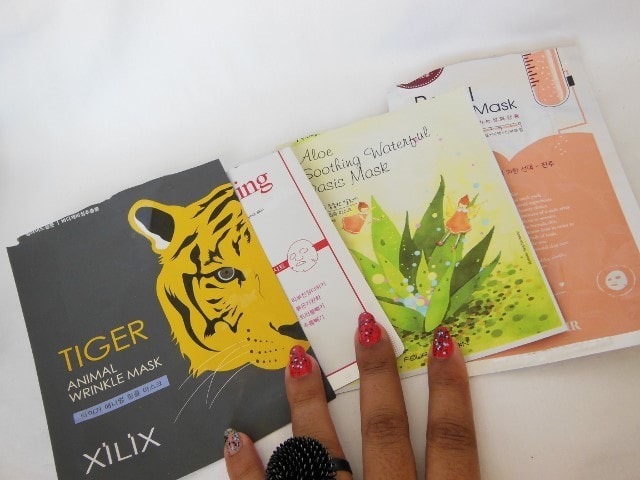 Some Samples Finished This Month:
Kama Ayurveda Foot Cream: I had this tiny little sample and I loved it to the last bit. It has a thick buttery texture which melts on application but gets a little greasy owing to its heavy texture..I like it better when I apply directly after the shower as it gets absorbed easy that way and no greasy feel. It does a good job to moisturize dry heels but nothing extra ordinary..
Babor Calming Sensitive Cream: I got this sample in My Envy Box and I was quite excited to try it but it doesn't impresses me. It has that regular thick creamy texture which feels heavy on skin making it a little greasy. Nothing extraordinary!
Sebastian Penetraitt Shampoo:  I absolutely love this Sebastian Penetraitt Shampoo, it infuses life in my hair..making them smooth, shiny and volume. I have another sample of this awesome shampoo and I see myself finishing that pretty soon!
Coming to my not so favorite part of the post.. the Makeup stuff going to Trash!! I have been organizing my makeup stash from past few and found out this many products lying dead in there ( crossed their expiry dates).
I feel so sad when I have to toss unused makeup to trash but guess I have to live with the fact because in any case I wont be able to finish stuff in my life.. so yes!
It includes two of my first ever Red lipsticks which are:
Lotus Herbals Floral Stay Red Rover Lipstick – I love this color.. it looks so pretty plus the little golden specks in the formula add some glistening shine to the matte finish!
L'Oreal Color Riche Red Rhapsody Lipstick– It is my first L'Oreal Lipstick ever .. <3 Though the color is quite rich and bright but it can worn as a hint of red on lips and if you are a fan of creamy lipsticks this will surely win your heart 🙂
Rest of the Stuff which I never used:
Avon Lipgloss: Never got into using that because it was a bit too dark for my taste plus those shimmers.. 🙁
Milani Infinte Eye Liner: Sadly, it reached me in a goopy texture so cant use it at all.
Eye Lash Glue: This is not a good formula to put on eyes, got along with BornPrettyStore eye lashes so now as I have Essence one.. this is going to where is belongs!
Garnier Fair Miracle Face Cream: I don't like fairness formula on my face so never opened this up and now it's dead!
Lakme CC Cream : I so wish it had been in Bronze but I got it in Beige which was way too pale for me .. so just cant get myself to use it .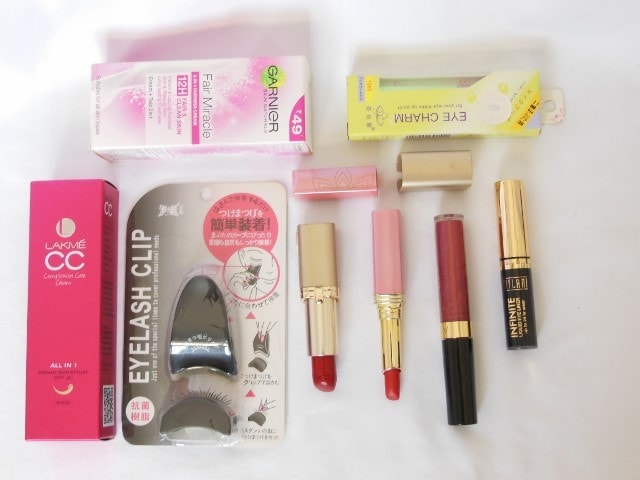 So.. yeah that's pretty much all from my side..!!
What products have you finished up in September? Any of your Makeup Members going to Trash?