Finally Finished This Month: September 2013
Time to share with you the list of empties of the month.  I was planning to finish so many thing but manged with only a few of them and the target gets shifted to the next month.  The way I like shopping and hoarding stuff, same feeling goes while finishing them out.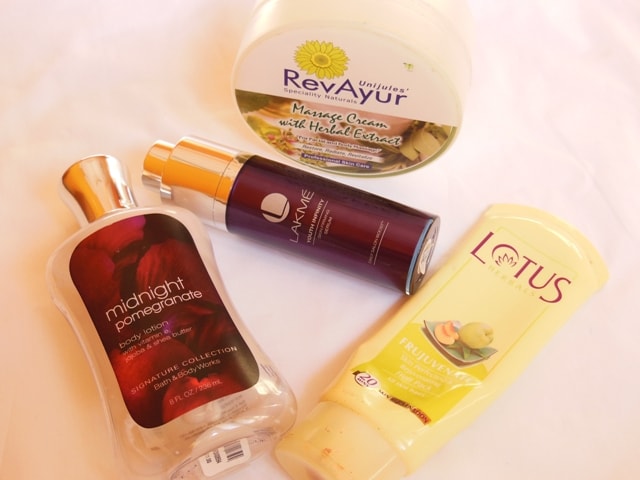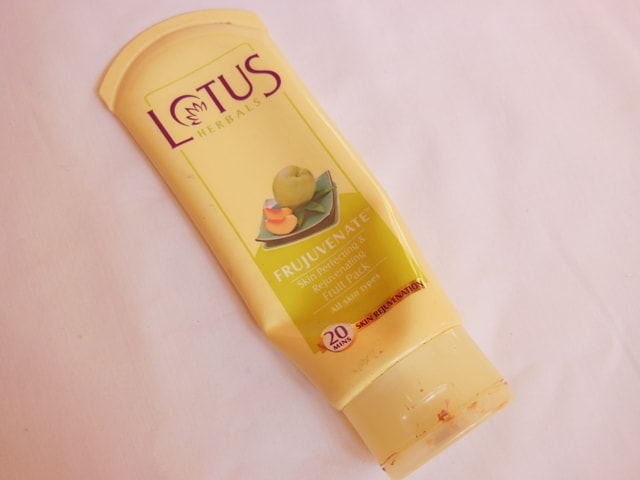 1. Lotus Herbals Rejuvenate Fruit Face Pack – I reach out for this one when I am short on time and don't want to invest time in preparing a home made face pack after scrubbing or just want to get the feel of a cleansed, firm facial skin. Apply a generous amount and let it dry. Its a bit difficult to remove but like the firm and glowing skin it gives.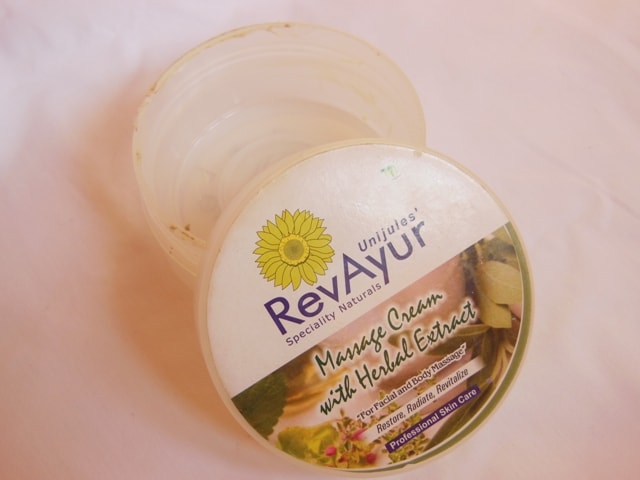 2. Revayur Massage Cream – Initially, I liked it as a facial massage cream but I have been irregular with this regime and usually skip the massage part. Used it up as a night hand and foot cream.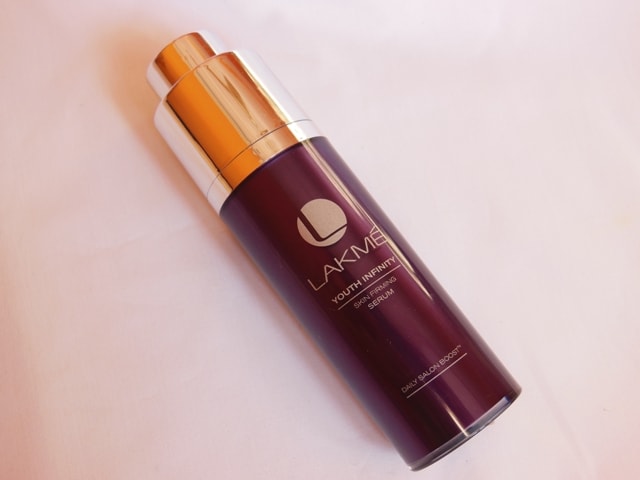 3. Lakme Youth Infinity Skin Firming Serum – My only favorite from Lakme Youth Infinity range. The serum provides decent hydration to my dry skin and gets absorbed with a little massage without leaving any greasy feel. My skin feels softer and smoother and I can see a bit of improvement in open pores and wrinkles.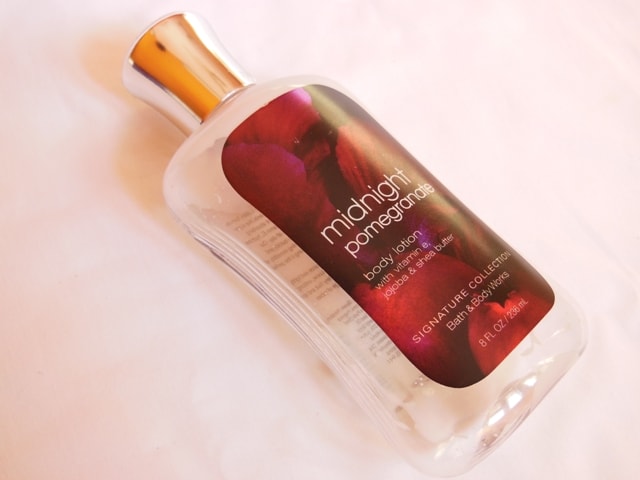 4. Bath and Body Works Midnight Pomegranate Body Lotion – This is one of my least favorite body lotions from Bath and Body Works. The texture is slightly greasy compared to the rest but it's the fragrance that just didn't work for me.
I will not be repurchasing any of these as there is so much left to tryy.. Love to get a new one everytime!! 😉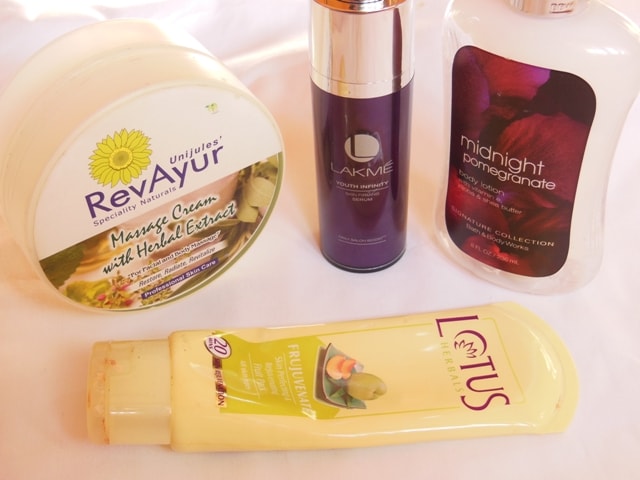 So what all you finished this month? Any repurchase from your list of empties?