Finally Finished – May
As you all know, I was traveling last month so haven't been able to do this post for April but here is the list of products that I hit the bottom this month.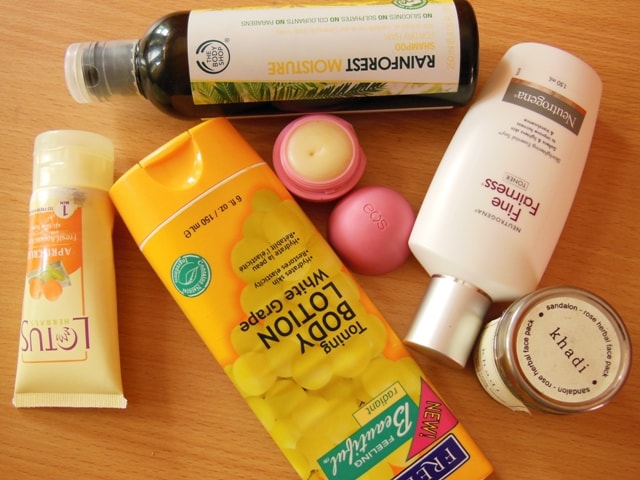 1) The Body Shop Rainforest Moisture Shampoo – The USP of this shampoo is it's chemical–free formula, it is free form sulphates, paeranebs and other harmful chemicals. It doesn't give rich lather but cleanses effectively and gives a smooth, shiny finish to my hair. They feel lighter and brighter with each wash. It adds some bounce too but they weigh down by 3rd day.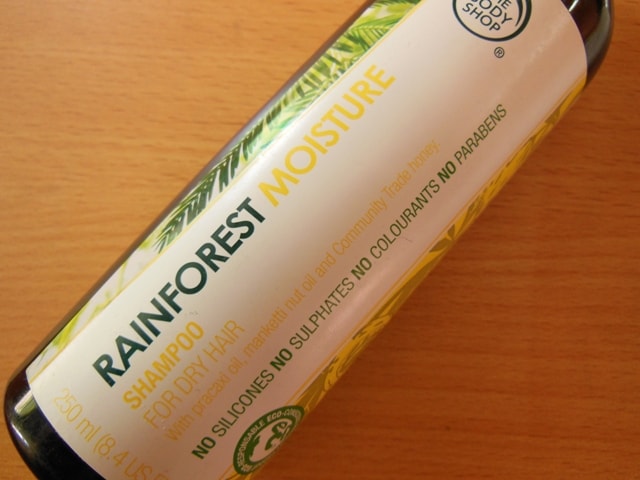 2) Lotus Apricot Scrub – This scrub has tiny exfoliating granules which will buff all the dead skin cells from facial skin but I am dead bored of apricot scrubs, so used it up as a body scrub. The granules were a bit soft for a body scrub so mixed it up with Scholls Rough skin Remover (Review Here) for a nice scrubbing action.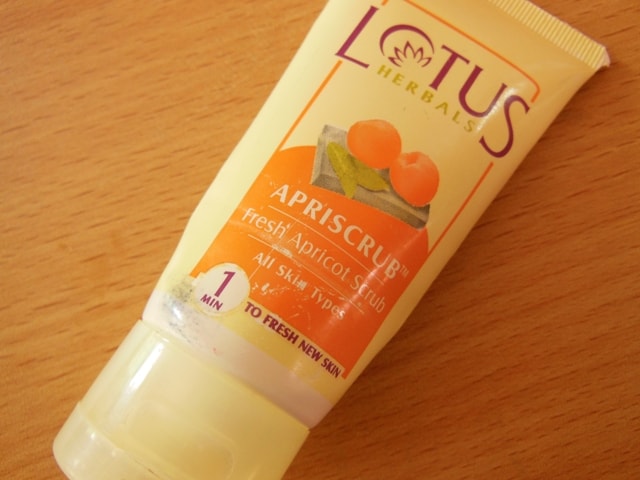 3) Neutrogena Fine Fairness toner- It is an alcohol-free toner with a light moisturizing action. I have a dry skin so I am always on the lookout for alcohol-free, non-drying toners. It takes a while to get absorbed completely and gives slight firm feel to the facial skin but not in a drying way. It makes skin smoother, softer & shinier with regular use. Oily skinned ladies may find it a bit oily and sticky but my dry skin quite like this toner, might re-purchase.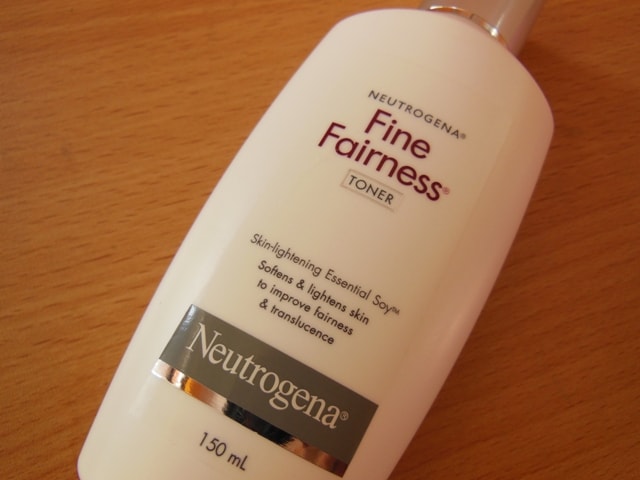 4) Freeman White Grape Body Lotion – It is a light-weight body lotion which just melts into the skin when massaged. It takes a few seconds to sink completely but doesn't leave behind any sticky layer, giving an almost matte feel to the skin. It is an extremely light moisturizer which is suitable oily skin especially in summers for its non-sticky texture but it doesn't provide enough nourishment to my dry skin. It could have been a little more moisturizing, wont re-purchase.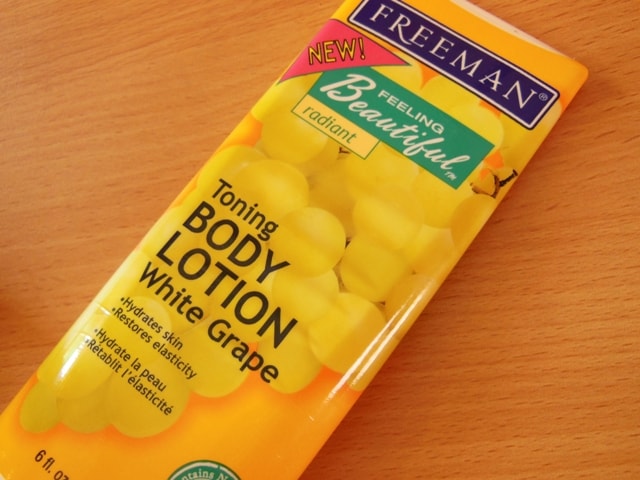 5) EOS Lip balm – Strawberry Sorbet – I have been abusing this lip balm for almost 2 months now. I loved its egg-shaped packaging and the ease with which its gets applied. It has a light texture which doesn't feel heavy or waxy on lips. It moisturizes my lips well and keeps them soft and smooth. It has a light fruity fragrance and taste which is quite likable. Now that I have flattened this one, I am going to exploit its sister in Pomegranate Raspberry (Shown Here).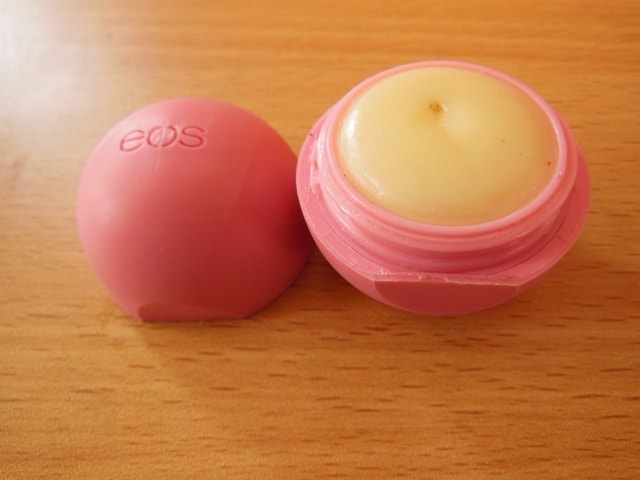 6) Khadi Herbals Sandlon-Rose Herbal Face Pack- This face pack is entirely made of Herbal ingredients with a negligible amount of preservatives. It is a very fine powder in light mustardy yellow color. It has a mild fragrance and gives a soothing cool feeling to the facial skin post-application and helps in relaxing the facial muscles.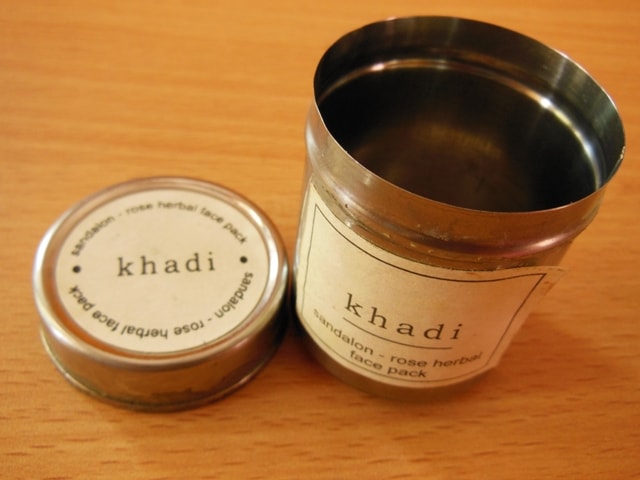 These are the few products I managed to finish this month, what about you?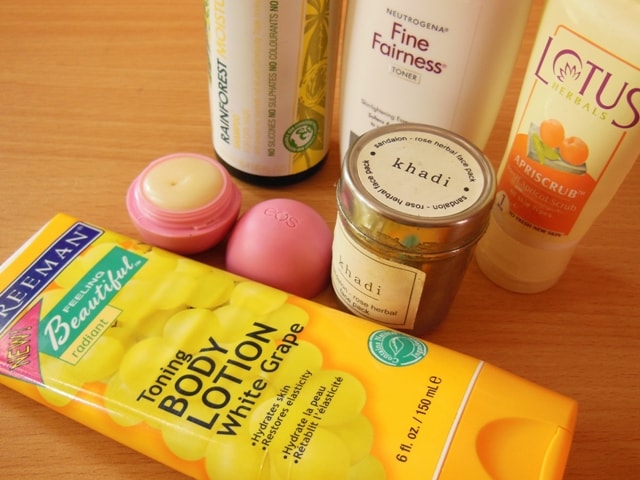 Share your list of empties of the month!