Finally Finished This Month: June 2014 
Hello Everyone,
I finally managed to escape the scorching heat and enjoyed the cool breeze in the calm and peaceful hills of LanesDowne. After years I went to a hill station with crowd free lanes, cleaner road sides and actually a serene hill station where one can unwind herself and gear up for heat and pressure of weeks to come. I gulped down tonnes of food over the trip liek somebody has unlocked my belly button. I had the tastiest cookies (Unibix Cookies in Fruit & nut and Chocolate Flavor) and the best ever Paneer Pakoda's on our way back at the "Jain Shikanji" ( I was damn hungry to take any pictures :P). I shall stop about it now and come back to today's post, the List of products finished this month.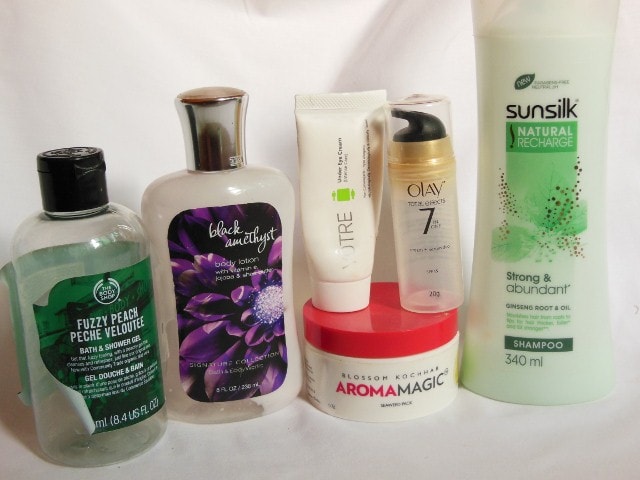 1. Aroma magic Seaweed Gel – This is an instant solution for a smooth glowing skin. Though the glow is short-lived and no long-term skin improvement but it is lightly hydrating and the best part is it is a clear gel type pack which doesn't look worse than a greasy face, so I don't have to worry about washing off the pack if the doorbell rings.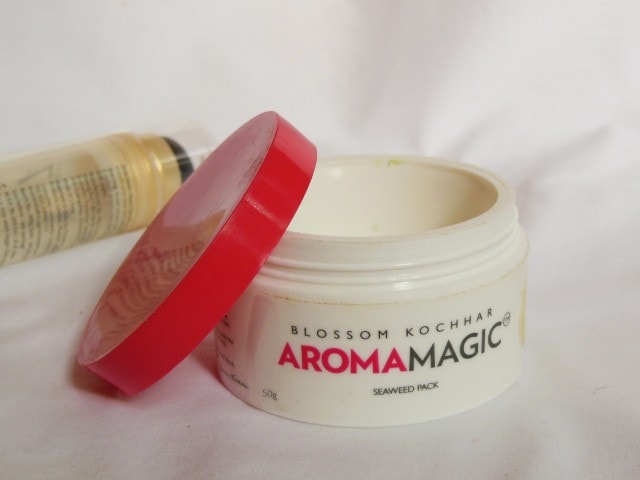 2. Bath & Body Works Dark Amethyst Body Lotion: This is a nice moisturizer which nourishes dry skin well but its strong spicy scent will not be liked by everyone.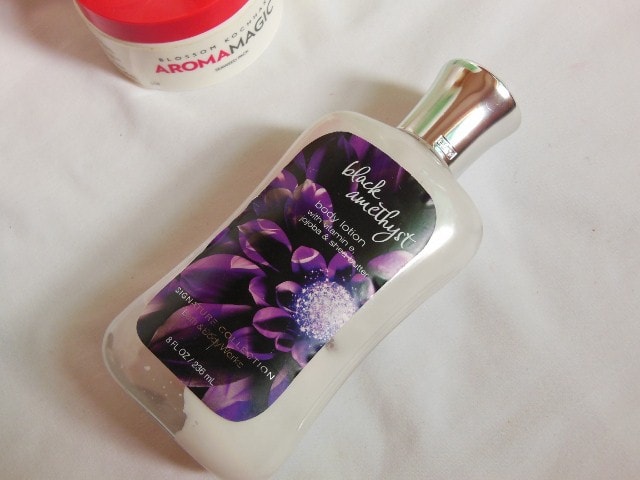 3. Olay 7-in-1 Cream + Serum Duo: I am highlight disappointed with this product, it does nothing for my skin, rather it makes it looks stretched and flaky. It might be a good option for oily-skinned ladies but a big no-no for dry skin!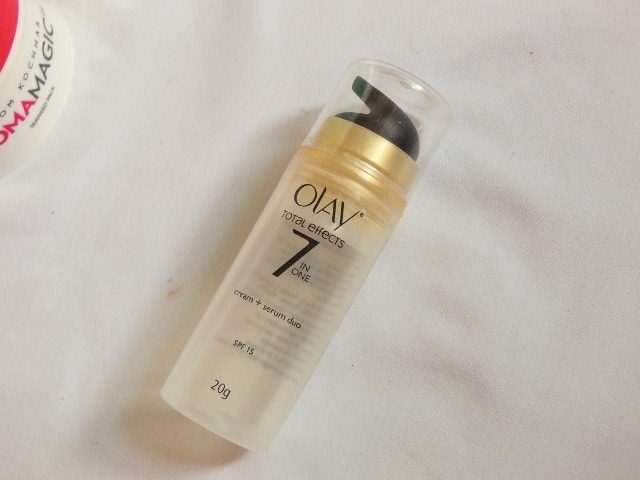 4. The Body Shop Fuzzy Peach Shower Gel: I must confess that I hated finishing up this shower gel. I loved its fresh peachy fragrance and its non drying formula.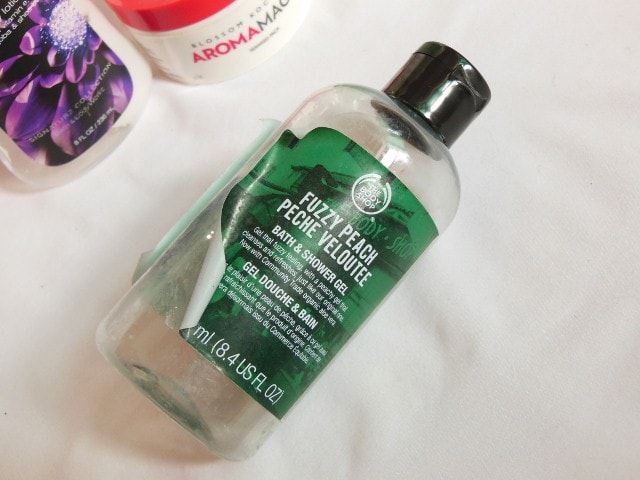 5. Sunsilk Natural Recharge Shampoo: This has been a staple in my hair care regime after a long break. I am done with Tresemme, its split remedy shampoo did nothing for me. After a prolonged use, it stopped working on hairfall but I am glad that it didn't worsen the situation. It works well for my Oily scalp and dry hair ends.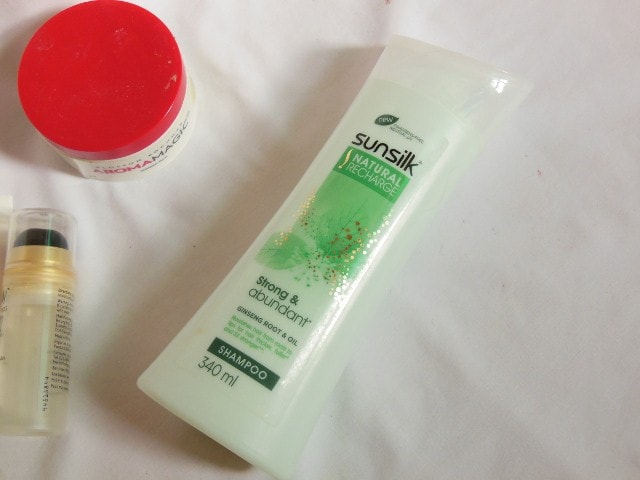 6. Votre Under Eye Cream: I have been using this cream for past many months and I must say that I haven't seen any drastic difference in my under eye area. It just works on keeping the area moist but I wish it had penetrated deep into skin without much rubbing as I still feel the cream being washed away when I splash water on my face every morning.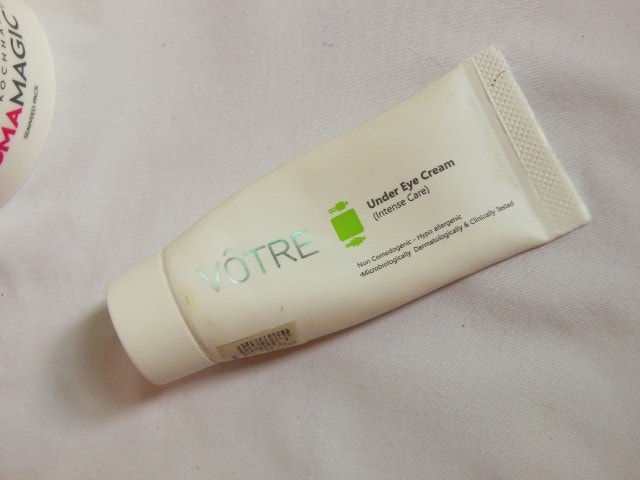 I am currently using Cetaphil Moisturiser but I am not very happy with its oily/sweaty feel in summers, planning to repurchase my all time favorite Lotus Alpha Moist Moisturizer 

So what all you finished this month? Any repurchase from the list of empties?