Finally Finished This Month: January @ 2014
Couldn't believe it's almost exactly a month to new year and here I am doing the post of the products finished in the first month of 2014.
I am in a situation where I have 4-5 bathing products used more than half but didnt want any of them to be finished. Actually, picking up a diferrent one daily takes me nowhere near the bottom and the same applies to face creams and body butters.Winters are always super-drying for me and the only thing that I could maintain finishing up soon will be moisturizers only, be it face or body. Even after lot of efforts (generous application) I barely managed to finish a single tub of body butter. 🙁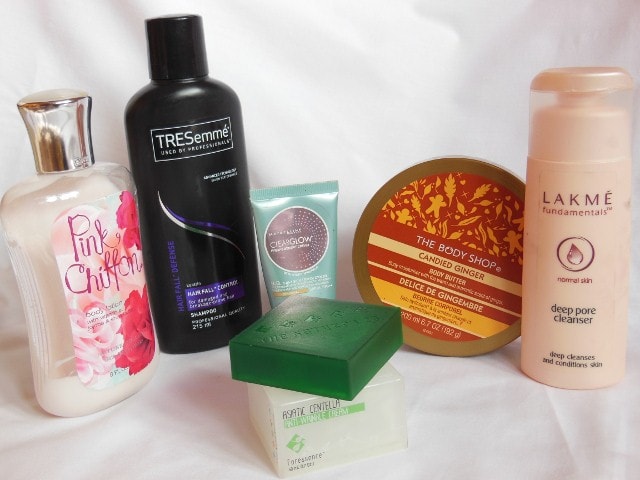 Let's have a look at the list of the finished products this month.
The Body Shop Candid Ginger Body Butter – It is thick creamy body butter which gets absorbed quickly and keeps my skin nourished all day. I may not repurchase because of it Gingerly fgragrance but I would love to add other great smelling body butters from The Body Shop.
Bath & Body Works Pink Chiffon Body Body Lotion: – I almost drink up all the lotions, as for body i started with Body utters but forhandi still prefer a body lotion as it not only gets absorbed quickly but also keep hands nourished without making them greasy or any slippery feel. It's mild flowery scent is quite likeable, it has ben following me everywhere, my best buddy for dry hands
The Nature's Co. Asiatic Centilla Face Cream – A rich, nourishing face cream which keeps the dry patches at bay and gives my skin a healthy glow. It is one of my fav face moisturizer. Might Repurchase after testing the other TNC face creams.. 🙂
Tresemme Hair fall Defense Shampoo – I was suffering from major hairfall and it the only shampoo that helped me a bit. It cleanses effectively and leaves my hair soft and shiny. Will Repurchase for sure.
Lakme Deep Pore Cleanser – It stings/burns my eye like hell and makes my skin prone to acnes. Hated this cleanser, wont repurchase.
Maybelline BB Cream – Another, dud stuff that I managed to finish. It refuses to blend on dry skin, so used it over heavily moisturised skin and mixed a bit of it in my foundation to counter the white cast. Won't Repurchase.
This is it for now..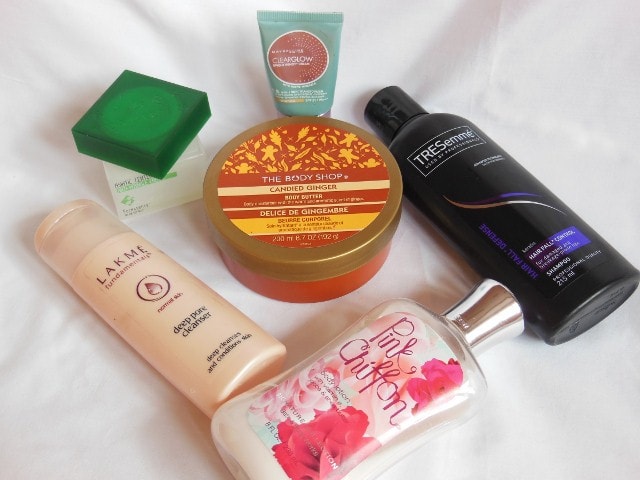 What all products you managed to finish in January! The whole month has passed in a jiffy for me, what about you??