Finally Finished This Month – December
Today I will be sharing my last Finally Finished list for 2012. I am content to these see the empty bottles and finally getting some empty space on my shelves for the new stuff. It becomes difficult for me to get back to the old ones once they are being replaced by a new one and that has leaded to overflowing shelves and stacks of bottles waiting for their turn. I had been concentrating on finishing up the existing products for last few months which had been extremely difficult with so many brands launching new products every now and then. But feeling proud of me to control my urge and hit the bottom of few of them.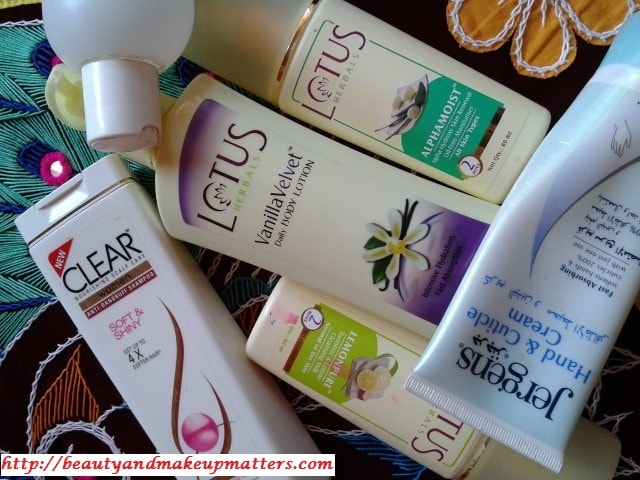 So here is my list of Finally finished for December 2012
Lotus Herbals LemonPure Cleanser:-  I liked this cleanser a lott as it not only removes all the makeup quite easily, it never ever string my eyes. I hated Biotique Burberry cleanser for the same reason. I will re-purchasing it pretty soon. Right now, i am using the Maybelline Makeup Remover and loving it too.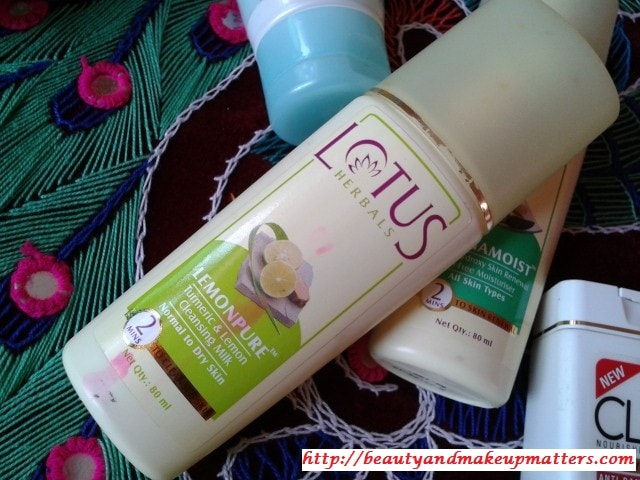 Lotus Herbals AlphaMoist Facial Moisturizer:- This is the product of the year for me. One of the best facial moisturizer that works for me round the year. Nourishes my skin and never breaks it out. I am already on my 3rd bottle.
Lotus Herbals Vanilla Velvet Body Lotion:- It is nice vanilla fragrant body lotion which moisturizes my skin pretty well, but my dry skin starts screaming for re-application by end of the day. The lotion is not a must have but you love vanilla fragrances, it can be given a try.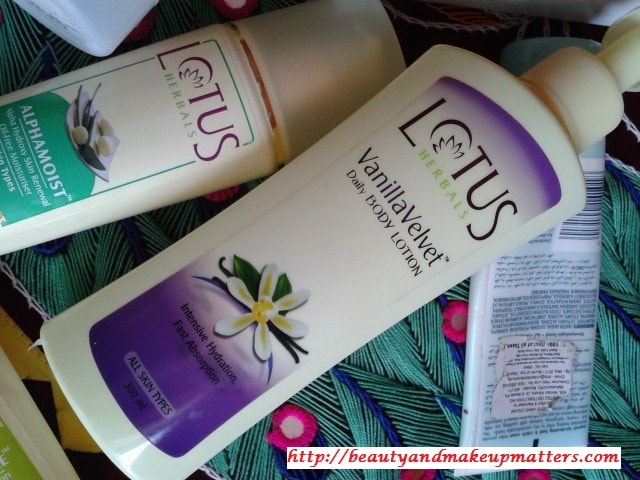 Clear Anti-Dandruff Shampoo :- Clear has been so far the only shampoo that worked on my dandruff. The shampoo keeps my scalp dandruff free with regular use and also leaves my hair soft to touch. this is a must have for me. I do switch in between but when it comes to dandruff I look up only for this. I always have one in my back up stock.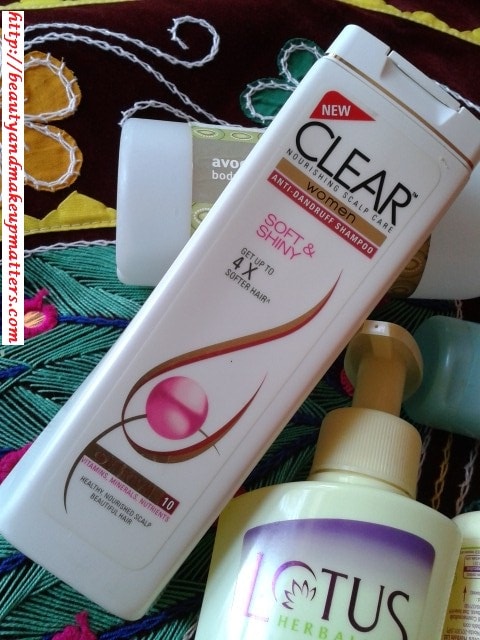 FabIndia Avocado Body Wash:- The body wash has a thick creamy consistency and gives a good lathers with a loofah but it didnt did anything great for my skin. Thankfully it doesn't left it dry it either but leaves slight slippery feeling after bath which I didnt enjoy. Overall, a decent enough body wash but nothing great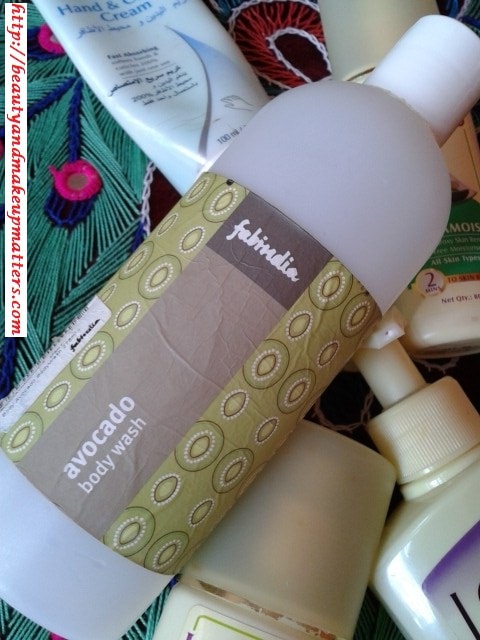 Jergen's Hand and Cuticle Cream:- I have been head over heels on Jergen's body lotions which understands my dry skin requirements really well in harsh winters and keeps it soft and smooth so, tried this hand cream too.  The cream is good at moisturisng but somehow doesnt like it much. I love nice smelling hand creams and must do something great for hands other than moisturising.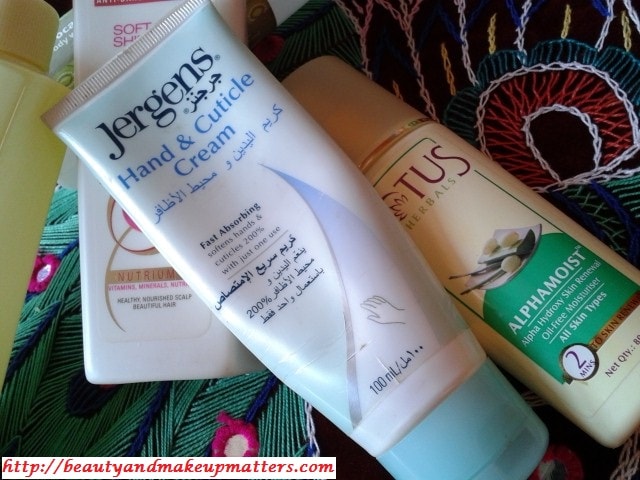 What about you? what all you managed to finish this month?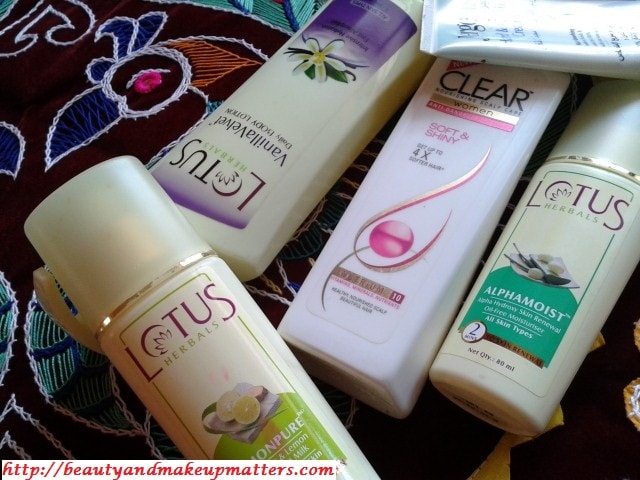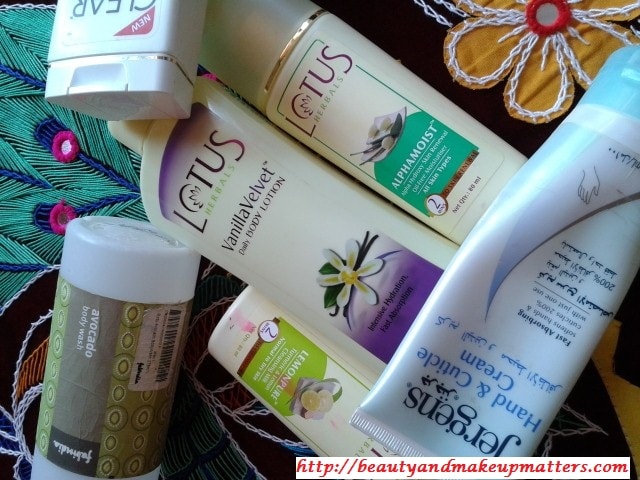 Welcoming 2013 with love and warmth. Happy new year my dear friends.. 🙂