February Haul: CHANEL, MAC, INGLOT, Sleek and more!!
Hello Girlz,..
As you can see my plan for today is to make you drool over my recent purchases ;). I was on a shopping frenzy last month.. call it the "Love Fever" or whatever I was almost unstoppable untill I saw my account which has touched its Minimum Balance… I couldn't buy more. 🙁 . I had such a huge list of MAC pigments, Lipsticks, base makeup products(don't you even get me started here… its massive, ) still pending before I have to give up.. like somebody is dragging a kid from the candy shop 😛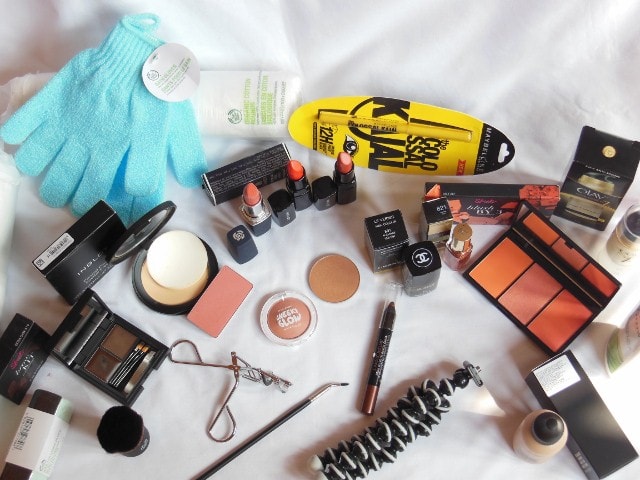 Let's leave my Makeup Lust List and ramblings for some other time, (I can go on for months on it 😛 ) and have a look over the beauties I got a hold on. 2014 has started with a "BIG Bang" for me marking my first ever MAC and Sleek purchases and in less than a month I am a proud owner of "CHANEL" as well..it couldn't have been better than this 😉 .
All of this would have certainly been impossible without my lovely friend "Preetha" from "IndianBeautyJOurnal", she is a God sent "Angel" who helped me acquire so much <3 <3.
Quick look to the list of products:
MAC Blush – Trace Gold
INGLOT 30T Bent Eye Liner Brush
INGLOT Lipstick #206
INGLOT Empty Z palette
The Body Shop Eye Lash Curler
Flexible Camera Tripod – GorillaPad
!!CHANEL!!
CHANEL Le Vernis Nail Color – Alchimie: Wooohhooo!! It's CHANEL, I pinch myself every time I see this CHANEL in my dresser. The bottle exudes royalty and deserves to be crowned as Queen among the rest of Nail Paint I have. Preetha sent me in the freebie package… can you beat that!!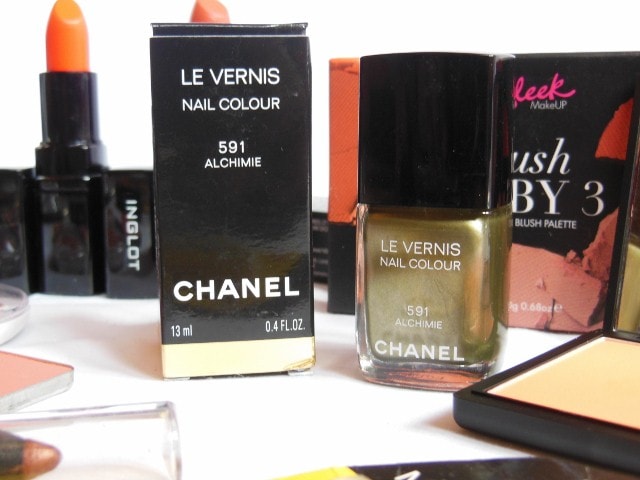 !!MAC!!
MAC Face and Body Foundation C4: It has been almost an year since this Face and Body range was launched by MAC and is preferred by all the dry skinned beauties and since then it held TOP position in my MAC. For the first time I felt connected to a foundation.. It is also my first MAC store purchase and I bought it at the old prices.. yayyayy!! I had lippies in my list but guess they need to wait. 😛
Mac Blush – Trace Gold: My first MAC blush.. 😀 :D. Unused, untouched.. waiting for me to swirl it over my face.. Isnt it gorgeouss.. <3 <3 .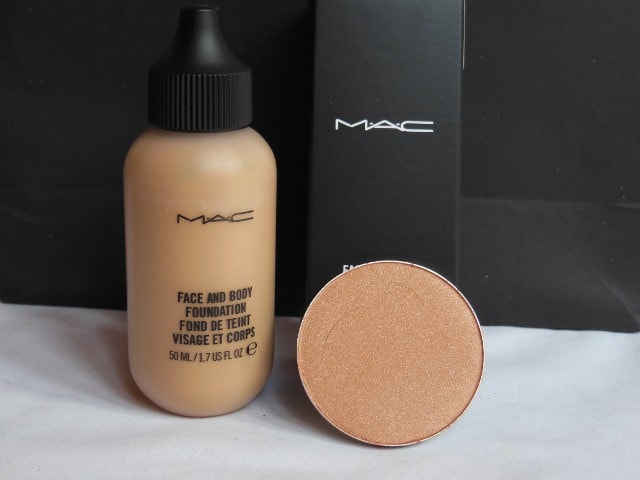 !!INGLOT!!
INGLOT Blush -27: Actually I got 4 of these but blame it to the super-soft texture and the rough handling of DTDC guys, rest three crushed during transitions.. all blame to their super soft texture . Preetha has packed them impeccably but though it wasn't her fault, she proactively took full ownership of the loss and sent some exclusive makeup stuff (that includes CHANEL). She is the best ever seller I have come across and has set the shopping standards really high.. now If I ever buy from anyone else.. it will not be easy to be satisfied by the quality and the service they provide.
INGLOT Empty-Z Palette: I got this empty palette especially for safety of blushes but nevertheless, the palette will be of great use for carrying refills during trips.
INGLOT Pressed Powder: I haven't tried any base makeup from INGLOT and doesn't have any pressed powder with me, So got it to tame the shine during summers.
INGLOT Lipsticks #103, #206: INGLOT lipsticks refills are on my favorites lists because of their Superb formula. the full sized lipsticks were on my wish list since then but the price restrained me.. Thankfully Preetha decided to give these stunning shades and I grabbed!
INGLOT 30T Bent Eye Liner Brush: I have been eying this bent eye liner brush since long but the moment i decided to pick it up INGLOT hiked prices but again Preetha to my rescue.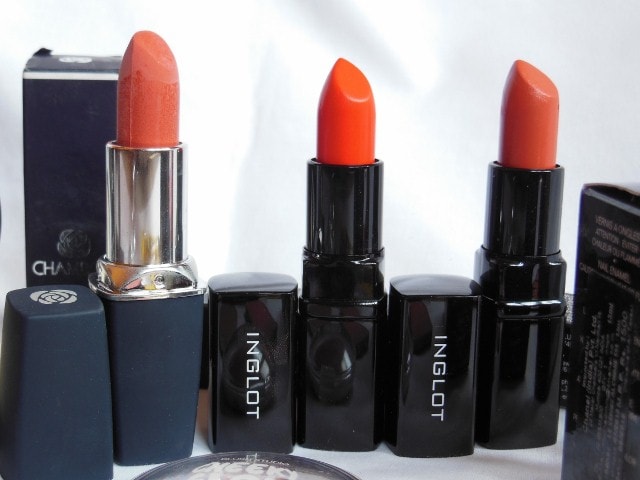 !!SLEEK!!
Sleek Blush By 3 – Lace: Finally got my hands on this super pretty Blush By 3 Palette from SLEEK. It has a beautiful combination of shades all belonging to different color families. I have Pumpkin on my list and then I will be satiated with Sleek Blushes
Sleek Brow Kit- Extra Dark: This brand new Brow kit was a part of the huge Freebie package, Preetha sent me. I had NYX Brow kit with me and thought i didn't need anything else, until i used it!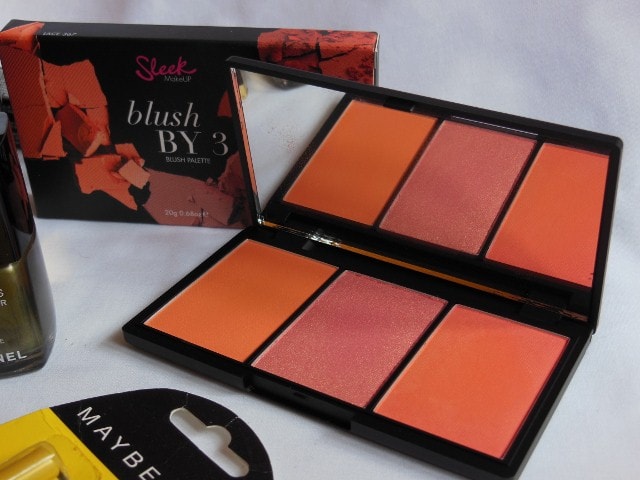 !!The Body Shop !!
The Body Shop Eye Lash Curler: I didn't had any Eye lash curler as I sold mine in my Blog sale, So bought this one to once again give a dramatic curl to lashes.. Flutter .. Flutter!!
The Body Shop Bath Gloves: I regularly use bath lily / loofah to buff dead skin cells and these bath gloves seems to make the job easier.
The Body Shop Cotton Pads: I acquired these specially to wipe off makeup traces from the delicate under eye area. The regular cotton rounds feels a little harsh and may damage the under eye skin.
The Body Shop Kabuki Brush: This is one the sought after Kabuki brushes, which I have been trying to buy since years but every time during the sale season, it goes Out of Stock. Finally the God was on my side and I was able to add it to my Brush collection!
The Body Shop Nail Buffer: Something for my nails too for instant shiny look.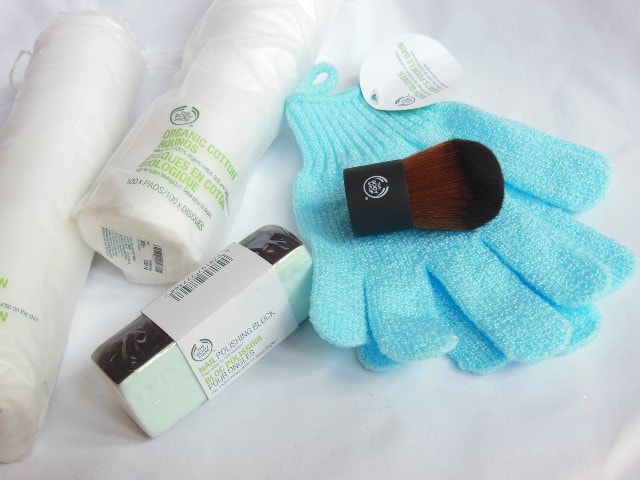 !!Maybelline!!
Maybelline Colossal Kajal (12 Hr): Brand new Kajal at half the price, do you think I still needed any reason to add this to my list
Maybelline Powder Blush- Creamy Cinnamon : This is part of my freebie package, a wearable peachy blush. I like this tiny little pots of Maybelline, do you think I should get the coral one too.. 😉
I am glad that I could finally try these Maybelline products which I couldn't have when they were launched.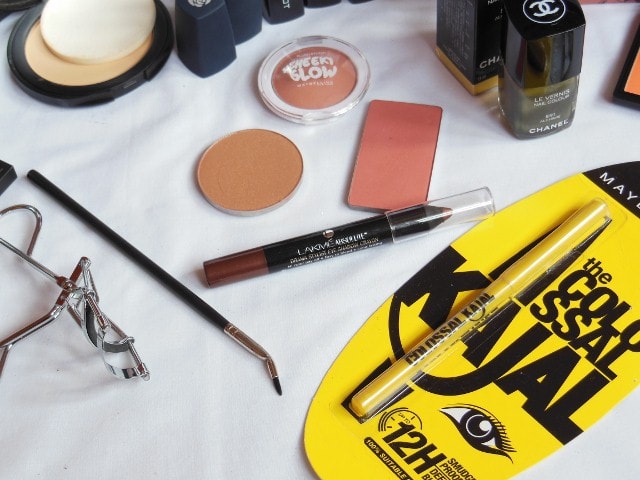 !!Lakme, Chambor, OLAY !!
Lakme Absolute Drama Stylist Eye Shadow Crayon – Bronze: It is gorgeous bronze shade with metallic finish and super smooth texture. The Eye Shadow crayons are best to get eye makeup done with the least effort better than creamy eye shadow in pot as it can be applied directly to the lids
Chambor Powder Matte Lipstick – Orange Falmbe: My lipstick form Chambor which was part of my Freebie package and another bright orange lipstick in my kitty. I cannot have enough of Orange lippies..;)
Olay Total Effects 7-In-1 Anti-Aging Cream Plus Serum Duo: I ran out of all sorts of moisturizers for my dry skin and have been looking for something that could do more than moisturizing and nourishing. For night I am not bothered as I can go for heavier ones but for day creams I required some thing light and hydrating, This Serum duo has received rave reviews so decided to give it a shot. It also has SPF-15 which makes it suitable for day time as well.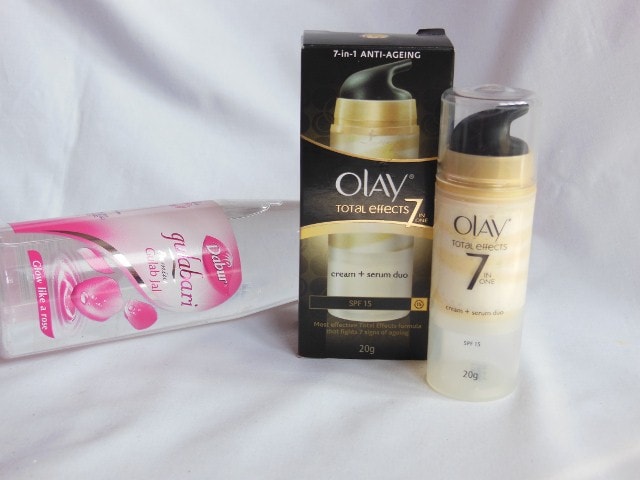 !!Random!!
Flexible Camera Tripod – GorillaPad – I got this form Apoorva. It is an excellent alternative to a full-size tripod a strange-looking but amazingly effective flexible tripod which can support your camera in virtually any position by clinging to available objects such as furniture, tree branches, car wing mirrors and so on. It can also stand on its own legs like a conventional tripod.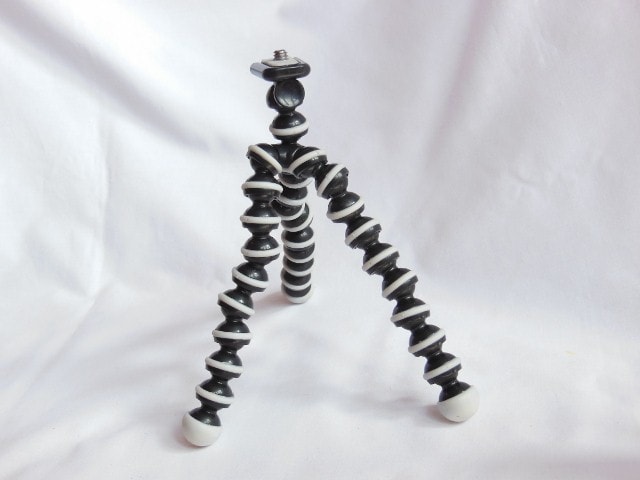 The list is huge.. Now it is needless to say that I have been forced to impose a shopping ban but I am still left with few items on my wishlist. Also the moment I was put on Ban.. MAC hiked the price.. see the irony.. Now I have to sacrifice my much loved MAC lippies as I couldn't have them on old prices.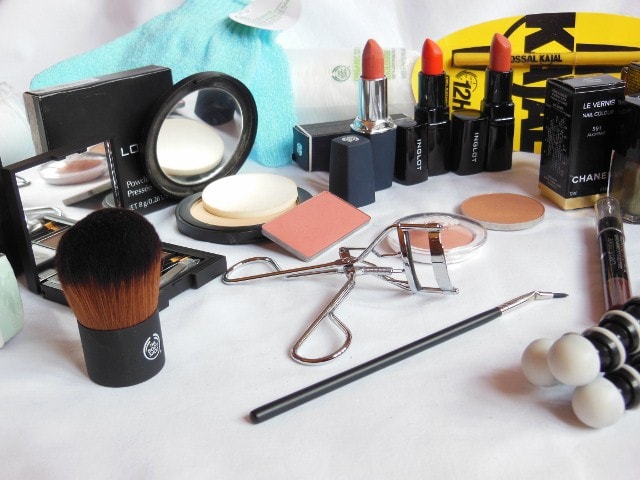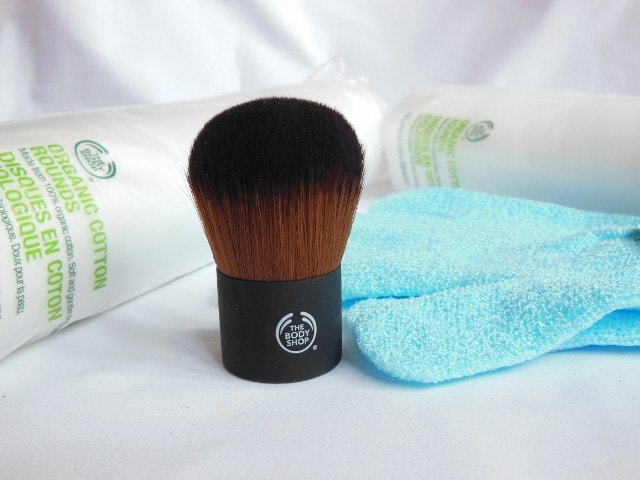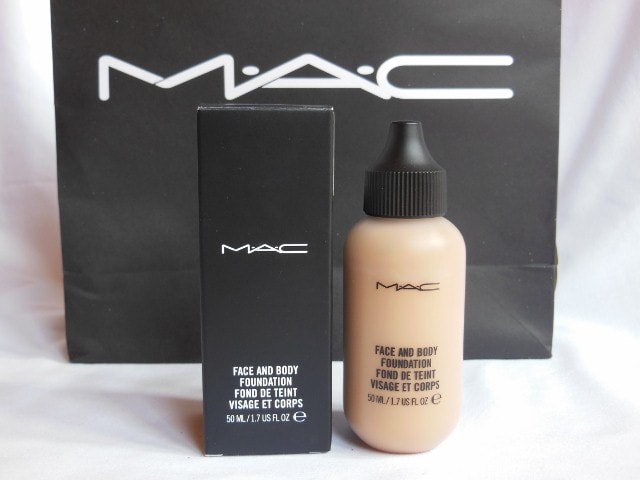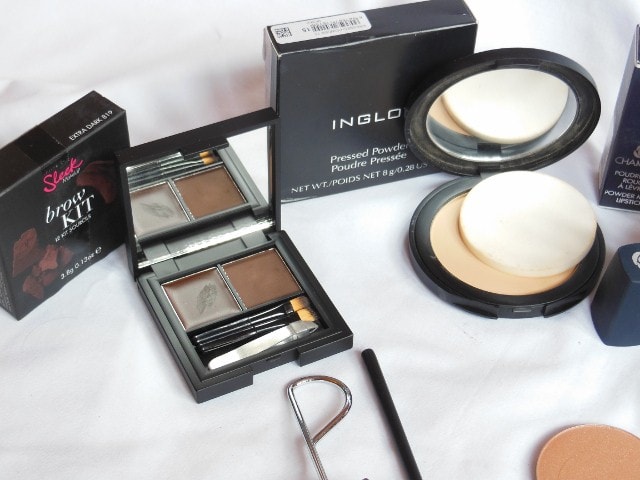 While I was drafting this post, for the first time I felt overwhelmed with my makeup shopping. :D.
Have you been ever been satisfied with your makeup shopping or felt over-whelmed? What all you bought this month?