Favorites of 2013: Skin Care/ Lip Balms
2013 hasn't been a great year for my skin and I ignored it to the max at the end of it. No scrubbing or regular pampering sessions, absolutely nothing actually! Wrinkles have started showing up under the eyes and I could some open pores on the sides of the nose…waahhh!! Still there were few products that kept me going and took care of my skin to the best n spite of my errant skin care schedules.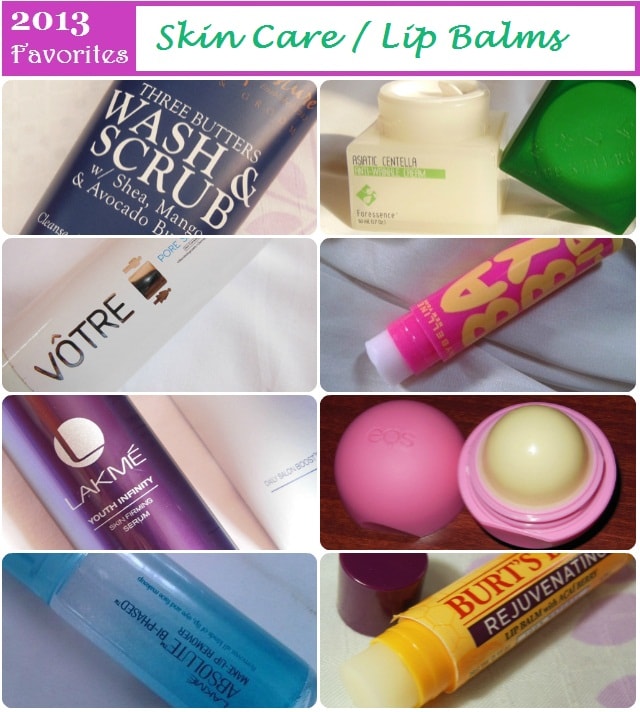 So, listing down my favorite skin care products of 2013.
What were your Favorites Skin Care products of 2013?