Favorites of 2013: Nail Polishess
I am not into doing Nail arts or so but it not that I don't like the trend. I love it but not capable of drawing such interesting patterns on Nails. So, I keep it simple with regular nail paints and mixing the shades with some pop color on single finger nail. :). My favorite is those shimmery nail colors with multi dimensional glitters which I would love to add to my nail polish stash.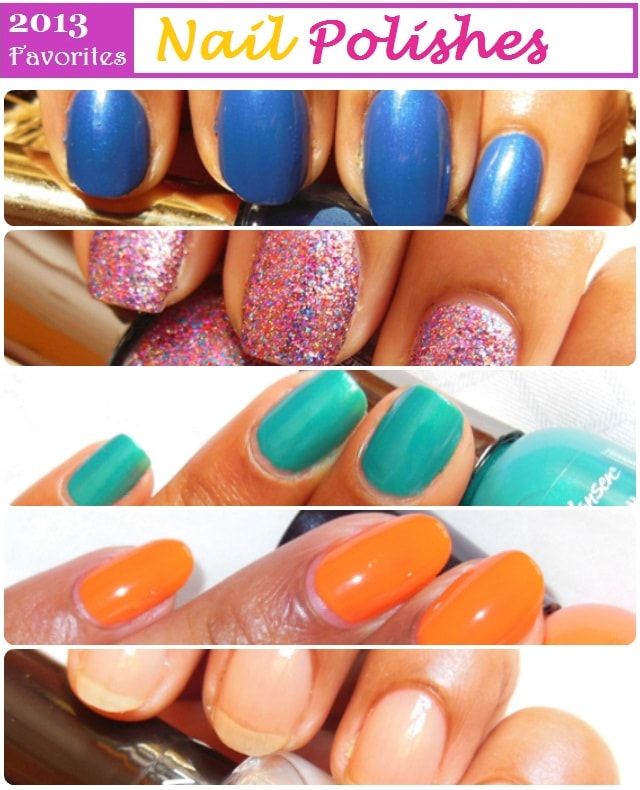 I seldom wear neutral shades both on eye and nails so you wouldn't find any in my favorites list of 2013 🙂
What were your favorite Nail Polishes this year? DO you prefer creamy or shimmery nail polishes?