Favorites of 2013: Makeup Base/ Powder/ Blusher/ Illuminator/ Brushes
I have started with these set of makeup products but loved the way they add definition the face. Firstly, natural pinkish blush then an Illuminator for highlighting the high points of face with the set of brushes which do their job efficiently and enhance the overall look. Yet to learn the contouring technique but I am trying 🙂 . The BB and CC cream have been everywhere and haven't left anyone untouched, excellent for light-medium daily wear coverage and don't have understand all the nuances to choose a shade close to your skin tone unlike foundations 😉 .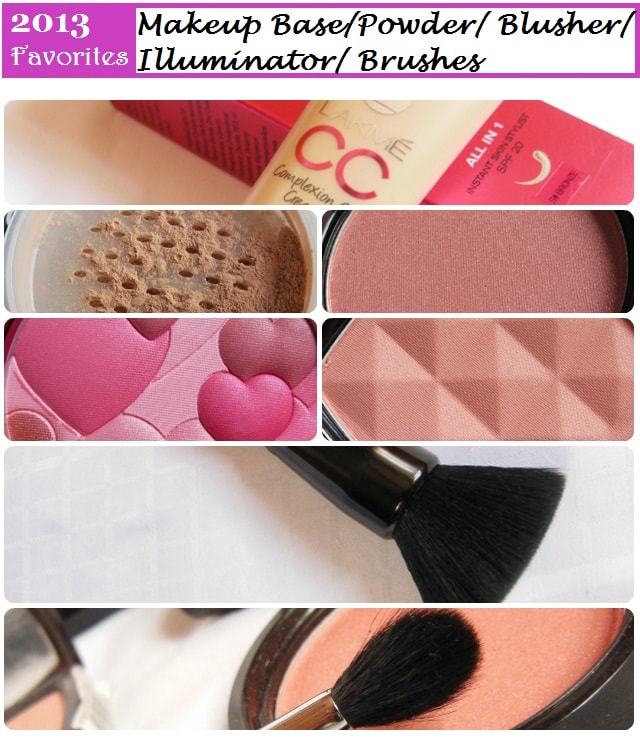 Lakme Instant Skin Stylist CC Cream – Bronze – My dry skin loved this tinted moisturizer which provides light coverage and dewy finish.
NYX Minerals Set It & Don't Fret It Finishing Loose Powder – Medium: Provides sheer coverage and mattifies face without looking powdery
NYX Illuminator Chaotic – Imparts subtle glow to the cheekbones and great to highlight nose bridge
Physician's Formula Happy Booster Blush – Rose : An Eye Candy blush, such a gorgeous packaging which provides a natural rosy pink blushing cheeks
NYX Rouge Powder Blush – Dusty Rose : Matte Rosy-Pink blush with peachy undertones
ELF Studio Powder Brush: A multi-purpose brush which works for stippling foundation, setting loose powder and applying blush as well.
SIGMA E40 Tapered Blending Brush –Does an excellent job at applying highlighter to under eye area, cupid's bow and even contouring cheeks. (Review Coming Up!!)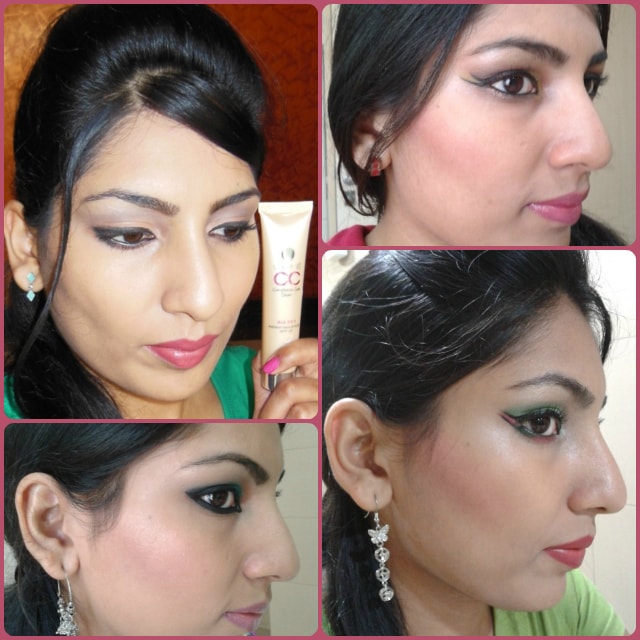 What were your favorite Makeup Base/Powder/Blusher/Illuminator/Brushes in 2013? Do you contour/highlight your face?