Favorites of 2013: Lipsticks/ Lip Creams/ Lip Liners/ Lip Glosses
This year was full of fun and pop shades for me ranging from Bold reds, hot pinks and Candy Oranges, I painted my lips with all sorts of bright shades I came across. Some shades which were too pale for my skin worked great as a top coat over Matte , bright lipsticks, a total win-win situation! 🙂 . It's been not an easy task to pick out favorites from the lot but after a lot of scrutiny here is the list.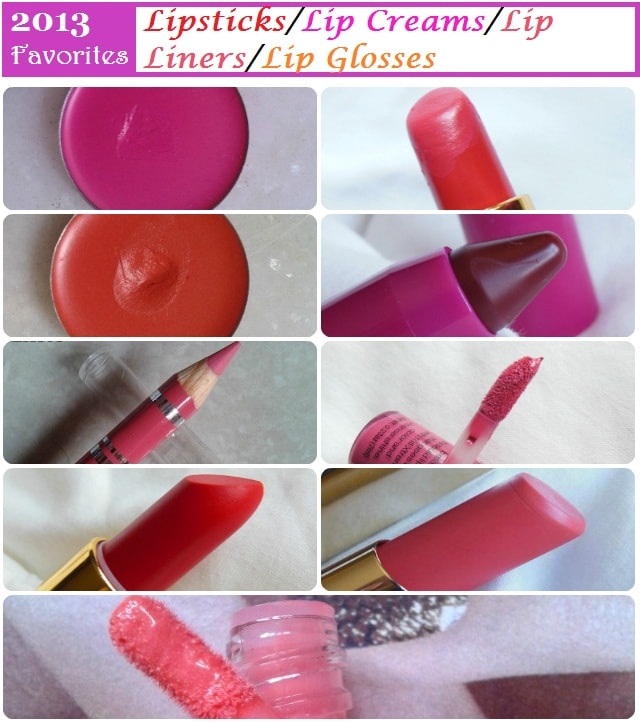 INGLOT Lipstick Refill #53 – Loud Hot pink Blue based bright fuchsia pink shade in cool undertones
INGLOT Lipstick Refill #19 – Cool-toned bright orange lipstick in semi-matte finish.
Diana of London Lip Liner – Rose Blush: Soft Baby Pink shade works great as a base for Neon Pink
Revlon Super Lustorus Lipstick – Really Red: Warm orangey-red lipstick  in matte finish
Revlon Super Lustorus Lipstick – Love That Pink: medium bright red based pink with coral undertones.
Revlon Just Bitten Kissable Balm Stain –Smitten: Medium berry pink lip color which lasts whole day
NYX Xtreme Lip Cream – Pinky Nude: Medium-pink with cool undertones, on the borders of neon-pink.
L'Oreal Color Riche Caressee Lipstick – Sunset Angora: Fantastic lip color used a top coat for juicy lips
Revlon Colorburst Lip Gloss – Papaya : Beautiful lovely coral shade with barely visible shimmers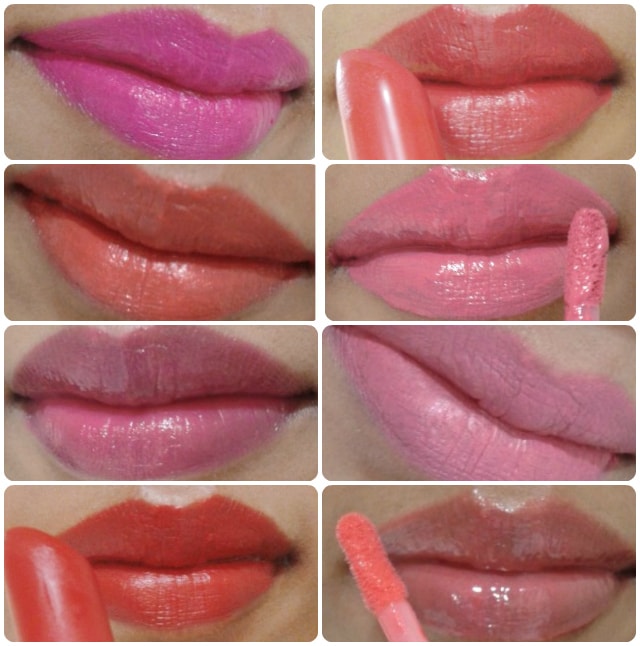 Don't Miss to Checkout:
What were your favorite Lipsticks/Lip Creams/Lip Liners/Lip Glosses this year ? Did you tried bold shades or played safe 😉 ?