Favorites of 2013 – Eye Makeup Looks
When I compare my pictures from the beginning of 2013 and now, I see two stark differences both good and bad. The Bad part is my weight.. yeah my face look so fuller now .. 😛 ..have to loose so much 🙁 and good one is the definitely the Makeup skills 🙂 . I have learnt a lot about makeup application and there hell lot of scope still there, so I am donning the hat of "Makeup Learning's" in 2014 as well.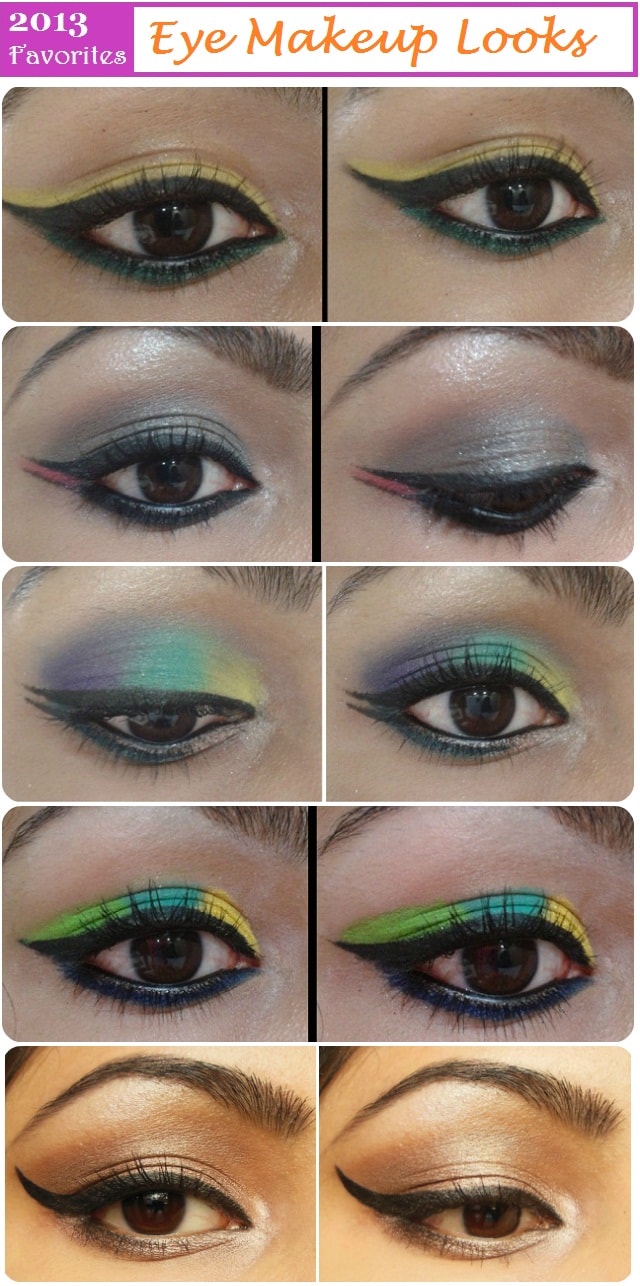 I have been crazily doing eye makeups and tried so many possible combinations of eye shadow colors and eye liner styles. The inspirational one's being my favorite as I have a standard to compare and rate myself and see the scope of improvement.
So, here is the compilation of few of my favorite Eye Makeup looks of 2013.
While compiling this list of my favorite looks I stumbled over so many that I disliked completely. Do you want me to come up with a post on "Worst Makeup Looks 2013" .. 😛 😛 …!!
Which was your favorite eye makeup you did last year? Do you like any of these?