Favorite Eye Makeup: Bright Orange Eyes
I know I have been missing out on Monthly Makeup Favorites series and that too because I have not been experimenting much with makeup. I will surely do the post once I start with new stuff in my makeup bag :). Today, I am going to talk about my favorite Eye Makeup look of the month.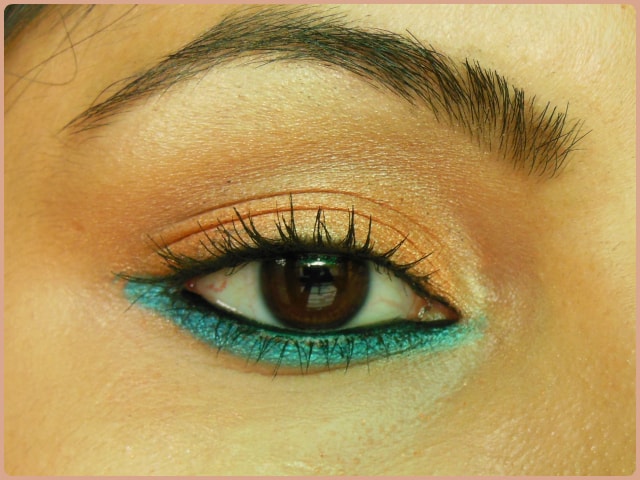 I like to experiment my eye makeup and try to do something different everyday. Though not the full fledged eye shadow looks that you will usually find on the blog but slightly understated eyes with a little bit of color, Kohl and black eye liner.
But, ever since this Colorbar Shimmer Brick in Coral HInt has made an entry in my makeup bag, I am guilty of repeating this look 2-3 times a week since last month.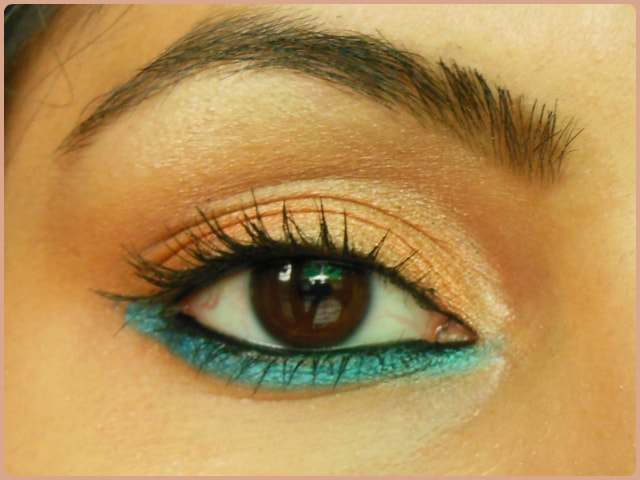 Little variation that I do to make it wearable in office:
Don't pack so much color on eyes, just a wash of orange on lids
Using a smudge tip brush for application so the color applies only close to lash line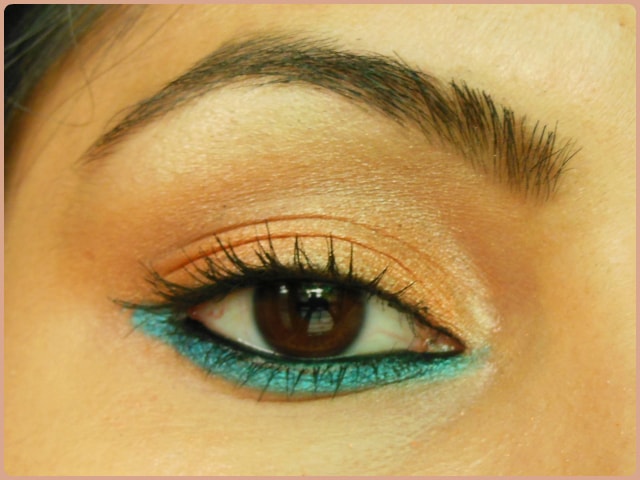 I do the inverted version of the look for the rest of the days i.e. Liner on upper line and a bright shimmery shade on lower lash line. ( Will share with you later.. right now I don't any pictures with that .. 🙁 )
Which is you favorite Eye Makeup this month? Do you like to experiment with your eyes?