Fascinating Fragrant Haul: Gia Bath and Body Works
Sometimes it is worth waiting for the right time when your patience pays off and that holds true in my case. I waited for almost 2 months to save for this haul all thanks to going on shopping spree at the start of the month. 😛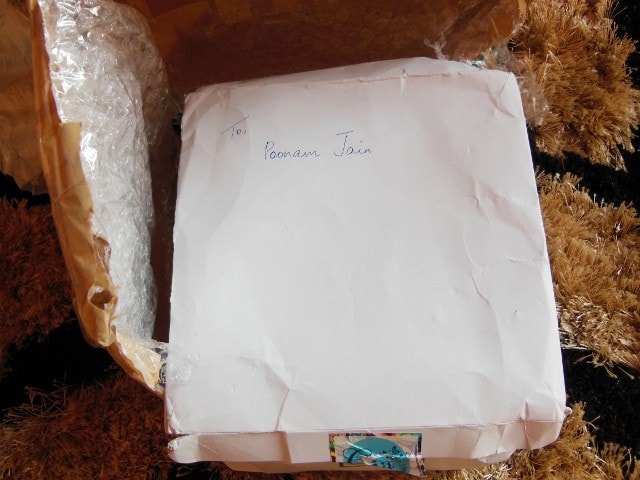 I have read a lot about Gia Bath & Body Works stuff , handcrafted love with natural essence, free from cheap and all other unwanted chemicals like Parabens, sulphates.  Gayatri is the girl behind this brand who works tirelessly and comes up with intoxicating fragrant products and not to the mention the pretty looking bathing soaps.
She was offering a huge discount on a few from her collection on her daughter's birthday and this was the moment I lost all of the said self-control and ordered some of my coveted stuff. She packed the goodies nicely, the box wasn't sturdy but I am happy that all of my stuff arrived safely.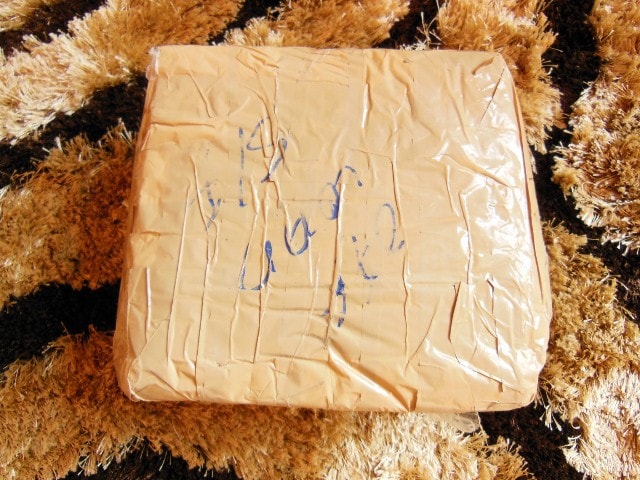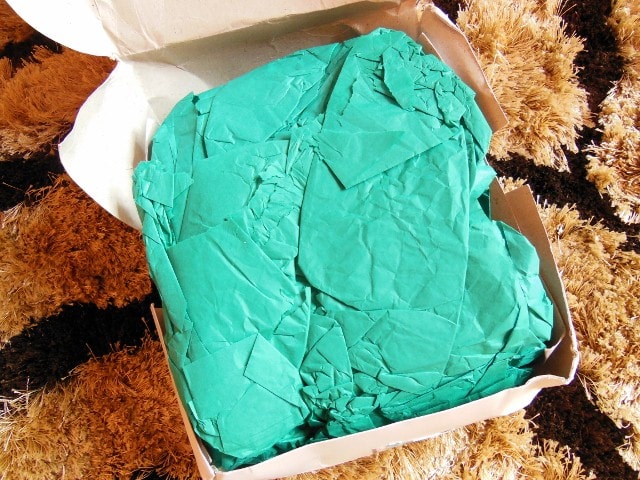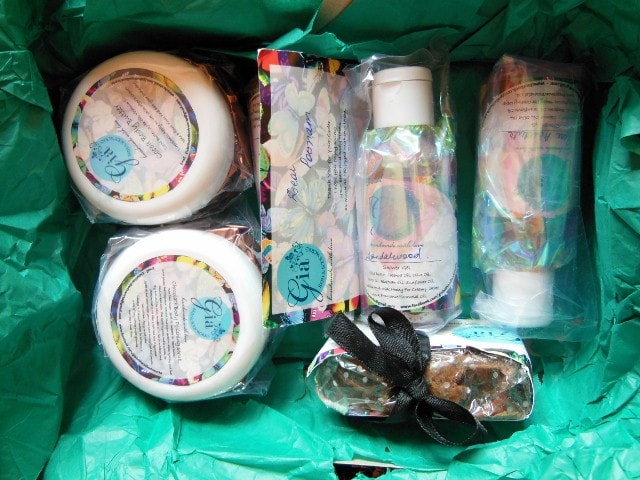 I love finding The Love notes..that's one thing I like about handmade products 🙂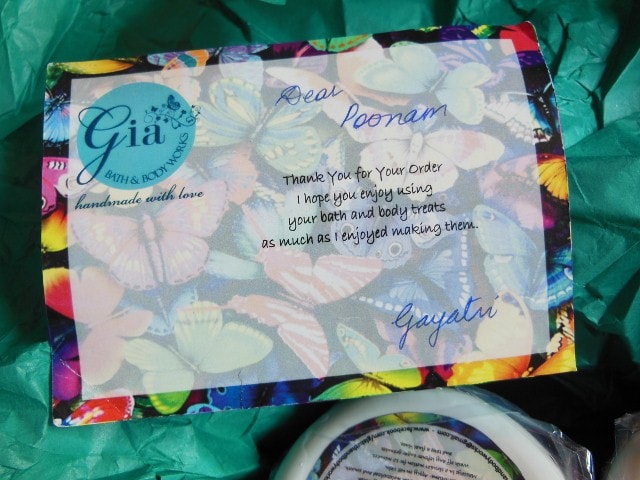 I ordered the Chocolate box which includes a Chocolate Body scrub, Body Butter and a bathing soap.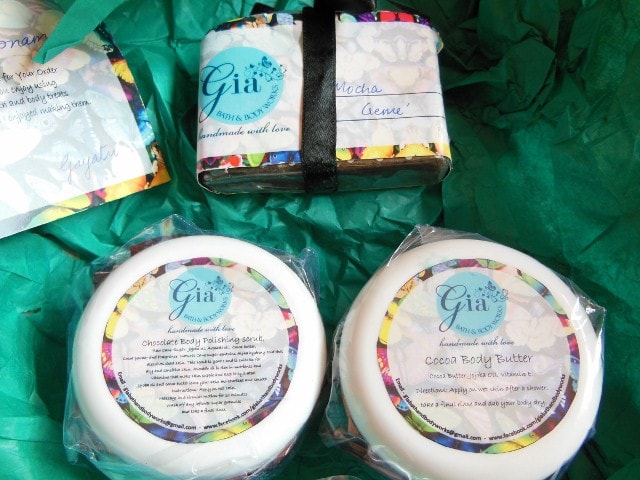 And three shower gels in amazing fragarnces… 🙂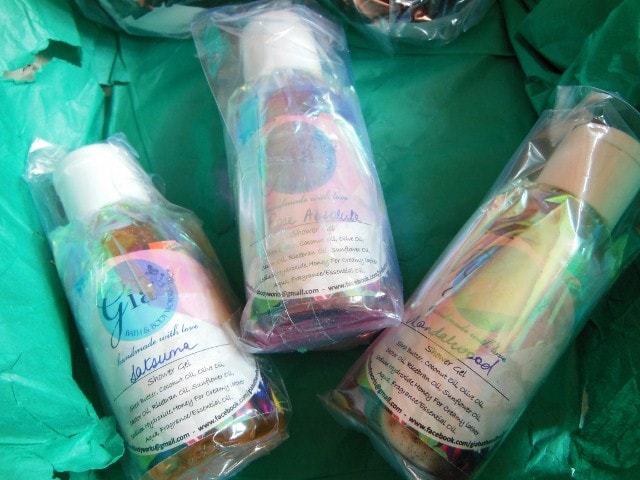 I really liked, how safely she packed every item with zip locks and an additional safety at the opening, sealing them with papers on top.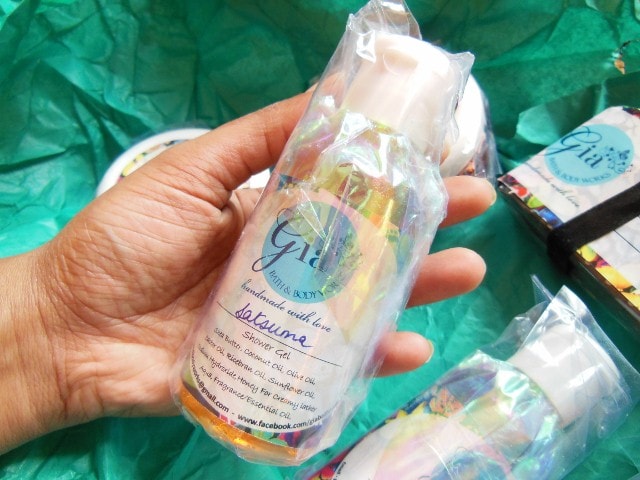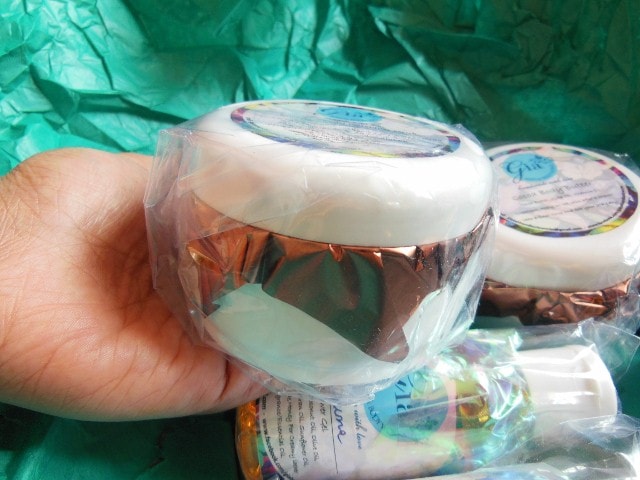 Before these, I was lusting for Bath & Body Works and The Body Shop products but now I think I found a better substitute with more natural ingredients and mesmerizing scents. If you adore fragrance (I believe everybody do.. 😛 )… you must gotta try these and I bet you will surely be impressed.. 🙂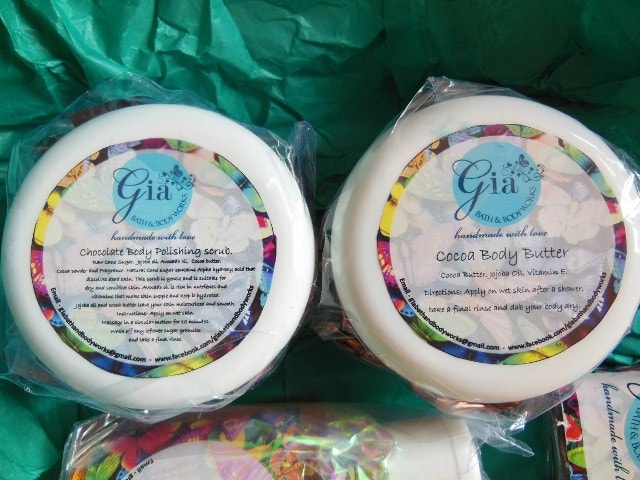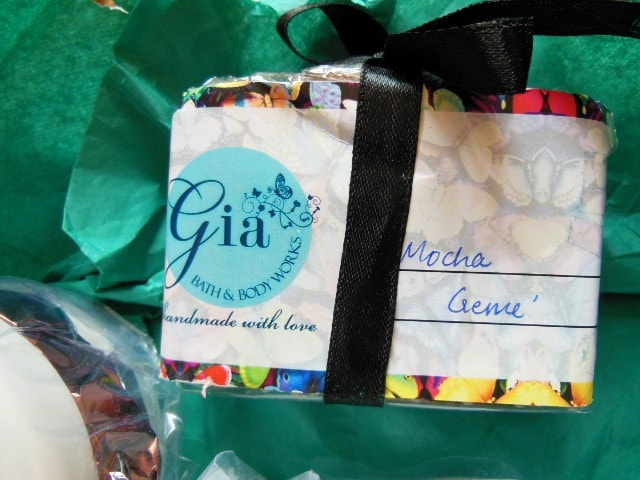 The beauty of handmade products can never be felt in factory made stuff.. and the best part is I managed to grab these at once in a life time offer.. 😉
Smellsss Heavenlyy!! 🙂
Have you tried Gia Bath and Body Products? Do you prefer handmade over factory made products?