Faces Canada Nail Enamel Shanghai Shimmer Review
Hello,
Today I am going to review nail enamel from Faces Canada Nail Enamel range "Shanghai Shimmer". Its interesting name compelled me to get this before any other shade.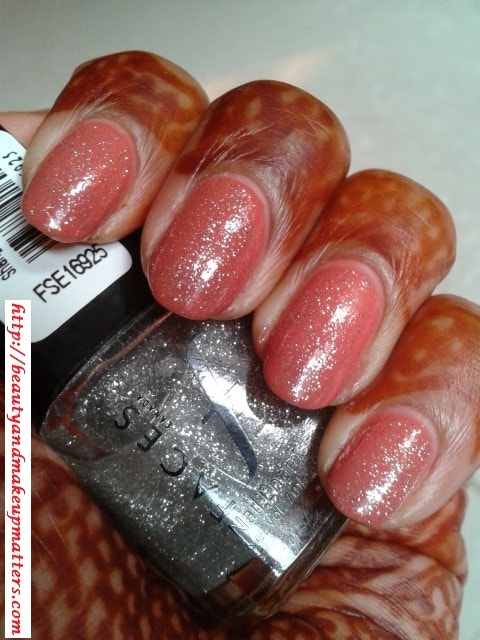 Product Claims:
Faces Nail Enamel is a long lasting and chip resistant nail polish.
It comes in a high shine finish formula that applies smoothly and lasts longer.
Trendy colors brighten up your mood and keep up with the fashion mania.
Flat brush delivers shiny smooth color for a streak free professional finish.
Direction for Use:-Shake well. Apply two coats.
Price:- Rs.99 for 7ml. Also available in 12 ml bottles
Shelf Life:-  24 months from the Mfg date.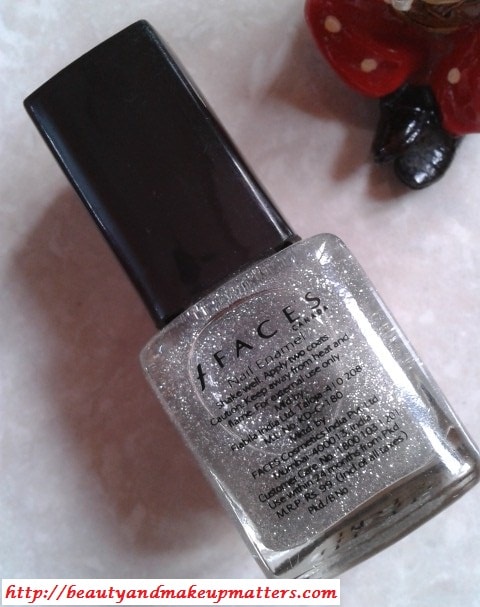 My experience with Faces Canada Nail Enamel Shanghai Shimmer:-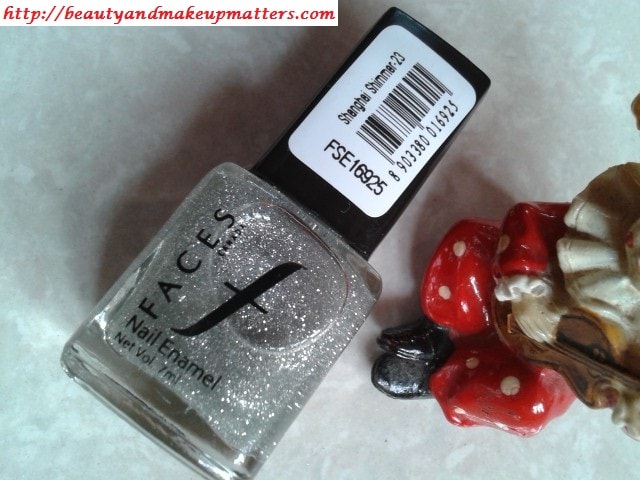 Shanghai Shimmer is clear nail paint with silver shimmers which makes it beautiful glittery silver nail paint.
It can be used as a regular nail color or as a top coat as it doesn't play around with the color of underlying nail paint
The shimmers are densely packed but I hade to go for at least 3 coats to get good amount of shimmers on nails when worn alone. As a top coat 1-2 coats will suffice
The applicator brush is very small but it does a decent job at giving streak-free application.
Like all others glittery nail enamels, this one too is a bit difficult to remove compared to regular ones.
Don't Miss to Checkout:
Here I have applied it over Lotus Herbals Color Dew Nail Enamel in Peach Perfect.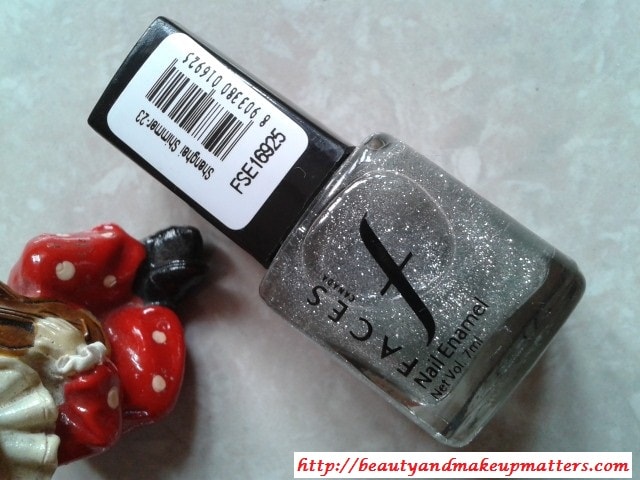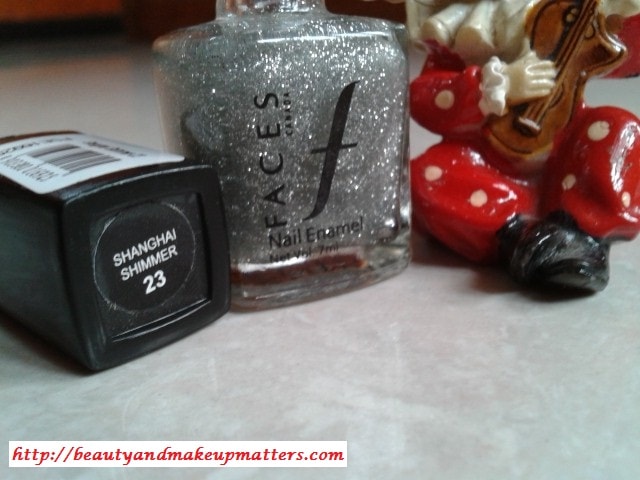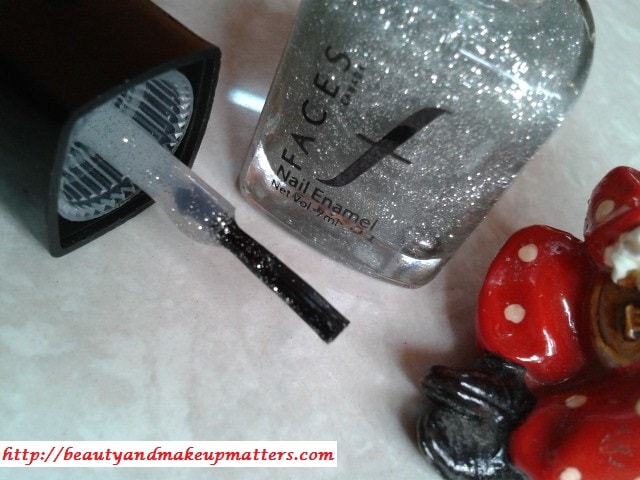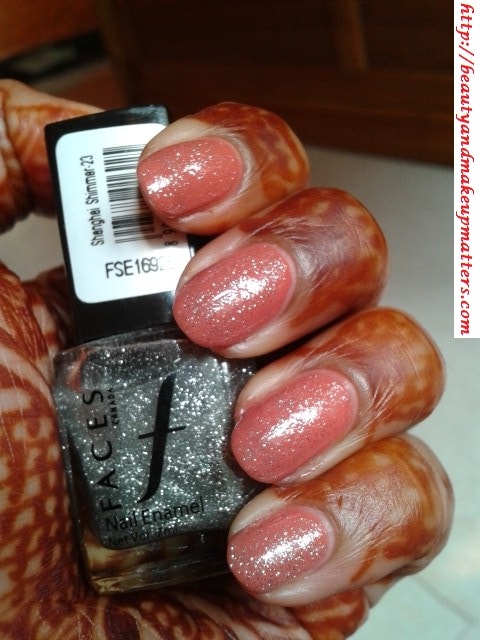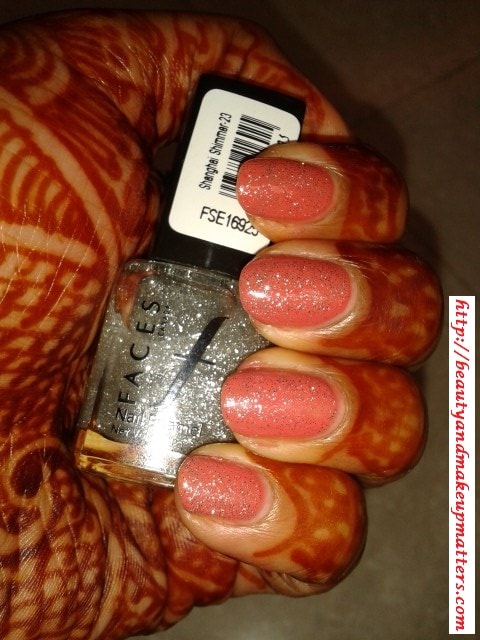 Rating:- 3.5/5
Have you tried Faces Canada Nail Enamel Shanghai Shimmer? Which is your favorite Shimmery Silver Nail Enamel?