Faces Canada Long Wear Eye Pencil – Turquoise Blue Review
I am feeling content and happy after completed my Faces Colored Liners Collection and I can proudly say that own all the shades of Faces Canada Long Wear Eye Pencils. As soon as I got to know about price hike of these beauties from Faces, I instantly ordered remaining shades online where they were still available at old prices. I am not much interested in Black Sparkle so leaving that out of my vanity.(Saved few bucks to shop more :))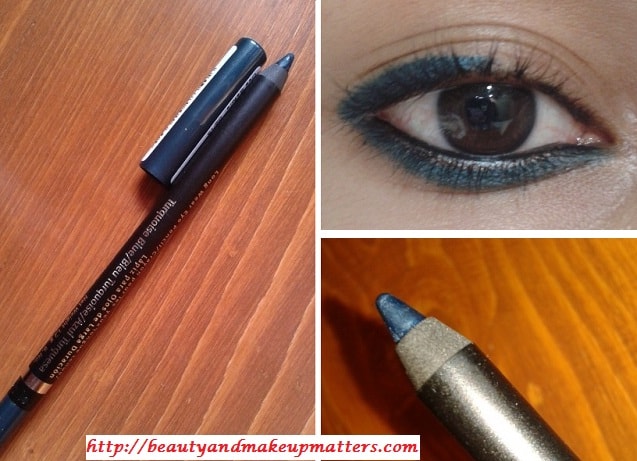 Product Claims:
Soft, gentle pencils in a rainbow of shades.
Use them to enhance your natural eye color for dramatic effect or give you that bright-eyed glow.
Gentle and safe for sensitive eyes.
Price:- Rs.249 for 1.15gm (now Rs.349)
Shelf Life:- 30 months from the Mfg date.
Available in 11 shades:-
Forest Green
Gray
Turquoise Blue
Sparkle Black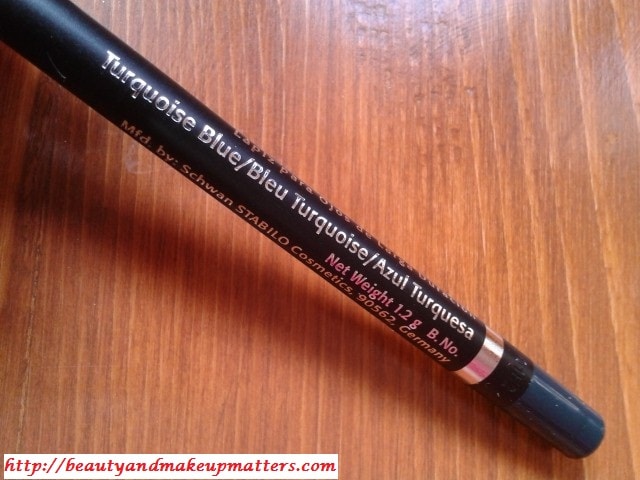 My experience with Faces Canada Long Wear Eye Pencil – Turquoise Blue:-
Turquoise Blue is an immensely beautiful metallic teal blue eye liner with smooth shimmers.
I also have Faces Eye Pencil in Navy Blue which is a royal blue shade in matte finish but Turquoise Blue is a dark greenish blue shade with sparsely populated fine silver shimmers which gives a lovely metallic sheen to the eyes.
It comes in a sharpenable Pencil form with a coloured cap and pencil bottom for quick identification of the pencil.
The formula is creamier than ever before and it slips like butter on lids. The pigmentation is as great as rest of the liners, giving an intense wash of colour in single swipe.
Though it is creamy but given few seconds to settle it sets to a water-proof and smudge-proof finish and lasts whole day on me.
Turquoise Blue makes a lovely winter eye liner shade that brightens up the face.  And if you are not much into makeup and live up only on eye liners than you must have these coloured eye pencils from Faces in your possession.
Due to their rich creamy formula they tend to finish up fast and can give at max 3 application once sharpened and also these are prone to breakage due to soft texture but I love these eye pencils to the core.
The only bad thing, I feel is that Faces have hiked the prices of these to die for eye liners. But considering the pigmentation, texture longetivity and drool worthy shades, I will still recommend these.
Don't Miss to Checkout:
EOTD:-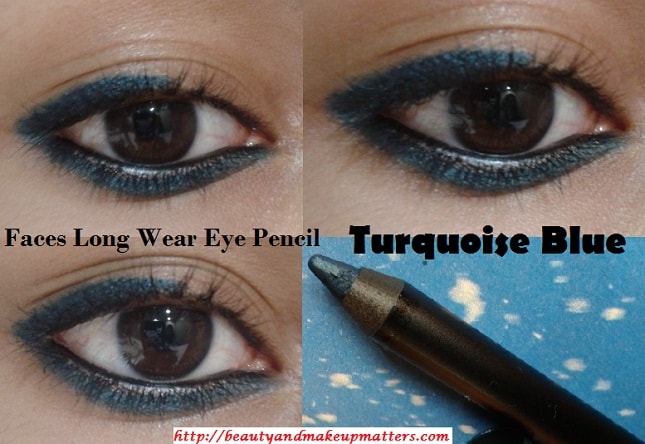 Rating:- 4.8/5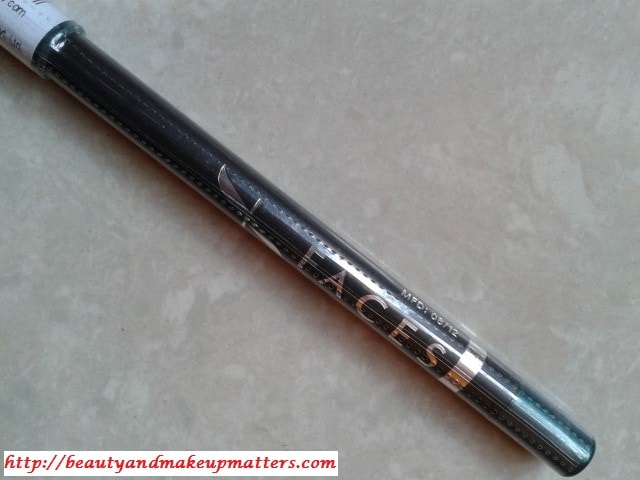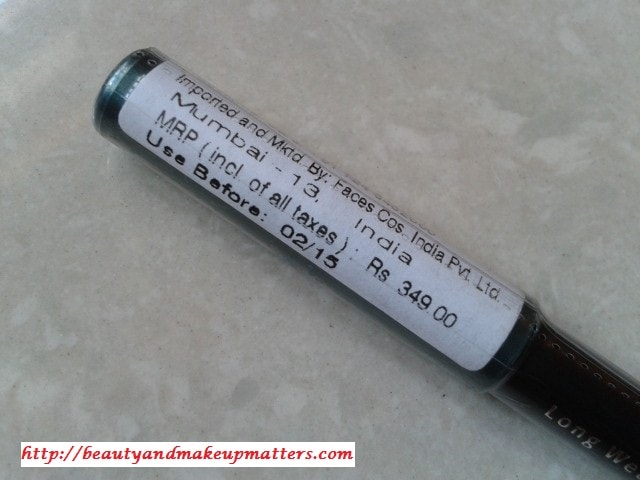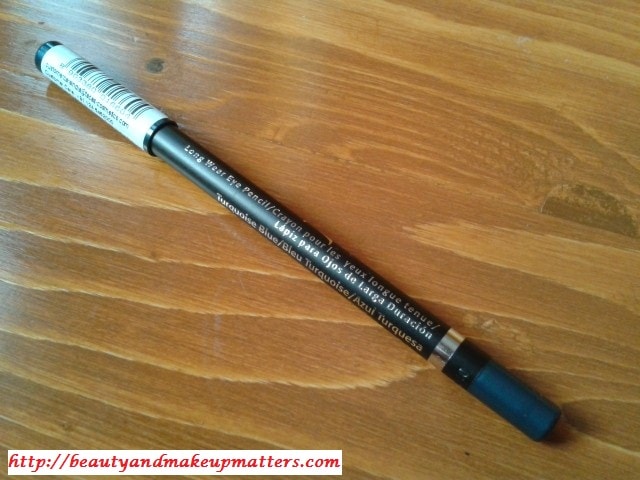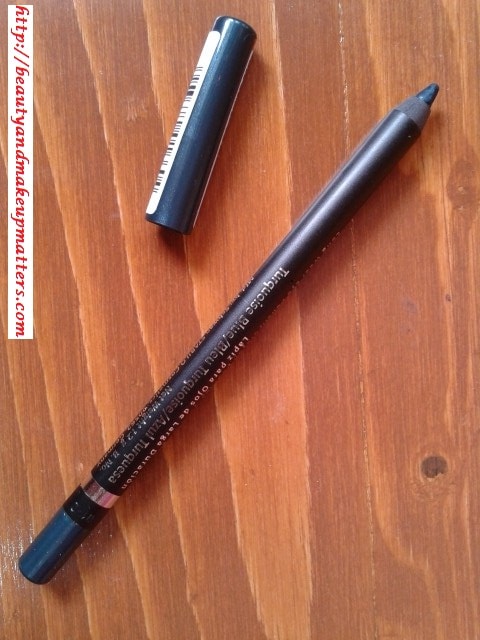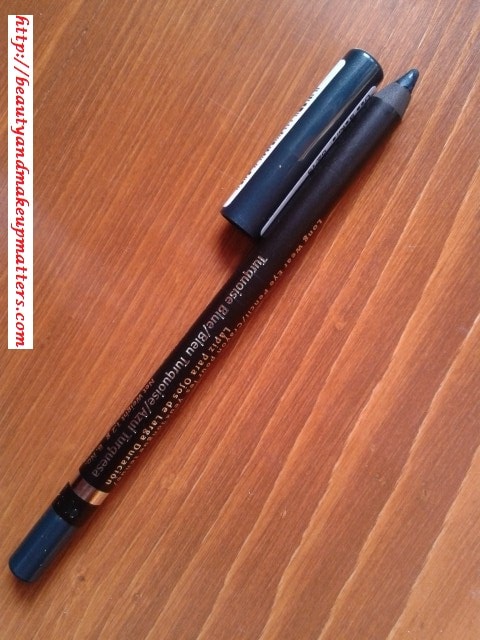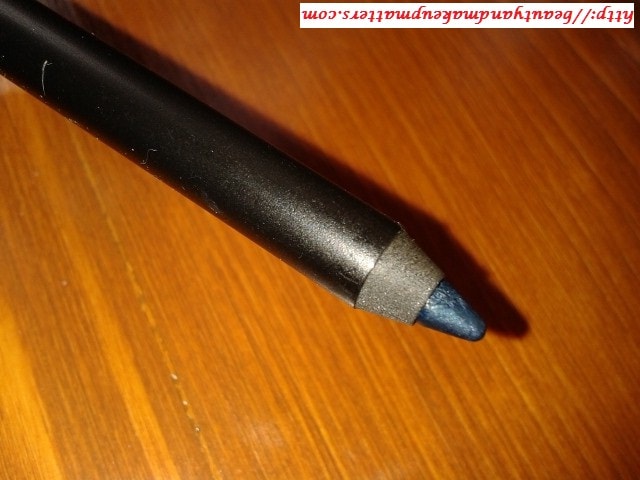 Have you tried Faces Canada Long Wear Eye Pencil Turquoise Blue? Which is your favourite brand for Coloured Eye Pencils?