Faces Canada Long Wear Eye Pencil – Purple Review
Today I am going to review another beautiful shade from my Faces Canada Long Wear Eye Pencils.  I have already reviewed Faces Canada Long Wear Eye Pencil- Aqua and Faces Canada Long Wear Eye Pencil – Gray  I have fallen in love with these pencils since then and hoarding on the beautiful shades available in the range.
I have been looking for a Purple Eyeliner to match with few of my new outfits. I bought Bojouris Kohl & Contour in Prune Morderne which is a warm purple shade. But being a Kohl it smudges easily and also starts fading after 3-4 hours of application As, I already own few Faces Eye Pencils and was completely satisfied and happy with their performance and long staying power so I choose Faces Canada Long Wear Eye Pencil – Purple as my next purchase.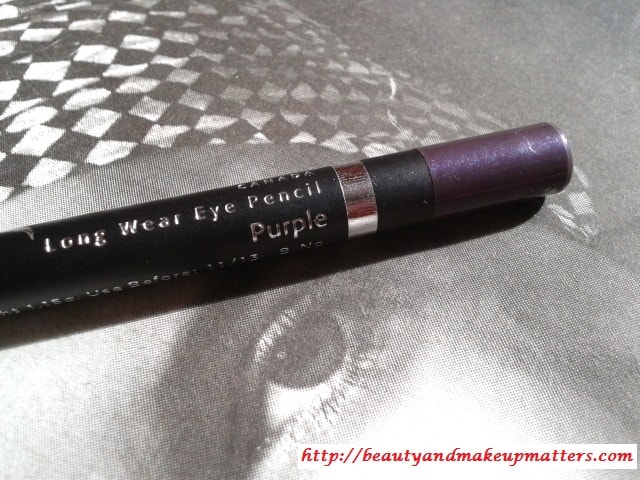 Product Claims:
Soft, gentle pencils in a rainbow of shades.
Use them to enhance your natural eye color for dramatic effect or give you that bright-eyed glow.
Gentle and safe for sensitive eyes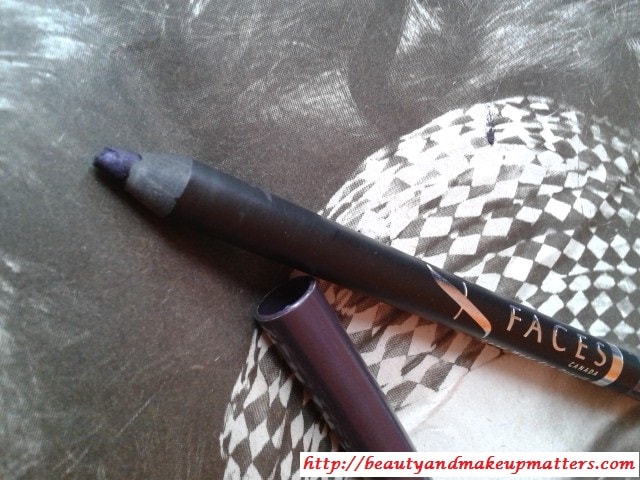 Price:- Rs.249 for 1.15gm
Shelf Life:- 30 months from the Mfg date.
Available in 11 exciting shades:-
Purple
Forest Green
Metal Brown
Solid Brown
Turquoise Blue
Solid Black
Sparkle Black
Dark Green
Navy Blue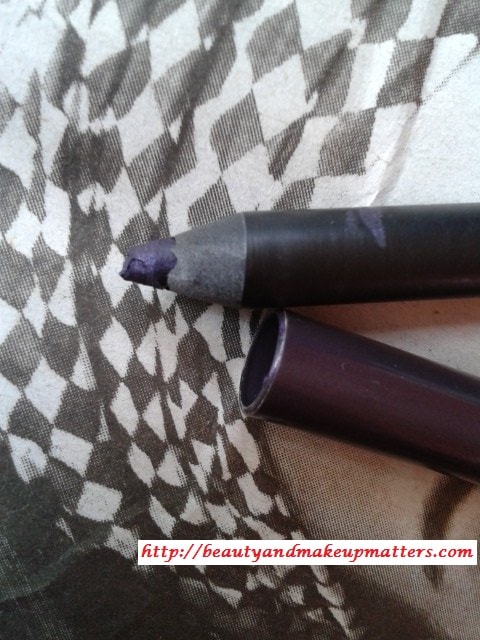 What I liked about Faces Canada Long Wear Eye Pencil – Purple:-
It is a purple colored pencil with Blue and purple shimmers. The shimmers are fine and are barely visible on the eyes but give a subtle sheen to the liner. The shimmers doest spread even after full day wear. It comes off as a true purple shade which doesn't look Brown or Black unlike regular purple liners.
Amazing color-pay off. One stroke of the pencil is enough to get the color on the lids.
Soft and creamy texture which glides easily on the lids.
Once set, it sets for the day. Does smudge or smear through out the day
Stays for 6-7 hours easily on the lids with minimum or no fading.
Can be applied to the lower lash line without fearing about smudging and smearing.
Comes off easily with a creamy cleanser
The cap and the base of the pencil are in the same color as the shade of the pencil. This makes the pencil easy to locate.
Reasonably priced
Lots of beautiful shades are available in Faces Canada Long Wear Eye Pencil range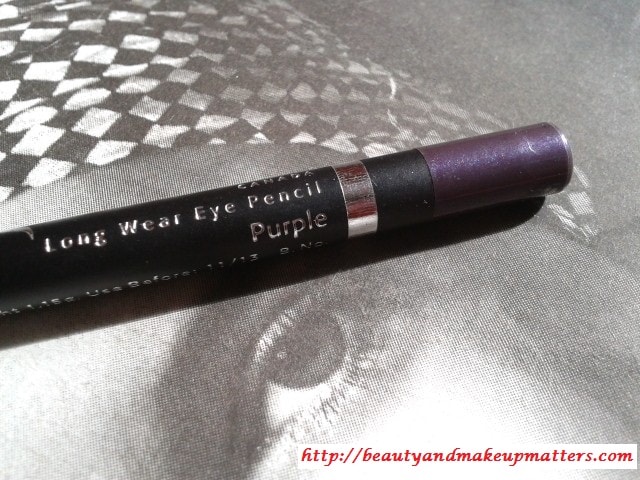 Swatches:-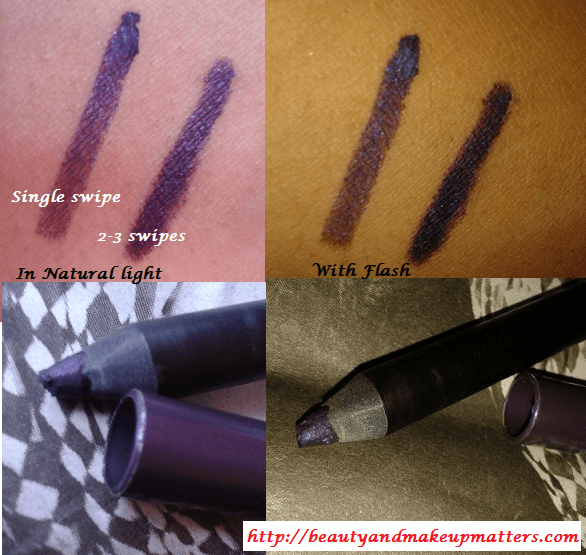 EOTD:-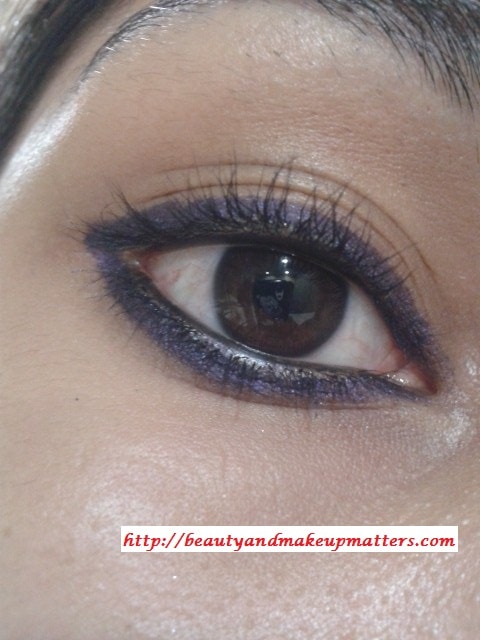 What I disliked about Faces Canada Long Wear Eye Pencil – Purple:-
No cons other than that it is a sharpenable pencil which may leads to product wastages due to sharpening. But if a cosmetic sharpener is used, the wastage can be reduced. Als , I haven't face any tip or lid breaking issue with faces Pencils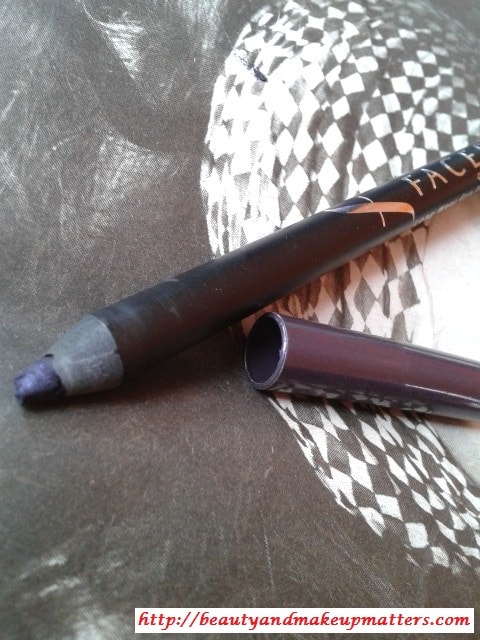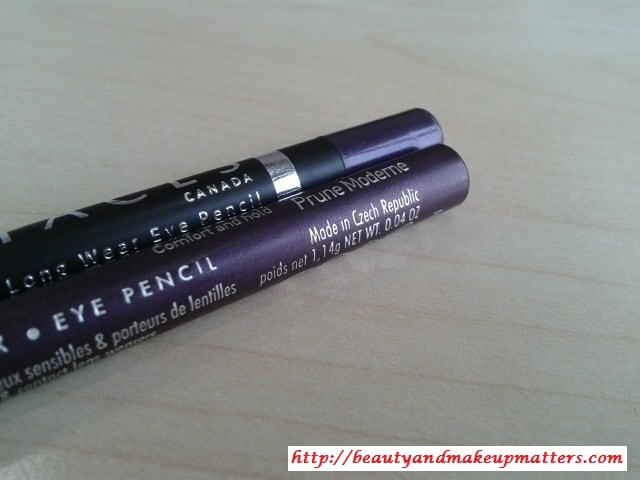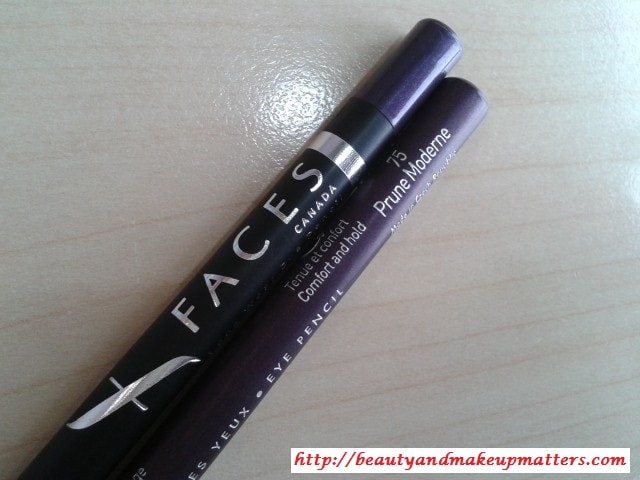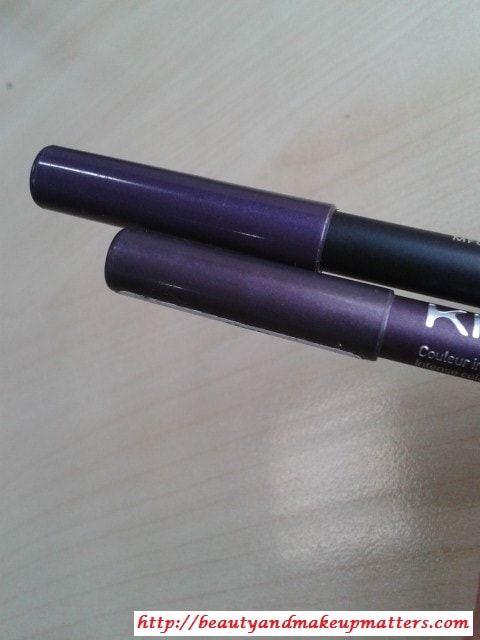 Recommendation:-  Faces Canada Long Wear Eye Pencil – Purple is a beautiful wearable purple shade with finely milled shimmers which can be worn both during day or evening. The soft creamy texture make the liner gets applied to the lids gently without any tugging or pulling and stays pretty long without any smudging.

I completely love these eye pencils. I already own 5 of these and Ye Dil Maange More!!! 😀 I would love to own all the shades of the Faces Canada Long Wear Eye Pencil. Will Review the remaining shades soon!! Stay Tuned!!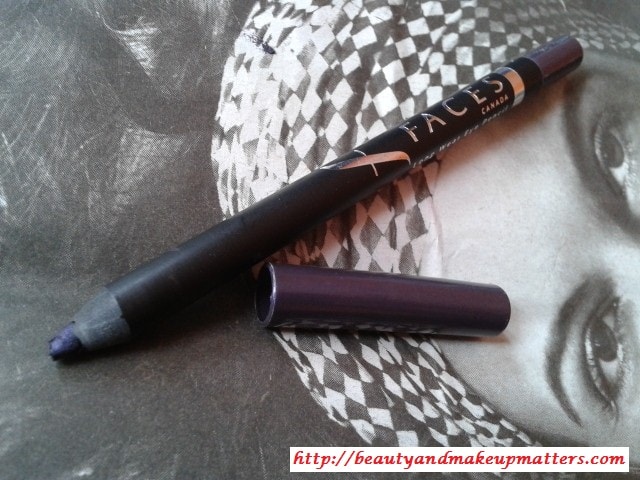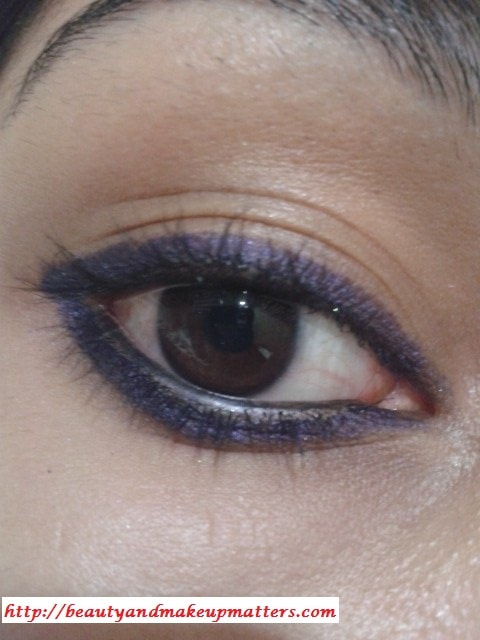 Rating:- 4.8/5
Have you tried Faces Canada Long Wear Eye Pencil – Purple? Which is your favorite Purple Eyeliner?