Faces Canada Long Wear Eye Pencil – Metal Brown Review, Swatches, EOTD
I was thrilled to see the brown liner Lakme Nine To Five Intense Shine Eye Liner in Brown at Lakme counter and bought it without any second thought. I was eagerly waiting to reach home and try it on my eyes but I feel Brown is a very tricky color when it comes to eye liners. The Lakme liner was an utter disappointment as it barely showed up on my eyes. It also made me look pale and sick. I was still hunting to find a good brown eye liner and this is when I saw this Faces Canada Long Wear Eye Pencil-Metal Brown shade.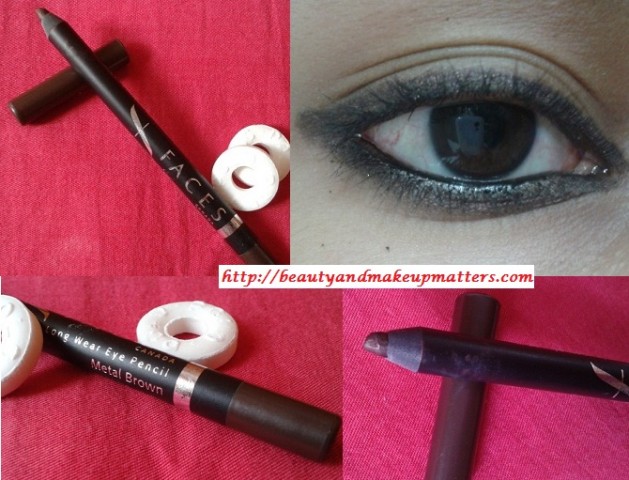 Product Claims:
Soft, gentle pencils in a rainbow of shades.
Use them to enhance your natural eye color for dramatic effect or give you that bright-eyed glow.
Gentle and safe for sensitive eyes.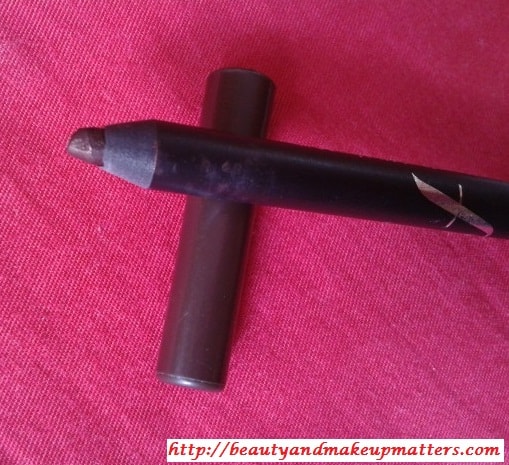 Price:- Rs.249 for 1.15gm
Shelf Life:- 30 months from the Mfg date.
Available in 11 shades:-
Forest Green
Metal Brown
Solid Brown
Turquoise Blue
Solid Black
Sparkle Black
Dark Green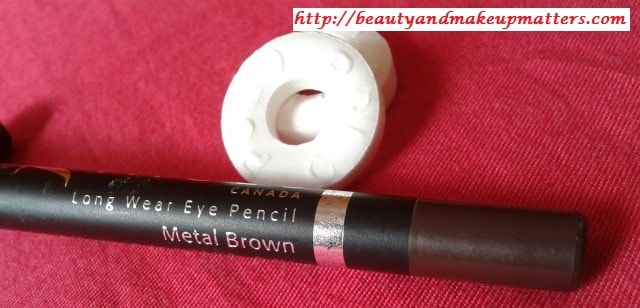 My experience with Faces Canada Long Wear Eye Pencil-Metal Brown:-
It is a dark woody brown shade with fine specks of golden, bronze shimmers which gives a glistening effect to the eyes. I was pleased to see the great color pay off of the liner. It comes up really well on my eyes and the fine shimmer particles add the oomph factor to the shade which made it look just beautiful.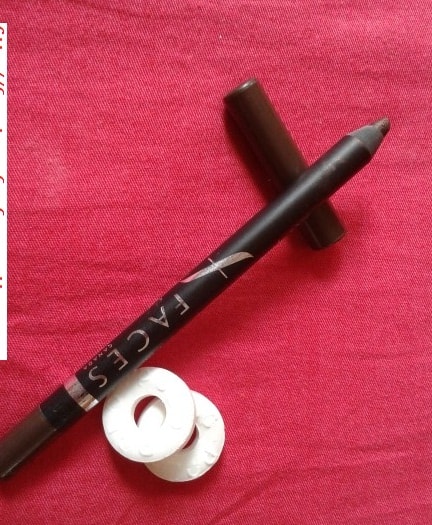 Like all other Faces Liners, It is creamy and soft, glides effortlessly over eyes, stays whole day with hardly any smearing or fading.
Swatch:-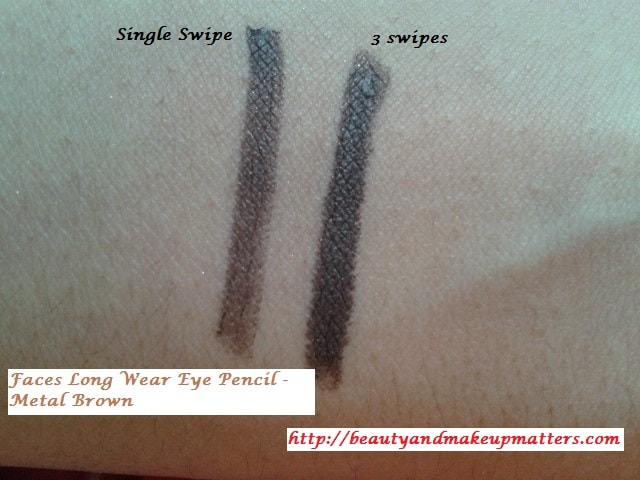 With Flash:-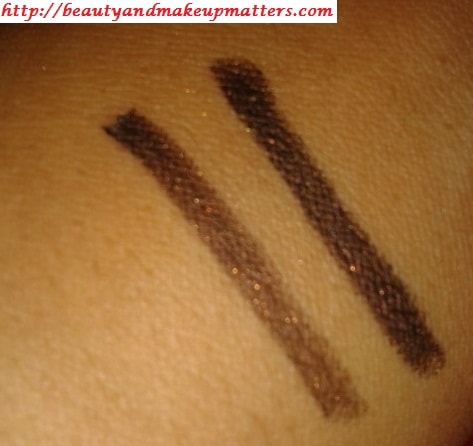 The shimmers stays put with the liner and doesn't move all round the eyes. The subtle shimmers in the liner make it suitable to be worn during day and night.
EOTD:-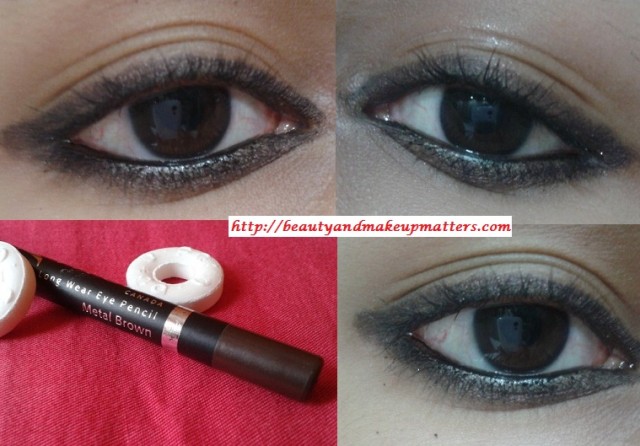 Recommendation:- Faces Canada Long Wear Eye Pencil-Metal Brown is pretty deep dark shimmery brown liner which gives a metallic finish to eyes. I am yet to try brown eye liner from other brands but as of now, I completely love the way it looks on my eyes.

It is my favorite brown eye liner. Highly recommended!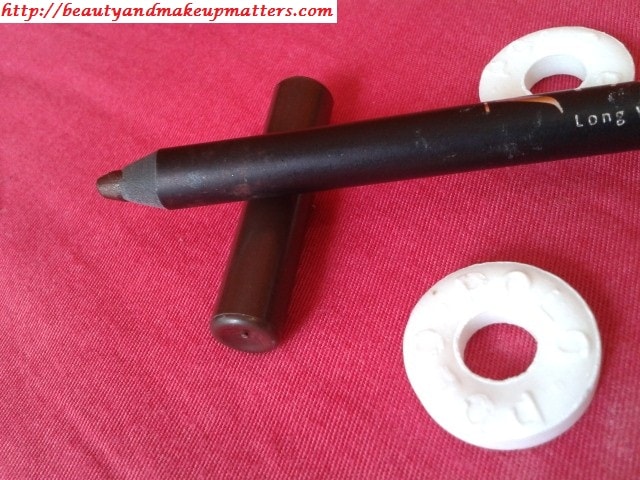 Rating:- 4.5/5
Have you tried Faces Canada Long Wear Eye Pencil-Metal Brown? Which is your favorite brown liner?