Faces Canada Long Wear Eye Pencil – Gray Review, Swatches, EOTD
Lately, I have been using lots of colored Eye pencils ranging from Green, Blue, Purple and to forget the basic blacks like  Maybelline Gel Liner in Black and Lakme Shimmer Fantasy Liquid Liner- Midnight moon in between.
I hadn't bought eyeliner for months and was craving to get me some new eyeliners but I already had most of the colors in my collection and so many liners to be finished before getting the new ones  😉 . Still, there were few shades that I have never tried on my eyes and Gray is one of them. So, I decided to get this Gray liner from my Favorite Eye Pencils range Faces Long Wear Eye Pencil.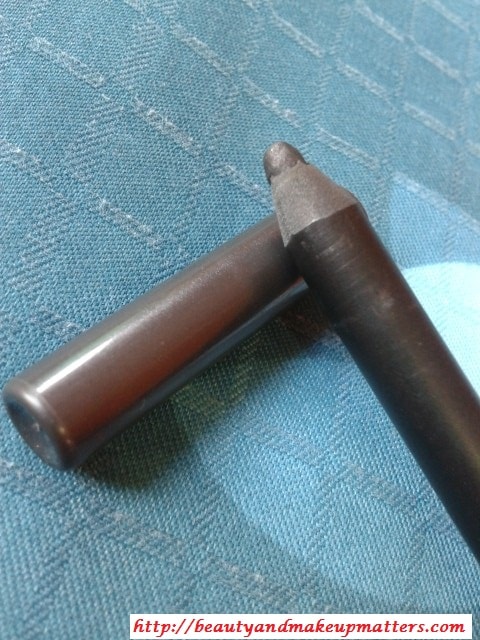 I have also reviewed
Product Claims:
Soft, gentle pencils in a rainbow of shades.
Use them to enhance your natural eye color for dramatic effect or give you that bright-eyed glow.
Gentle and safe for sensitive eyes.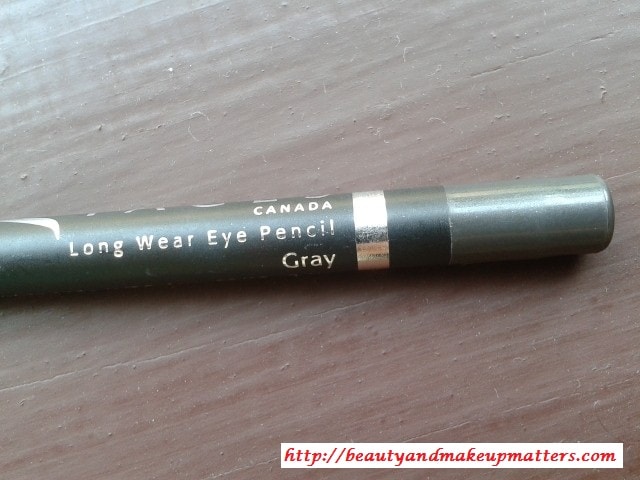 Price:- Rs.249 for 1.15gm
Shelf Life:- 30 months from the Mfg date.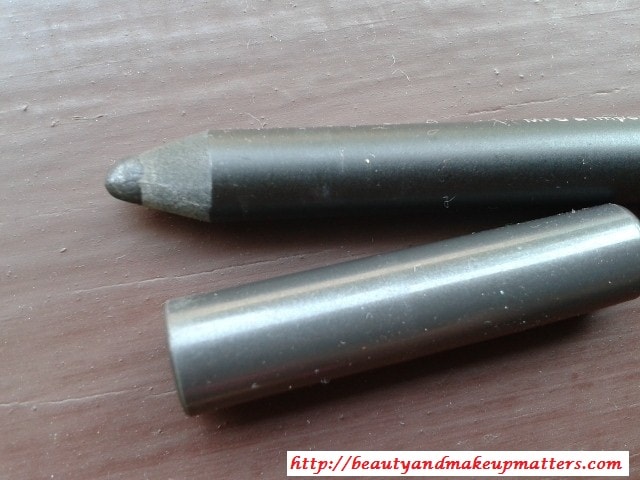 My experience with Faces Canada Long Wear Eye Pencil – Gray:-
As the name specifies this is a Gray colored eye pencil which has very very fine silver specks. I didn't notice these silver shimmers until I dug my eyes into the pencil while writing this review. The fine silver shimmers give gun-metal kind of touch to the shade which looks beautiful on eyes.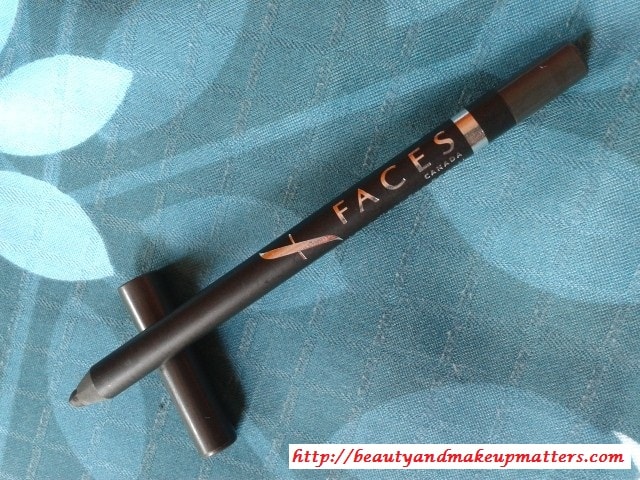 The Eye liner comes in a sharpenable pencil form safely wrapped in a plastic packaging. Similar colored pencil bottom and cap makes it easy to identify the liner.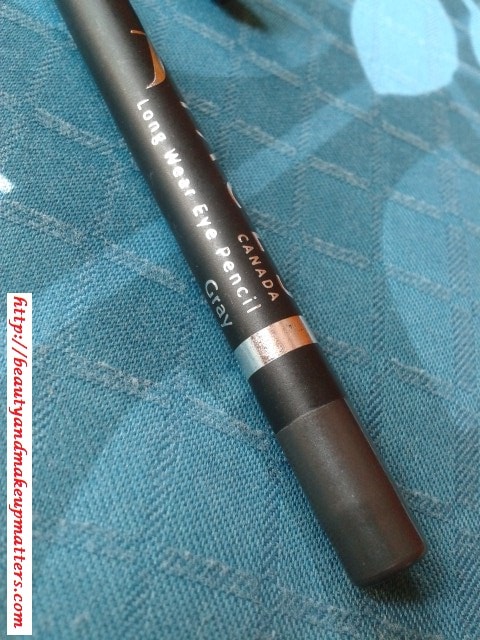 Faces Long Wear Eye Pencils are creamy and glides smoothly over the lids. Though they are soft and creamy but set quickly post–application. The liner doesn't even transfer to the crease or nearby area. Due to its smudge-proof finish it can be used on the lower-lash line easily.
The liner is highly pigmented and gives an intense color in a single swipe. The liner is truly a long wear eye-pencil which stays put the whole day. Though these are soft and creamy and might break if applied with pressure but they sharpen pretty well and doesn't break while sharpening.
Swatches:-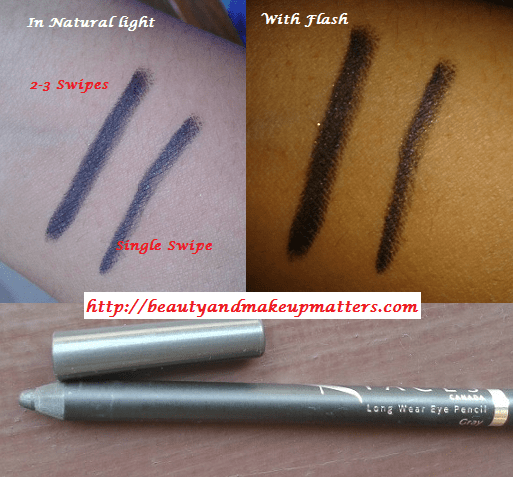 EOTD:-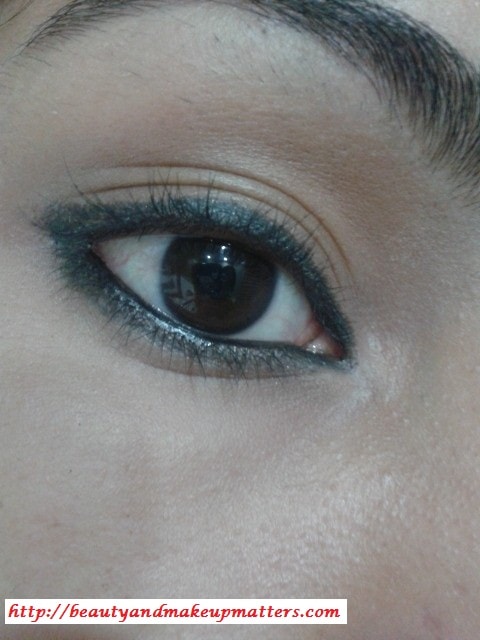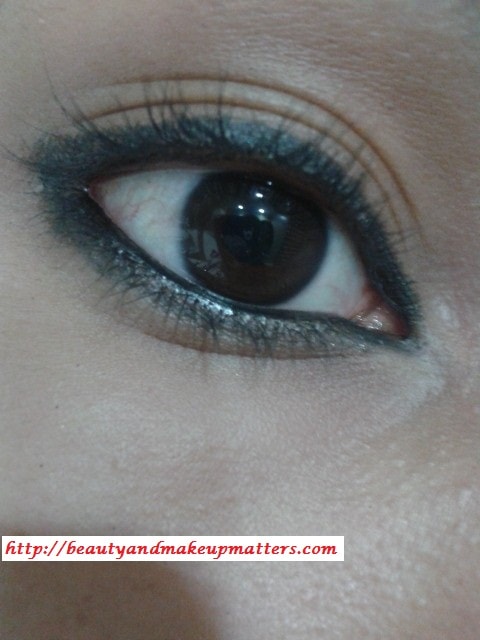 Pros of Faces Canada Long Wear Eye Pencil – Gray:-
Beautiful Gray color with fine silver specks.
Glides easily on the lids with no tugging or pulling.
Sets quickly to a smudge-proof finish, and hence can be applied to lower-lash line.
Well-pigmented and gives good color in single swipe.
Refuse to budge even after hours of application
Great value for money
Sharpenable pencil which are considered hygeininc to use.
Sharpens well without breaking.
Thin lines are easy to create with this pencil. Can also be used for smokey eyes.
Available in 11 beautiful shades
Cons of Faces Canada Long Wear Eye Pencil – Gray :
They doesn't get removed with regular face wash. So, you need a creamy cleanser or makeup remover to wipe them off.
Due to their creamy texture, they tend finish up quickly.
Recommendation:- Faces Canada Long Wear Eye Pencil – Gray is a lovely Gray colored liner with subtle shimmers which can be used as a substitute for mundane black eye liners.

These liners are quite comparable to the much raved about Colorbar I-glide pencil but pinches less to the pocket. I am in love with these liners with such a wide range of shades. Faces Canada Long Wear Eye Pencil are a must have! So, go girls and grab these beauties.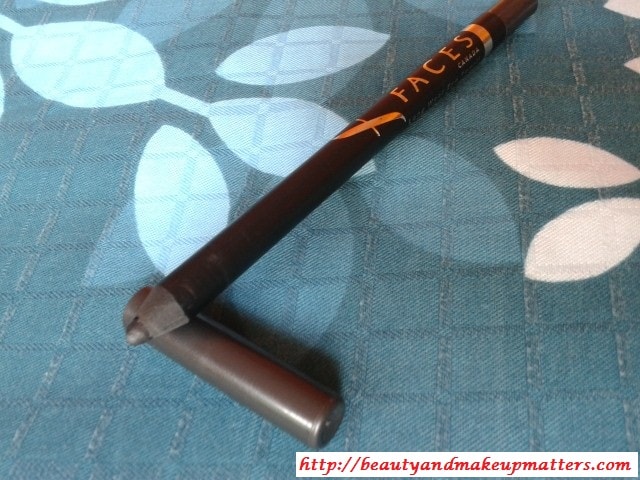 Rating:- 4.3/5
Have you tried Faces Canada Long Wear Eye Pencil – Gray? Do you prefer Grays or Browns over Black?