Faces Canada Long Wear Eye Pencil – Forest Green Review
Hello Everyone,
Today I am going to share with you Faces Canada Long Wear Eye Pencil in Forest Green, Last of the lot but one of the best green eye liner. I have waited for this particular shade quite long as it was running out of stock but thankfully this time I could get my hands on this without any fuss or diversions. Earlier, I had tried Lakme 9 to 5 Forever Silk Eye Liner in Gypsy Green which is quite similar but Faces scores much better in terms of quantity, texture, ease of use and pigmentation.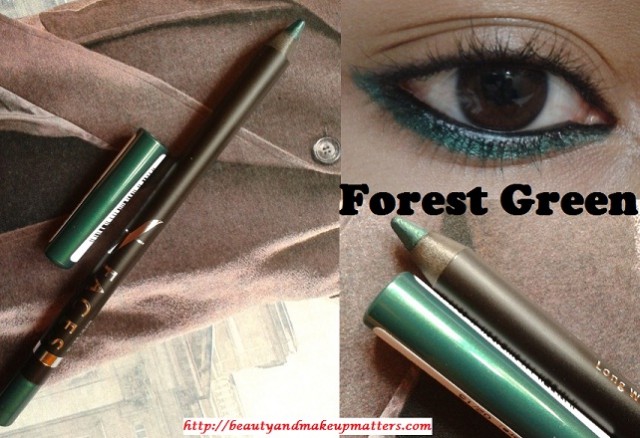 Product Claims:
Soft, gentle pencils in a rainbow of shades.
Use them to enhance your natural eye color for dramatic effect or give you that bright-eyed glow.
Gentle and safe for sensitive eyes.
Price:- Rs.249 for 1.15gm (Its 349 now :()
Shelf Life:- 30 months from the Mfg date.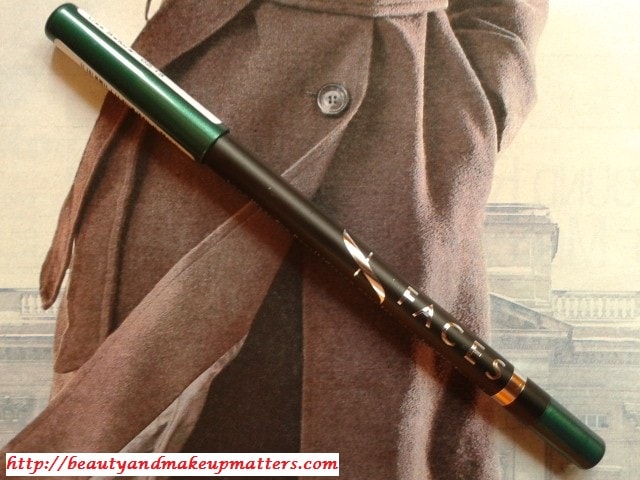 Available in 11 shades:-
Forest Green
Turquoise Blue
Sparkle Black
My experience with Faces Canada Long Wear Eye Pencil – Forest Green:-
I was bit disappointed to see the broken tip of the pencil which was a manufacturing defect but getting it replaced would have taken at least 3-4 days and as I didn't want to wait any more to try this, I went ahead and used it. So, here is the review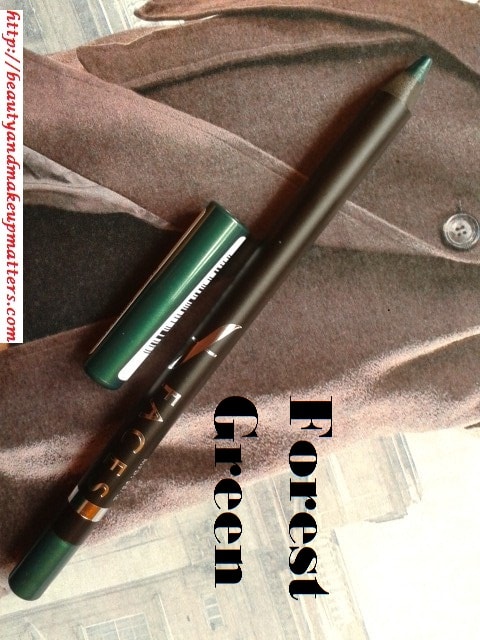 Forest Green is a dark olive green shade with a striking metallic sheen. It makes a gorgeous eye color and will look flattering against all skin tones
It isn't sparkly or overtly shimmery which might look overwhelming but has subtle shimmers which imparts lustrous shine to the eyes and makes a good daily wear eye liner.
Colour pay-off is amazing and this highly pigmented liner ( like all others from Faces) gives a rich green shade in a single stroke
The formula couldn't have been better as it is soft and creamy which glides without tugging and sets to an absolutely smudge-proof finish within few seconds.
The liner wouldn't come out unless I try to remove it. It stays on forever. It might transfer teeny – meeny to upper eye lids on oily skin by the end of the day but stays pretty much intact on dry lids (Apply a bit of compact on upper lids before application to avoid transfer).
These eye liners have long staying formula which requires you to use a good Oil-based make-up remover or creamy cleanser to get these off eyes.
They are prone to breakage and finishes fast due to their extremely soft and creamy texture.
Forest Green is a spectacular green eye liner and another must have shade from Faces. Pick up your favourites and add colours to your eyes with this irresistible range of eye pencils from Faces Canada Long Wear Collection.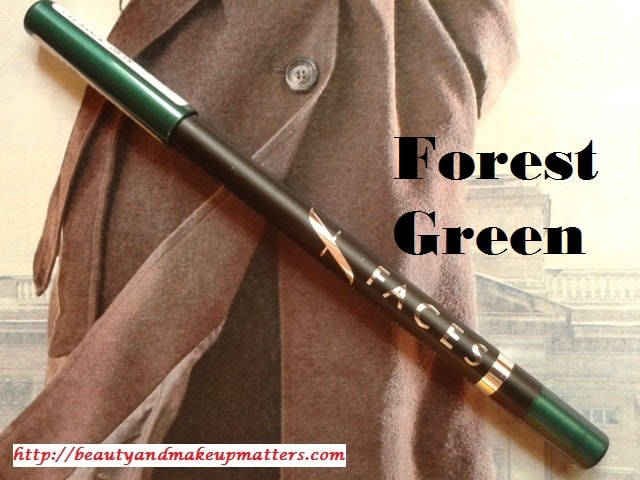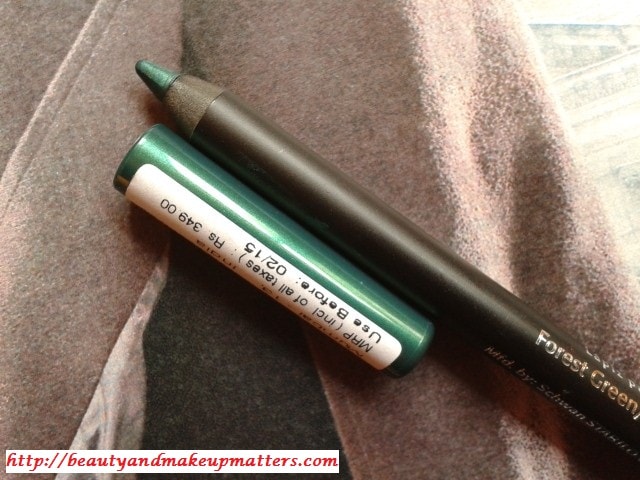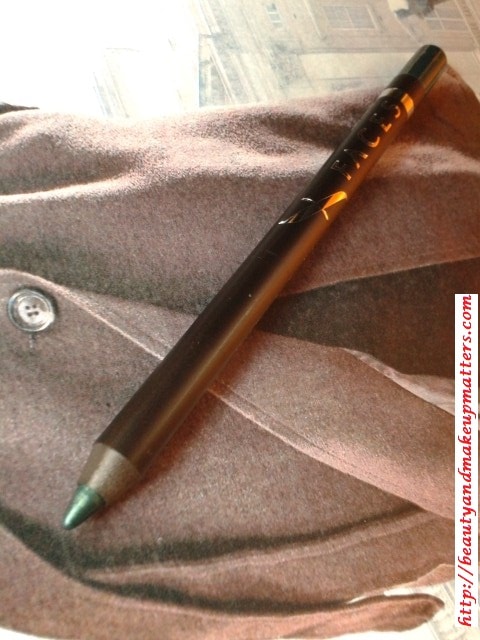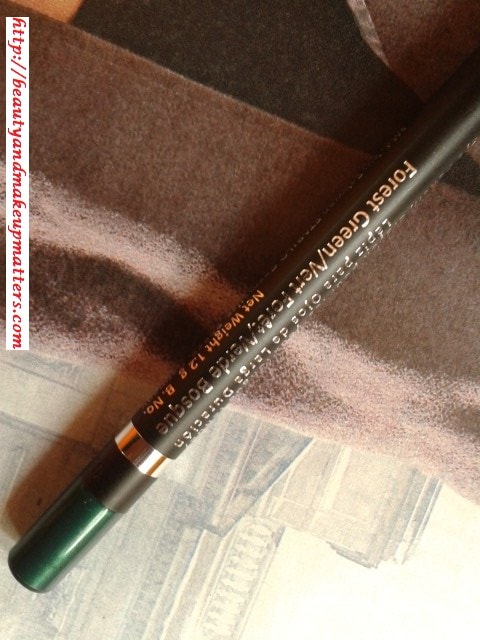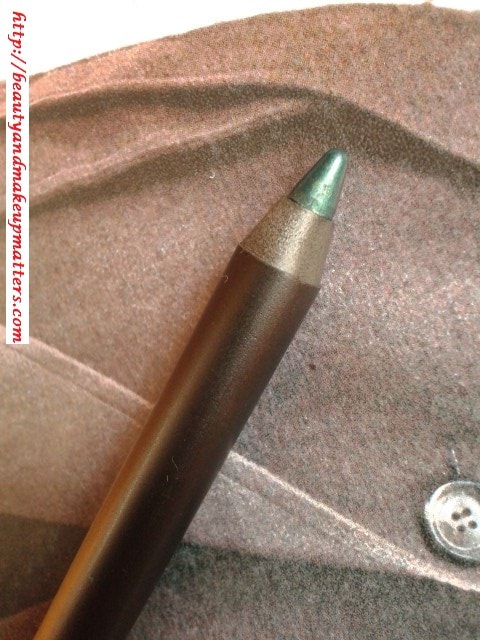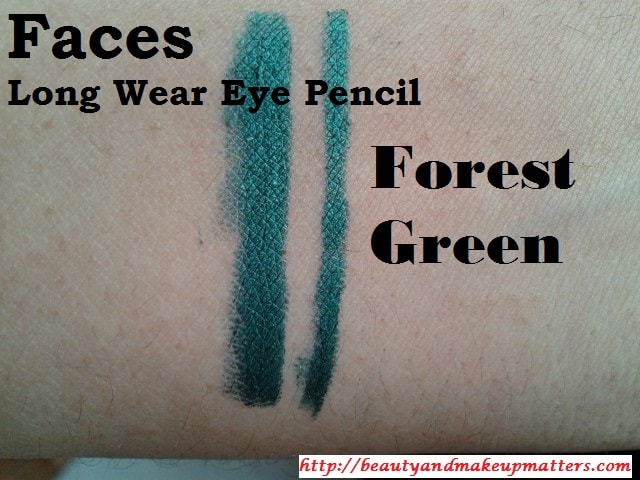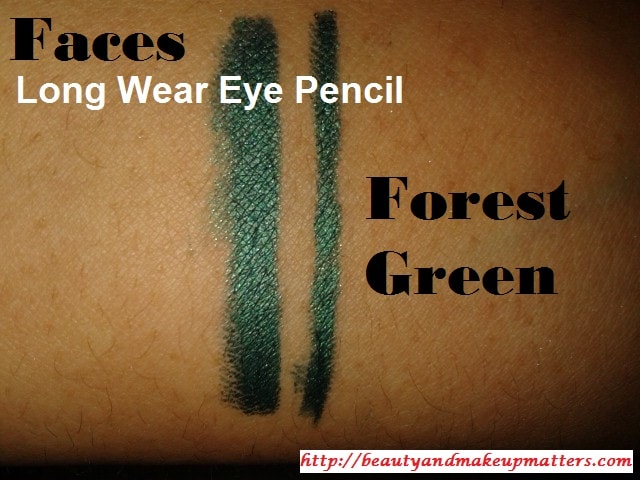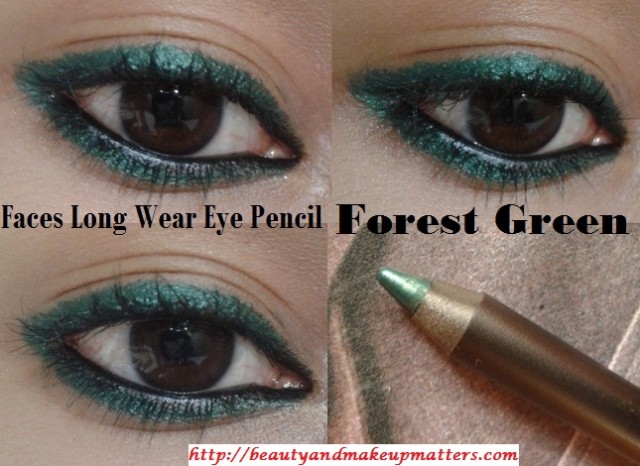 Rating:- 4.8/5
Don't Miss to Checkout:
Have you tried Faces Canada Long Wear Eye Pencil – Forest Green? Do you like Matte Green or Shimmery Green?