Faces Canada Eye Lash Curler
Hello there,
When I saw a twisted metal piece for the first time and was asked to give it a try, I was excited but scared too as how could I put something like that so close to my eyes. I twisted, turned and tried every possible way to put it to use but failed terribly. It was the Oriflame's Eye lash curler.
I really can't comment on who's fault was that my miserable makeup skills or the shape of it but after so many years when I again saw that similar metal piece, I was dying to give it a try just for the sake of it. So, Today I will be sharing my experience with my first Eye Lash curler, Faces Canada Eye lash Curler.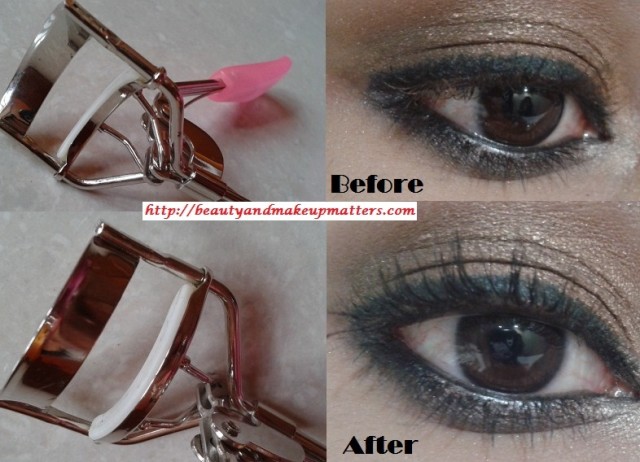 Product Claims:-
Finest quality stainless steel
Smooth opening & vlosing action
Bonus Rubber Pad
A super long lasting rubber pad give superior cushioning to your lashes
Direction for Use:- Wipe rubber pad clean and use before applying mascara. Open Eyelash curler and center ;ashes between rubber pad and curved plate. Squeeze the curler for acout 20 seconds and open handles to relase lashes. Reapeat the procedure, if added curl required
For Best Results:- Wipe the rubber pad clean after each use.
Price:- Rs.149
My experience with Faces Canada Eye lash Curler:-
Faces Eye lash Curler has metallic steel frame with cute pinky plastic handles at the end which gives a firm grip on the curler and you can do away with the job without slipping or hurting your eyes in the process.
Bring the curler curved side (open-end of the U) close to the eyes till your lashes gets in between the squeezing frame. Now, gently press the pink plastic handles which will bring the curling frame closer, pressing your lashes against the pad and providing a lovely curl to them.
The lashes get a good curl in one time and you can notice the visible difference between them as it instantly gives an open-eye look. The curling frame has a good enough size which cover the full lashes even the ones at eye corners. I find it easy to apply mascara on curled lashes compared to normal ones.
The curler comes with a spare curling pad which is really amazing as it will double the life of your eye lash curler.
Don't Miss to Checkout:
EOTD:-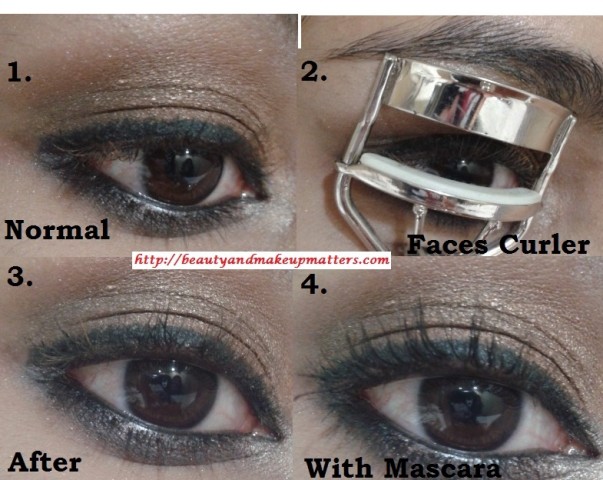 Pros of Faces Canada Eye Lash Curler:-
Easy to use
Give a decent curl to lashes in one time.
Sturdy metallic frame
Pretty packaging
Budget Friendly
Comes with supplement curling pad
Cons of Faces Canada Eye Lash Curler:-
No Cons 🙂
Recommendation:- Faces Canada Eye lash Curler is great for regular use as it fixes eye lashes pretty quickly. I am satisfied with the results and love soft natural curl it provides to my lashes. The sturdy metallic packaging with affordable price tag makes it a must have product in every-women's vanity. Also, providing girly touch to the packaging with those pink plastic handles and an additional pad is just so thoughtful of Faces.

It's my first and only eye lash curler so couldn't compare with anyone but it does a wonderful job for me. Highly Recommended!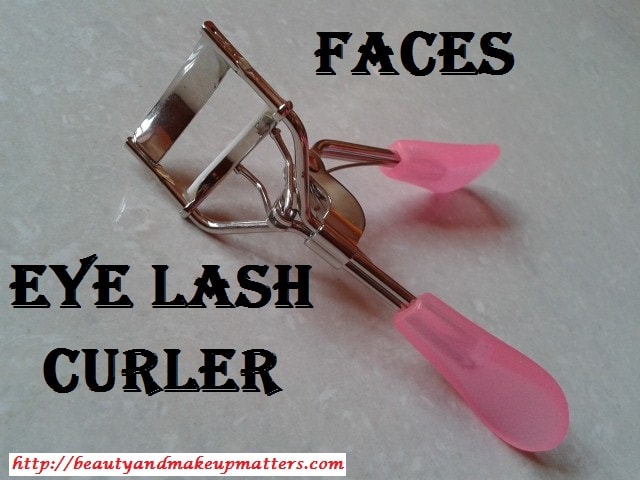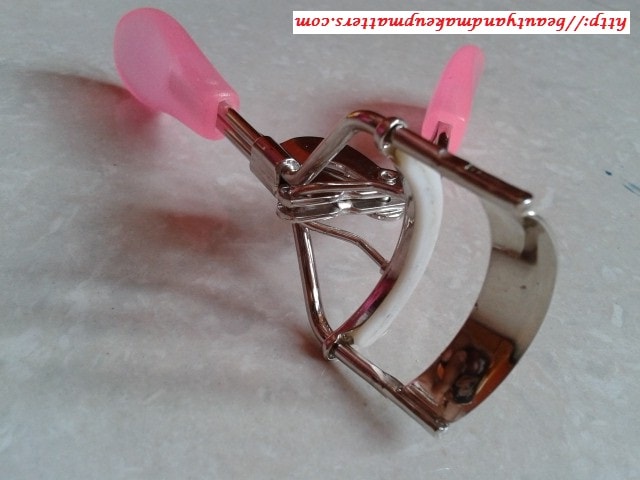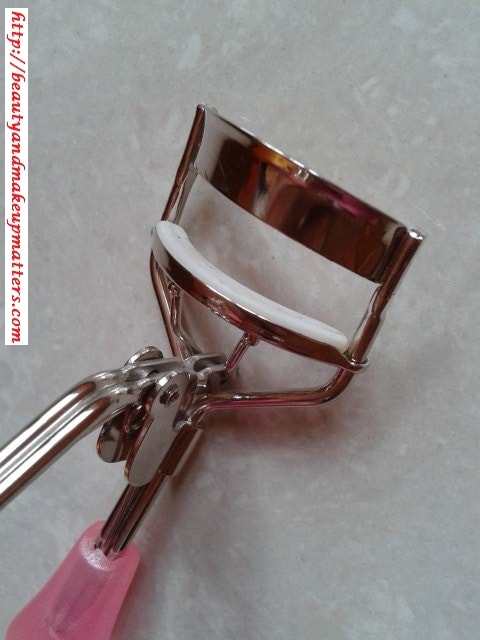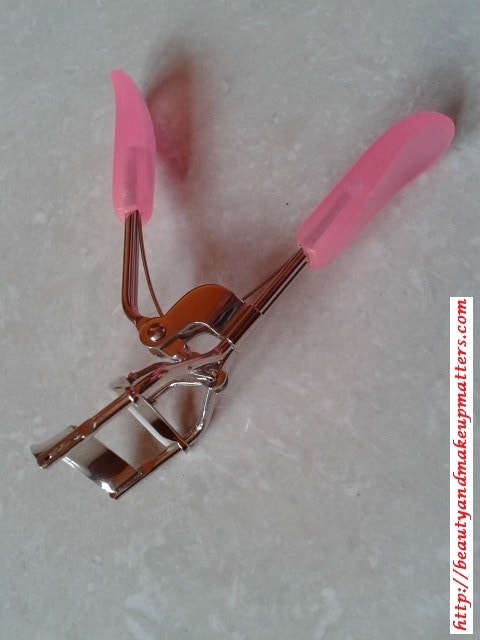 Rating:- 4.5/5
Have you tried Faces Canada Eye lash Curler? Do you use Eye Lash Curler?