FabIndia Avocado Shampoo Review
Product Claims:-Enriched with naturally nourishing avocado oil, shampoo helps retain moisture in hair making dry and damaged hair look healthier.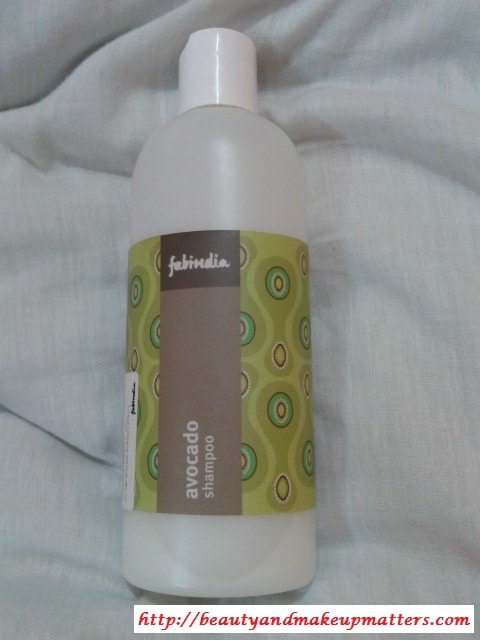 Ingredients:- Purified Water, SLES, Cocoamidopropylbetaine, Ethylene Glycol Disteareate, Glycerine, Polyquaternium 7, Coconut Diethanolamide, Dimethicone, Phenoxy Ethanol, Guar Gum, Avocado Butter, Lanolin, Disodium EDTA, Citric Acid, Polyquaternium 10, Panthenol.
Price:-Rs 250 for 275 ml
Shelf Life:-  18 months from the Mfg date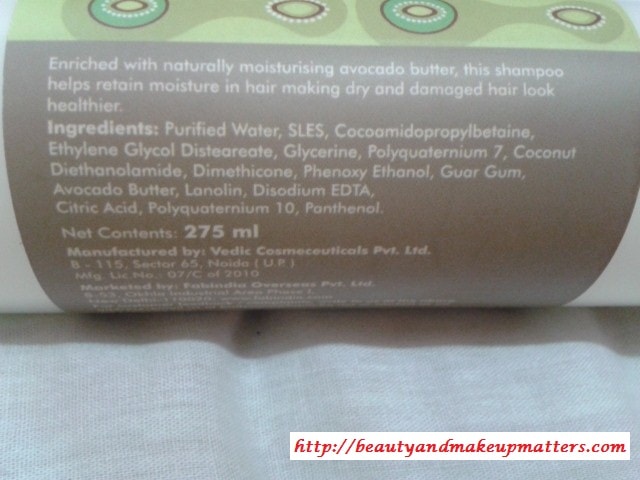 Hair Benefits of Avocado:- Avocados contain Vitamin B, beta-carotene, copper, vitamin E, vitamin C, and healthy fats, all of which are essential for healthy hair. Vitamin B is essential for hair growth. Vitamin E helps repair damage on the scalp, which may slow or prevent hair growing.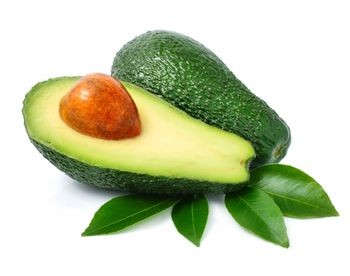 They can also be used to improve the condition of your hair by acting as a moisturizer for dry or damaged hair. Your hair will go from brittle to being soft and shiny.
Packaging:- The shampoo comes a white translucent plastic bottle with a light-green paper wrapped around it which carries information about the product. It has a flip-top typical fabIndia packaging. The cap becomes a mess with usage as the shampoo tends to accumulate at the opening of the cap.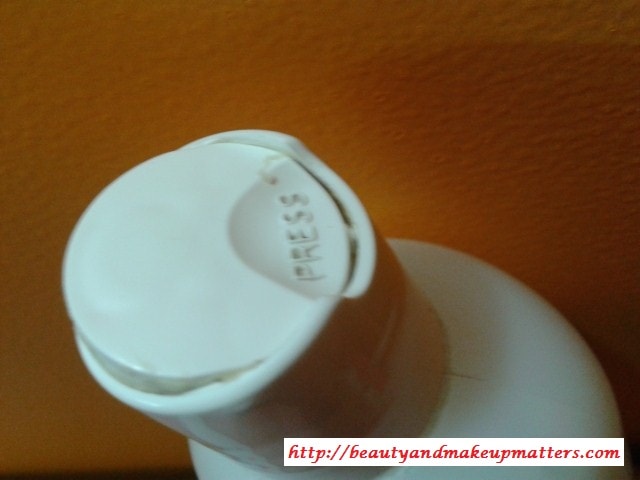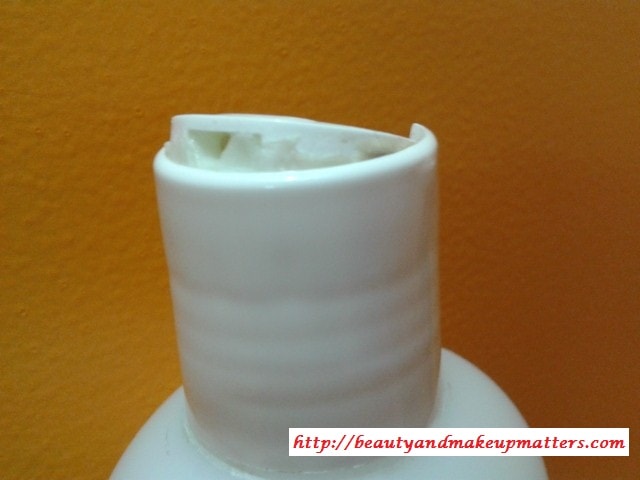 My experience with FabIndia Avocado Shampoo:-
FabIndia Avocado Shampoo is pearl-white in color. It has creamy texture and medium consistency. The shampoo spreads easily without spilling. It has a mild fragrance, not sure if it is of avocados but it doesn't stay for long so nothing bothersome.
The shampoo gives minimal creamy lather which dies off soon. A generous amount of shampoo is required to remove all the oil and dirt from the scalp still I don't get the squeaky clean feel. I do feel that it doesn't get rinsed off completely and do leave some residue because it always causes me dandruff. Due to the dandruff it causes I tend to loose more and more strands with each wash. Hair strands feel rough after wash, so following up with a conditioner is a must.
My hair feels soft and smooth though not buttery soft on the day of wash but they starts getting dry and frizzy from the next day .Although,  it kept my scalp oil-free for 3 days but at the cost of my hair.
The shampoo on its own is bit drying but gives good results when used with avocado conditioner.
Don't Miss to Checkout:
Pros of FabIndia Avocado Shampoo:-
Creamy texture which spreads easily on the scalp.
Leaves hair soft and smooth though not silky smooth on the day of wash
Mild pleasant fragrance.
Kept scalp oil free for 3 days.
Paraben Free.
Cons of FabIndia Avocado Shampoo:-
The shampoo doesn't lather much (on oiled hair) and to make sure all the oil and dirt has been removed I end up applying it 2-3 times. It lathers better on oil-free hair.
A generous amount of shampoo is required for oiled hair but still wont get a squeaky clean feel.
May make hair dry and frizzy if used in excess.
Must be followed by a good conditioner.
Bit expensive compared to drugstore brand shampoos.
Contains silicons and SLES.
Packaging could have been better as shampoo tends to accumulate near the mouth of the bottle and it acts as a breeding farm for germs and bacteria (looks ewww..)
Recommendation:- FabIndia Avocado Shampoo doesn't failed on me completely but I was still missing the ultra-clean feeling and rich lather that I used to get with my previous shampoos. It may work better on oily hair as it had a drying effect on my dry hair.  I wont recommend this to dry hairs. The shampoo is quite skip able as there are so many better options available in the market.
Rating:- 2.7/5
 Have you tried FabIndia Avocado Shampoo? Do you prefer sulphate free shampoos?