FabIndia Avocado Conditioner Review
Today I am going to review FabIndia Avocado Conditioner. I bought the complete Avocado range: Shampoo, conditioner, Body wash, face wash. That was the first time; I had bought anything other than Kurtis from there but after reading so many good reviews about this brand I wanted to try.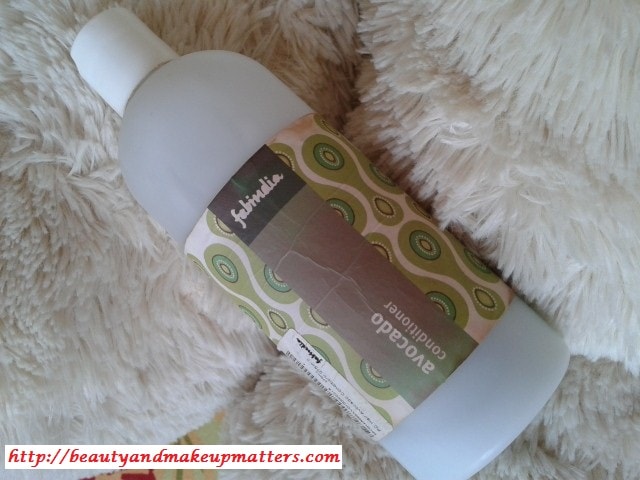 Product Claims: Enriched with naturally moisturising avocado butter, this conditioner helps restore natural shine and vitality in the hair.
Ingredients:Purified Water, Cetrimonium Chloride (29%), Polyquaternium 7, Dimethicone, Guar Gum, Vitamin E Acetate, Avocado Butter, Niacinamide, Methylchloroisothazolinone, Citric Acid, Panthenol.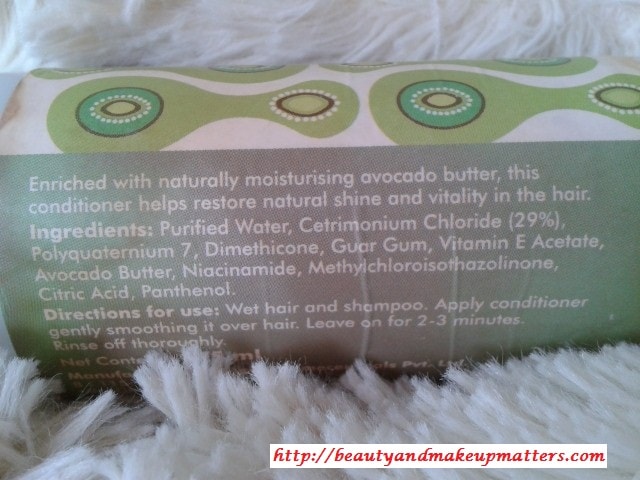 What is Cetrimonium Chloride?
Cetrimonium Chloride is a highly substantive and powerful cationic conditioner that imparts excellent conditioning and softening effects for hair. Their use in conditioners and cream rinses improves both wet and dry combing and reduces flyaways to give hair better manageability. They are also surface active agents, they display some foaming, wetting and rinsing action.
(source: Google)
Price: Rs.250 for 275 ml
Shelf life: 18 months from the date of Mfg.
Packaging: It comes in the signature Fabindia packaging (White plastic bottle with a flip top). The bottle is not completely transparent but kind of translucent and you can see how much of the product is left.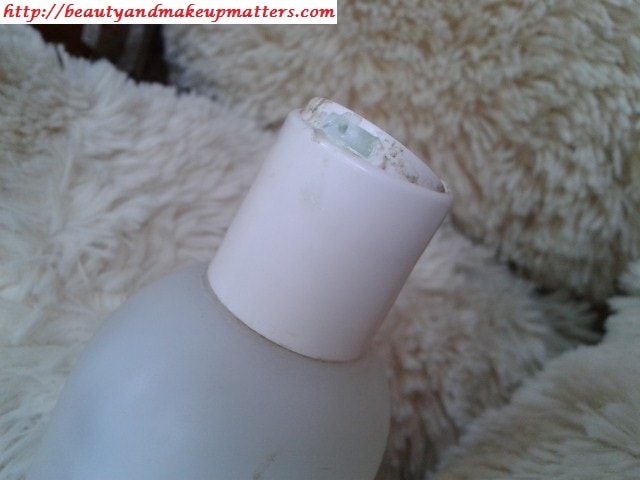 (The opening is getting jammed by the product)
I prefer pump dispensers or tube packaging which let us have better control the amount of the product to be dispensed or squeezed out. You have either to keep the bottle in lateral position or upside down to get the product out of the bottle instantly else hold the bottle in upside down positions for few seconds and then press the button to get the product out.
My experience with FabIndia Avocado Conditioner:
I have been using it regularly for last 1-2 months and I am quite happy with its results. FabIndia Avocado Conditioner has a runny consistency but it spreads easily on the hair. It is very light in texture and gets absorbed within microseconds. You can go easily overboard with this conditioner because as soon as it comes in contact with hair… woof its gone like magic.. Sometimes, I feel like I haven't applied it all. It seems like it contains 90% water.
It has not made my hair oily or limp if I use more than the required amount. It has been able to tame my frizzy hair somewhat but not completely. I have super dry hair and oily scalp. I always oil my hair before shampooing and use this afterwards. Let it stay in my hair for 3-4 min and then rinse. It has definitely added some shine to my otherwise dull and lifeless hair.
I am extremely sad to know that it contains Silicones 🙁 . I have almost 50% of the bottle still left with me and using it condition my makeup brushes only.
Don't Miss to Checkout:
Swatch:-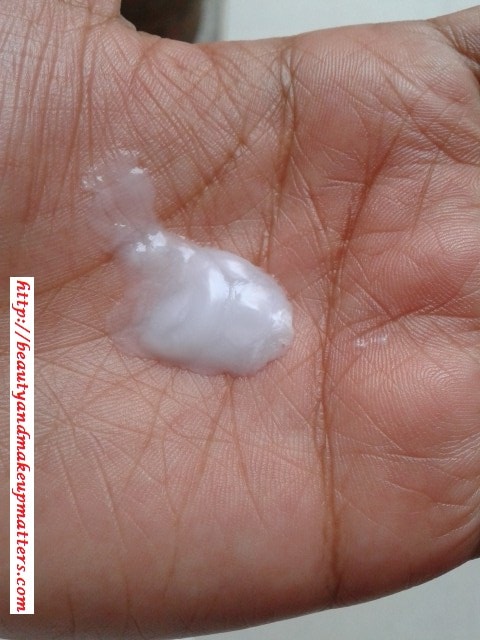 Pros of FabIndia Avocado Conditioner:
Fragrance free
Has not caused any hair fall.
Doesn't make my hair oily even if I go overboard with this.
Makes my hair soft and smooth and adds some shine
Reasonable price
No animal Testing
Cons of FabIndia Avocado Conditioner:
Availability in FabIndia stores only.
Packaging could have been better
It contains Silicones
Recommendation: Ladies, who are looking for a good (regular) conditioner and don't have much frizzy hair can give this FabIndia Avocado Conditioner a try. Specially, the one with oily scalp and dry hair (like mine) can give this one a try as it is super light in texture. Those who don't want to apply silicone must avoid this.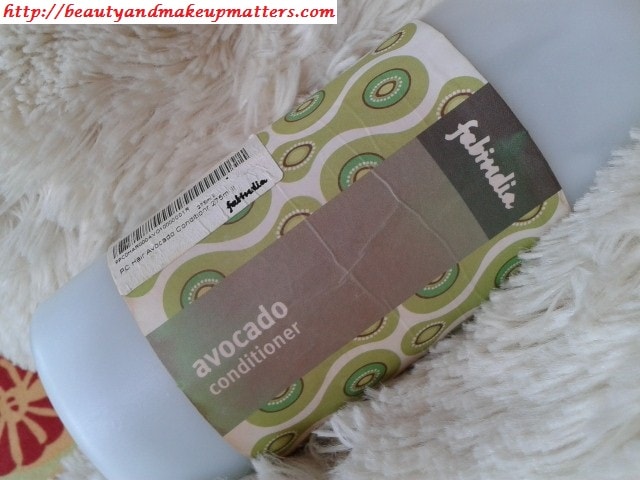 Rating: 3/5
Have you used FabIndia Avocado Conditioner? Are you okay with using Silicones in hair care?