FabIndia Avocado Body Wash Review
This is part of my FabIndia haul I did few months back. I have already reviewed FabIndia Papaya Face Scrub and FabIndia Lemon Hand Cream.
Product Claims:- Enriched with moisturizing avocado oil, this rich creamy body wash retains moisture in your skin, leaving it soft and healthier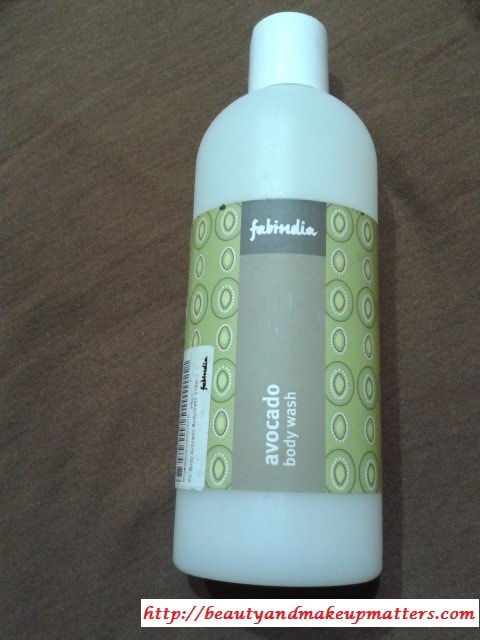 How do I use it:- Pour a palm full of the bodywash and apply it on wet body. Use a plastic loofah to get some lather and after few minutes of scrubbing with loofah rinse it off with water.
Ingredients:- Purified water, Sodium Lauryl Ether Sulphate, Cocoamidopropylbeatine, Ethylene Glycol Monostearate, PEG 7 Glyceryl Cocoate, Sodium Chloride, Guar Gum, Avocado Oil, Methylchloroisothiazolinole, Citiric Acid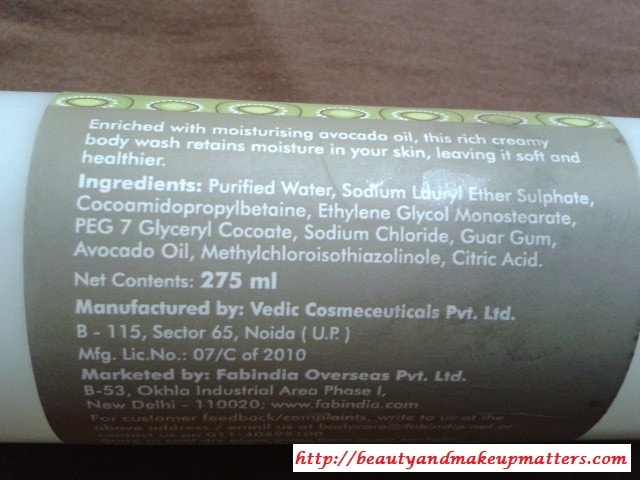 Price:- Rs.250 for 275 ml
Shelf Life:-  18 months from the Mfg date.
Packaging:- It comes in a Translucent white plastic bottle with a flip opening. The packaging is bulky and not travel friendly very similar to other products from the same range like shampoo and conditioner and if you keep all of them in the same shelf then it would be difficult to make out which one is what until you read it out on the bottle.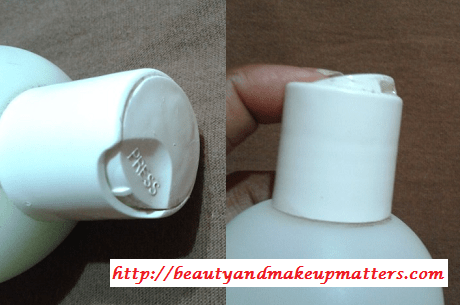 My experience with FabIndia Avocado Body Wash:-
FabIndia Avocado Body Wash has a creamy texture. It is milky white in color has a medium consistency (towards runny). It has a very mild fruity fragrance. The fragrance is average kinds not very refreshing or pleasant as I had expected. The fragrance doesn't stay for long and as soon as you wash it off and come out of bathroom it's gone.
The body wash gives some lather when worked up with a loofah but other wise it doesn't lather at all. It doesn't gets washed off easily and leaves a slightly slippery/soapy feel on the skin which I don't like. I miss the sqeauky clean feeling with this.
It doesn't make my skin dry or stretchy and can afford to delay the moisturization but can't skip it completely especially in winters. For summers, I would love to use a body wash with a refreshing citrusy fruity fragrance rather than this creamy butterish body wash.
Don't Miss to Checkout:
Swatches:-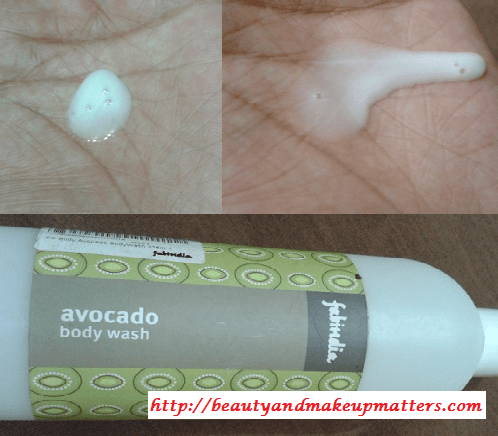 Pros of FabIndia Avocado Body Wash:-
Doesn't rip moisture off skin. Best suited for dry skin in winters to take care of extra moisturisation needs of our body.
Mild fruity fragrance
Makes my skin skin soft and smooth
Decently priced
Easily available in all FabIndia stores
Cons of FabIndia Avocado Body Wash:-
Doesn't lather well. It foams very little which makes me miss the clean and fresh feeling.
Because of its moisturizing property, leaves a slightly slippery feeling which gives a feeling like that its not washed off completely
Recommendation:- FabIndia Avocado Body Wash is a creamy body wash which takes care of dry skin and wont strip the moisture off skin. If you have a dry skin and like mild fragrances and don't want any strong smelling body wash then this can be given a try. I am not super-impressed with this body wash and have done an average job on me but I would really like to try other body washes from fabindia.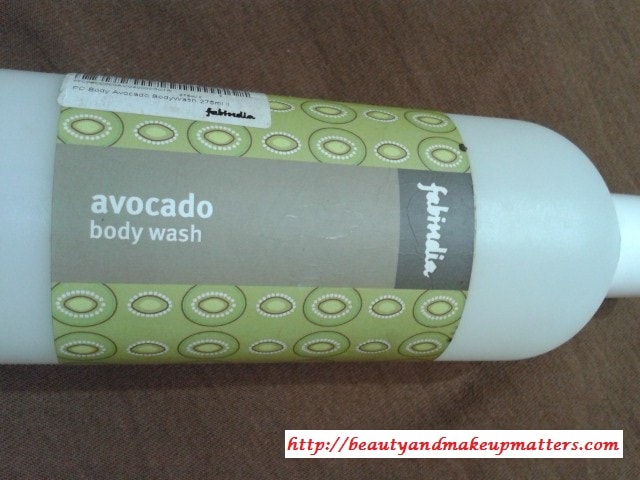 Rating:- 3.2/5
Have you tried FabIndia Avocado Body Wash? Which is your favorite FabIndia Body Wash?