Hello Everyone,
The Eyes- O-Mania series is back and I believe this is the first post in this series in 2014. The first thing that comes to my mind when I think of colors is "Radiant Orchid" aka Purple .. Pantone Color of the Year 2014. Purple is my favorite shade, next to pink and like it everywhere around me be it bedsheets, walls, decorative pieces, clothes and even accessories but when it comes to makeup I find it a bit hard to pull off. I haven't included purple much in my makeup looks last year and whatever I used didn't exactly excited me but things are going to take 180 degree turn in 2014.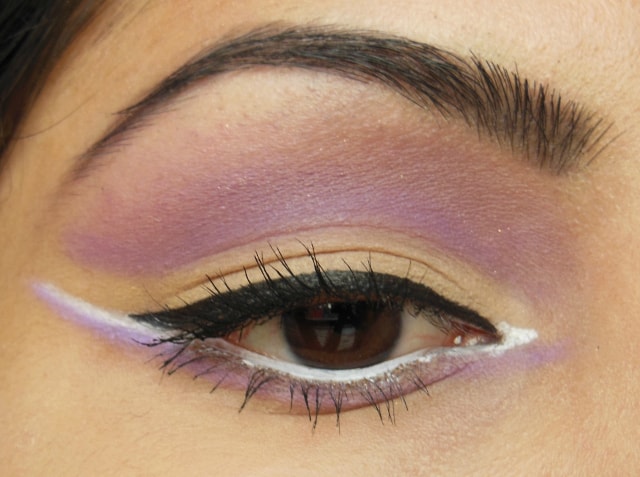 Purple on eyes is extremely tricky and you might end up looking like having bruised eyes… talking about using light-medium purple eye shadows here. Though blackish purples are easy to pull off and eye liners in such shades look absolutely fabulous.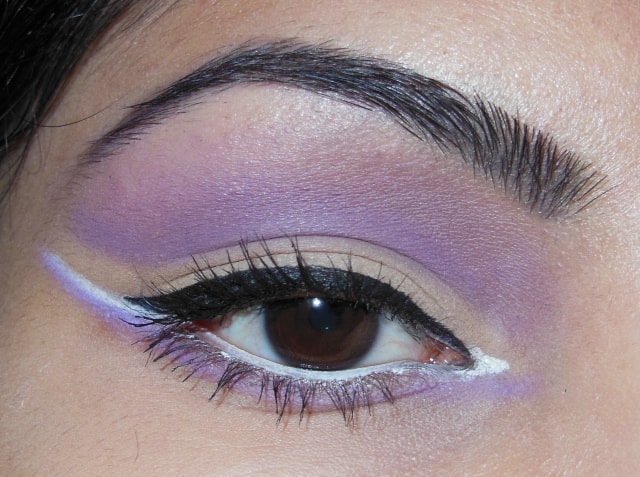 I am trying hard to shoot at least one eye makeup over the weekend as weekdays are jam packed with the usual office stuff and no sunlight/light or energy left by the time I reach home.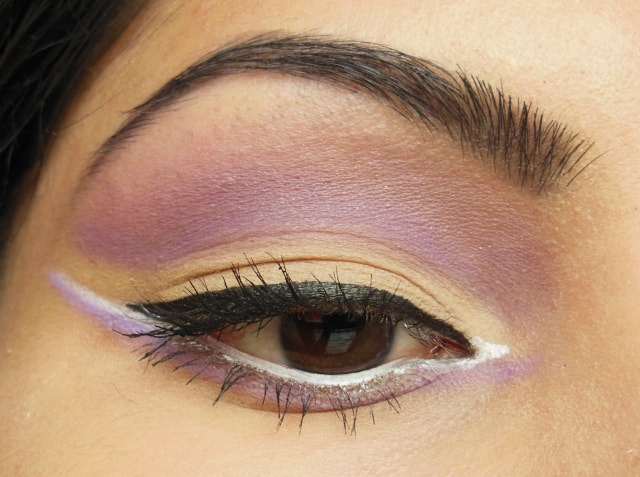 This is the eye makeup " Cut Crease style" that I tried last weekend, shedding all my inhibition regarding the difficulty level and technicality involved.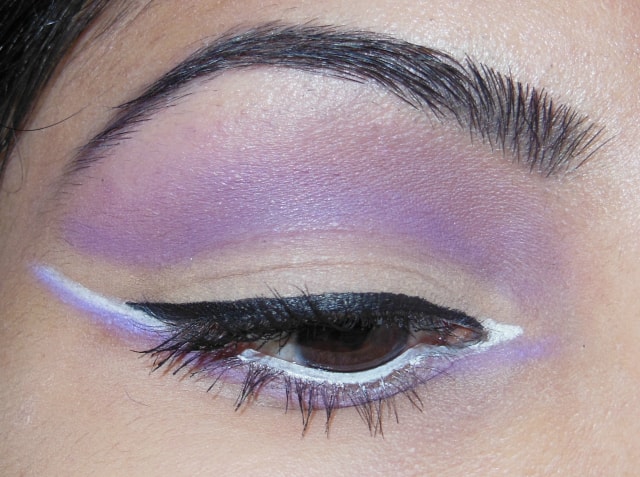 Products Used:
VIVO Matte Eye Shadow – Purple Passion
VIVO Matte Eye Shadow – Sandstorm
I have also shot step by step pictures to achieve this look which I will be sharing soon (hopefully) and all the details will be there in that post. so Stay Tuned 😉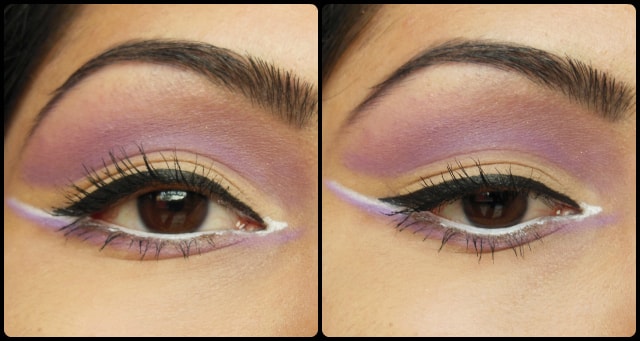 Editing pictures takes me lots of time resulting in delayed uploads.. thinking of hiring a "Picture Editor on BMM".. are you interested.. 😛 :P. I have lots of Eye Makeup tutorial pictures pending for editing. 😛
Hope you like the look and if not feedback will received with open arms. as always 🙂
Till Next Time.. Keep Coming.. Keep Loving!
Poo 🙂