Eyes-O-Mania Series: Part 7 – Orange and Blue Eye Makeup
Good Morning Girlzz, Today I will be sharing another eye makeup in "Eyes-O-mania" series.  I will name this look as "Orange Fever"..;).  I have a special affinity towards the color Orange but haven't tried much of it on eyes .. the reality is I never liked the way it turned out sometimes looking too dull or too bright to be worn practically to any occasion but this time I somehow managed to create a wearable version.. 🙂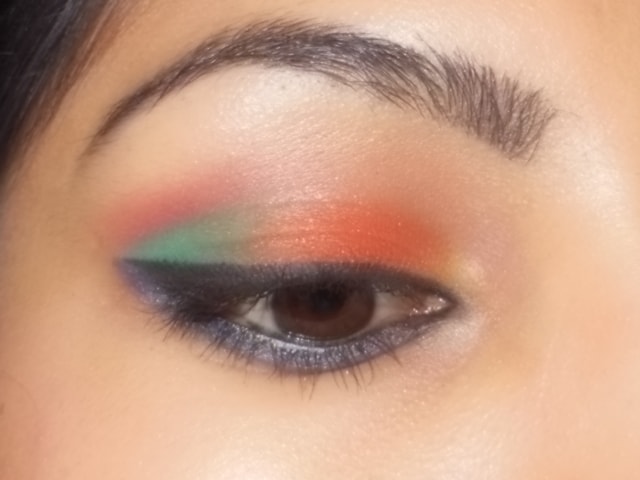 I used orange with pink on the crease and blues to fill up the rest, the inspiration is "ombre lips".. I tried the combo on lips as well (not with this look ….:P 😛 ) and was amazed to see how beautifully the color compliments each other.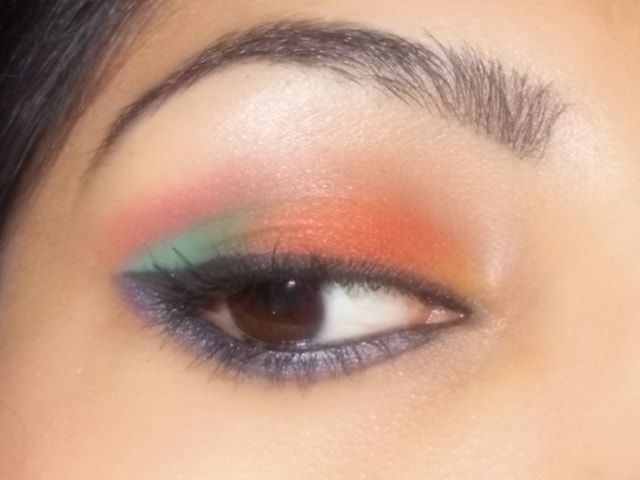 This is just a teaser .. 😉 I have a tutorial as well as the look done with this which I will be posting soon! The pictures are taken at the end of the day (8-9 hours of application) so colors aren't looking as fresh and vibrant as they did when freshly applied.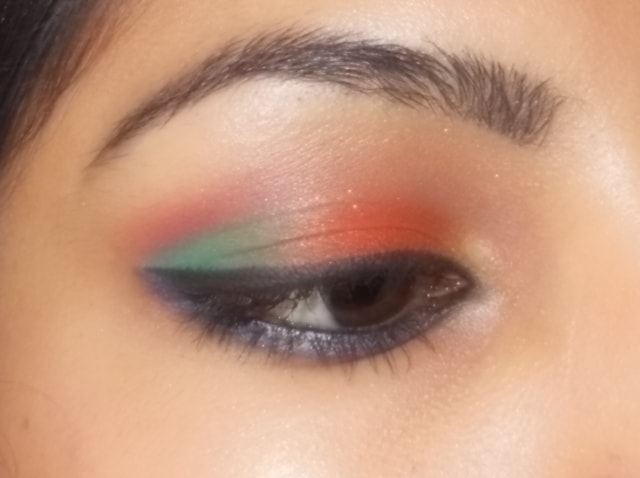 Most of the eye shadows used here are from my INGLOT Freedom System Eyeshadow collection,including the one on my lower lash line.. 😀 😀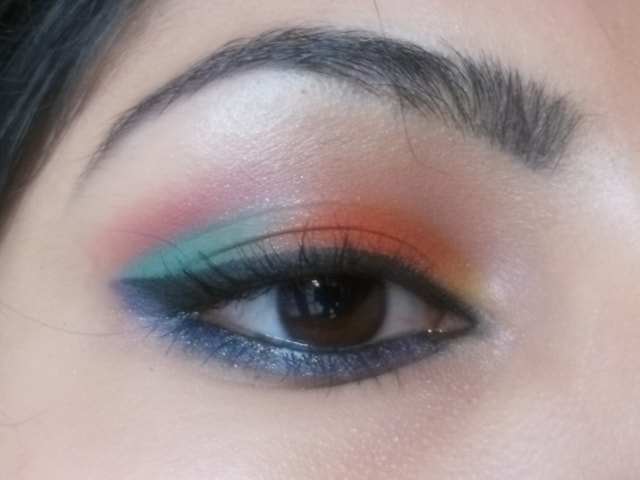 Will share the Step by step tutorial with all the products used in my next post.
Don't Miss to Checkout:
Hope you like the eye makeup!  🙂
Have you tried the Orange and Pink combo on lips or Eyes? Do you have any outfit in similar combination?