Eyes-O-Mania Series: Part 6 – Gold and Purple Eye Makeup
I love kohled eyes and if it isnt kohl that I would rather go for a bare waterline and winged eye liner look on upper lash line . I have seen so many Eye makeup pictures with white on waterline but I knowingly ignored that for long.  But I just couldn't anymore and wanted to experiment with white waterline.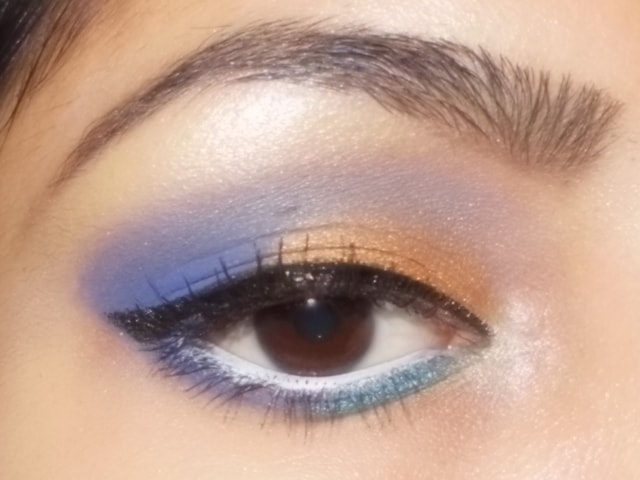 I created this look just to test if it really works for me or not. I was just so tempted to skip the white and go for a black kohled waterline,  believing it would make the eyes look much better. I don't have any white eye liner so used the NYX Jumbo Eye Pencil in Milk on waterline.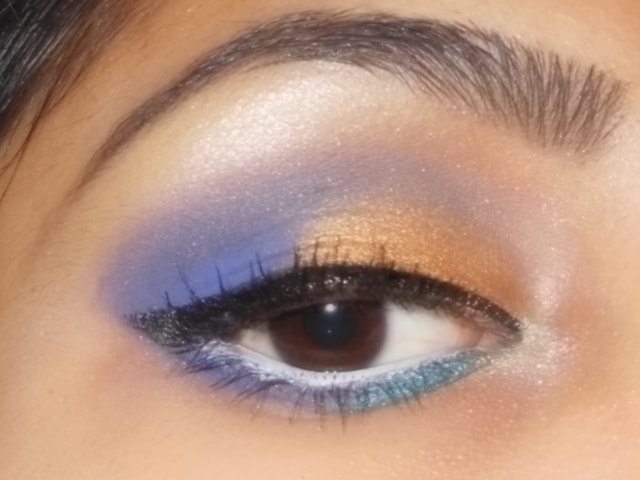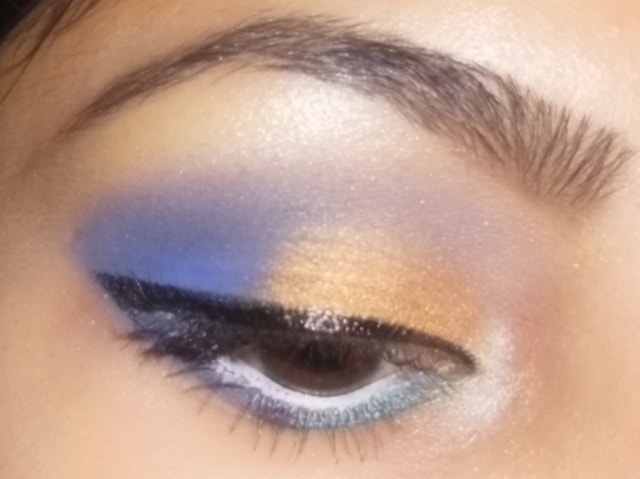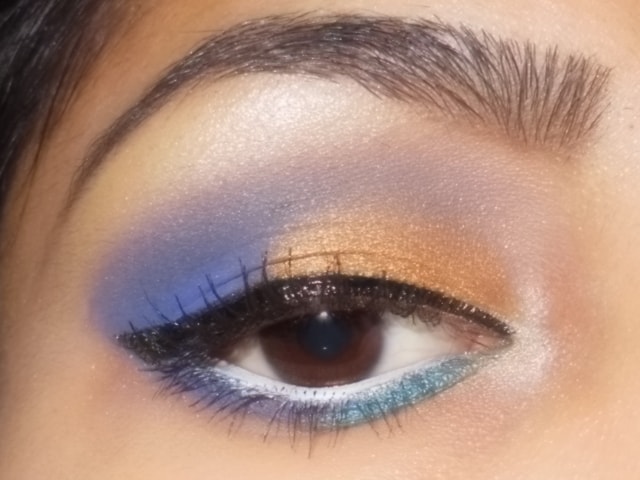 I first lined using L'Oreal Paris Infallible Gel Eye Liner in Black but didnt liked the matte black finish so topped with glossy Maybelline Liquid Eye Liner.
Products Used:
Did you liked the look? Have you ever tried a white waterline look? Any Suggestion for a good white Eye Pencil that can be used on waterline?