Eyes-O-Mania Series: Part 5 – Smokey Pink Eyes
Hello Friends, Today I will be showcasing one of my favorite eye looks till date. I have been dying to try these Smokey Pink since the day I saw them on Google images, I attempted a similar look earlier but better not talk about that, it was a disaster..  😛 :P.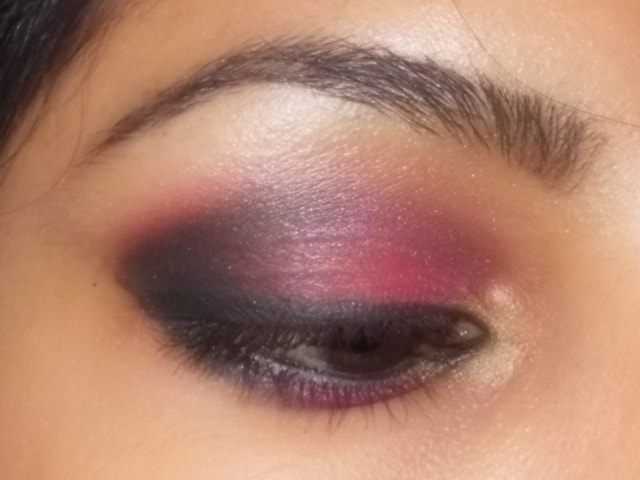 I didnt loose hope and tried this Black and Pink eyes again with much caution and precision. I just wanted to come out a bit decent and I am so happy that it did.. I know self-praise 😛 :P.. But I am like that!! 😉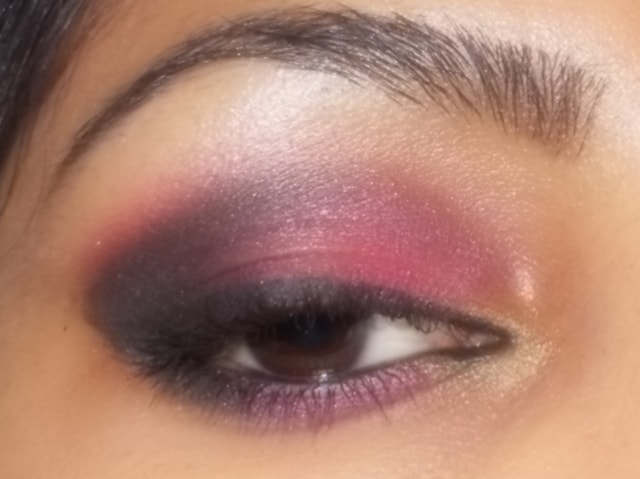 I could have used a better highlighter at the inner corners but I was running short of ideas and picked this golden one.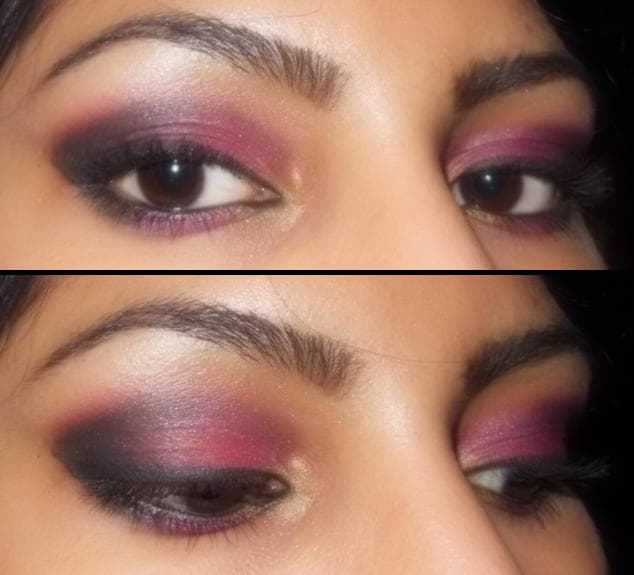 This is for the first time i am liking the picture of both of my eyes together. Usually the look so weird that I prefer to click only my right eye 🙂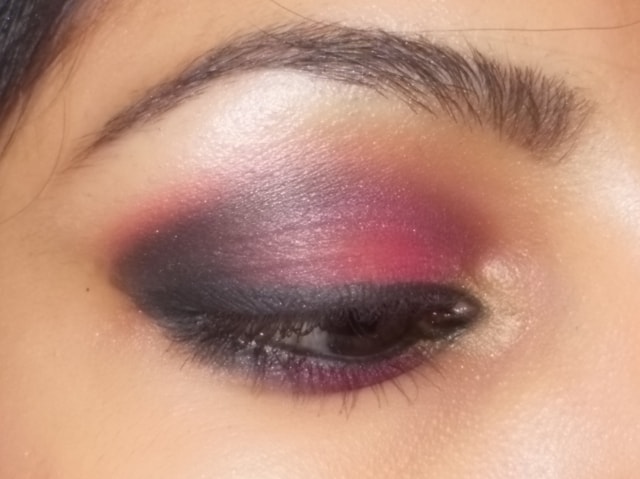 Products Used–
L'Oreal Paris True Match Concealer (Review Coming Soon!!)
NYX High Definition HD Eye Shadow Base (Review Here)
INGLOT Freedom System Eye Shadow DS # 395 (Pink) (Review Here)
INGLOT Freedom System Eye Shadow AMC #65 (Black) (Review Here)
Chambor Eye Shadow Trio – Dazzling Sphinx (Gold) (Review Here)
L'Oreal Paris Infallible Lacquer Gel Eye Liner – Blackest Black (Review Here)
Bourjois Kohl & Contour Eye Pencil – Noir Expert (Review Here)
Covergirl LashBlast Fusion Mascara (Review Here)
Would you like to see the tutorial for this look? and Also suggest some good highlighter shades for Inner corners (Other Than MAC 😛 😛 )!!