Eyes-O-Mania Series: Part 4 – Independence Day Inspired Eye Makeup
Hello Everyone and big big thanks to all of you for your love and support. As, all of you wanted me to post the rest of the eye makeup looks that I created on Independence day, so here they come.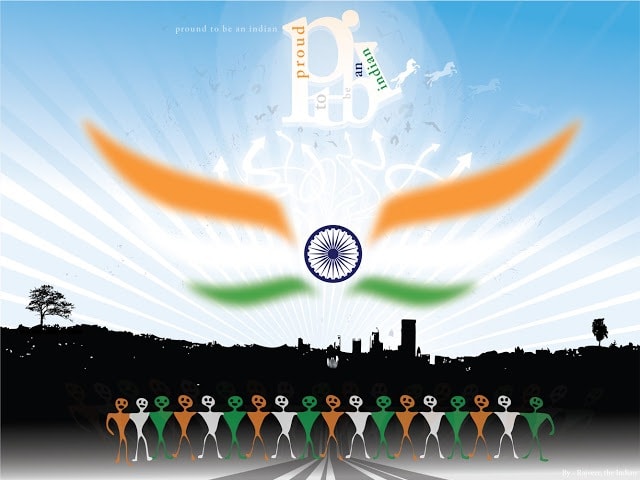 1) This is the first one I created, I used the eye shadows in the form of eye liner using a slightly damp SIGMA E65 Angled Brush. To keep the essence of white I used the NYX Jumbo Eye Pencil in Milk Bean on my water line, coated only my upper lashes with 2 coats of L'Oreal Million lashes Macara. I find it very wearable as the colors doesn't make your eyes and can be worn to office as well during Independence day Celebrations.. !!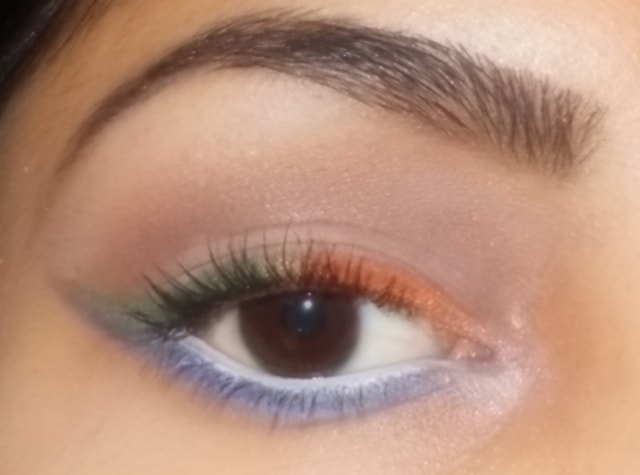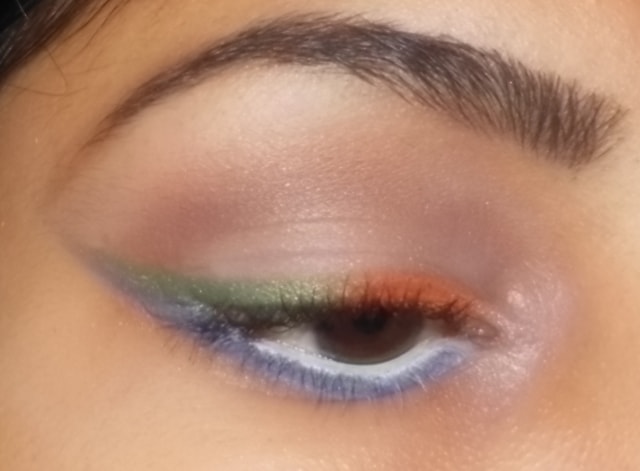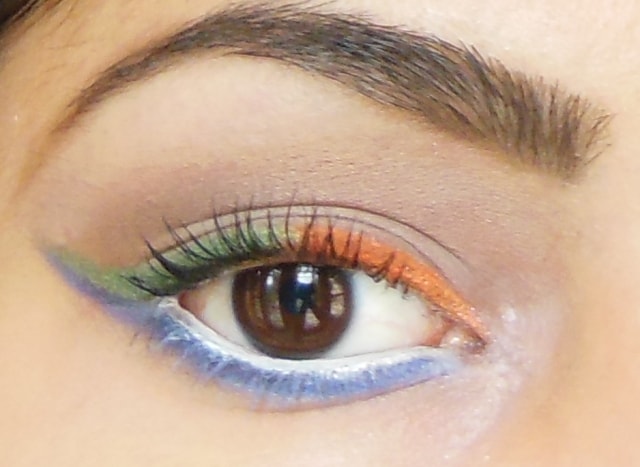 2) This time I wanted to stack all the colors of our Tirangaa (Indian Flag) side by side. Now, this one was really tricky as I dont have a proper white eye shadow, so I carefully placed the Orange and Green on the inner and outer corners and filled the center part with NYX  Jumbo Milk Bean Eye Pencil. For a better finish I patted a bit of white-shimmery shade from the Chambor Dazzling Sphinx Eye Shaodw Trio.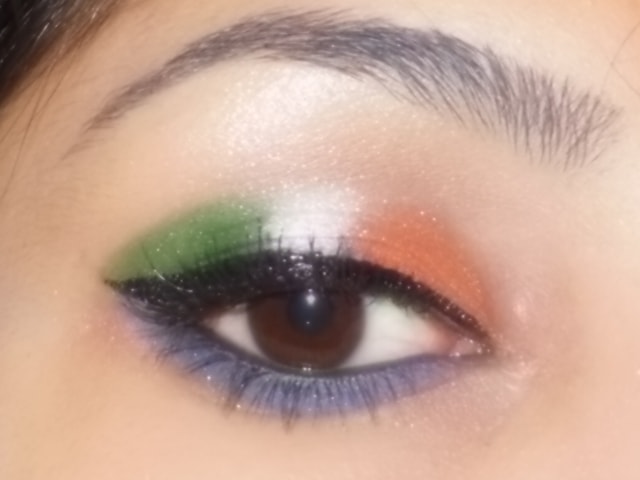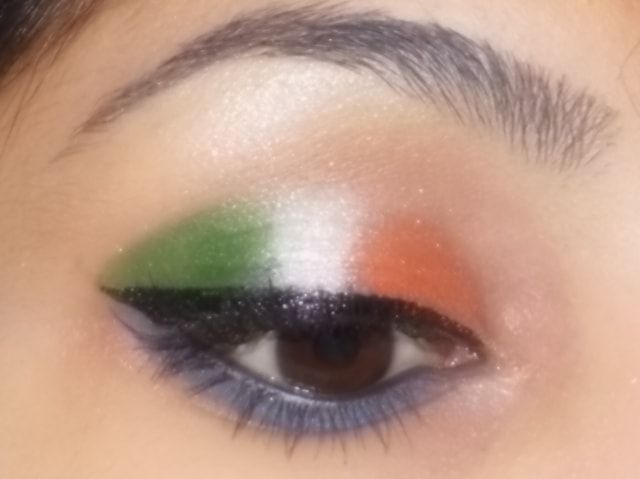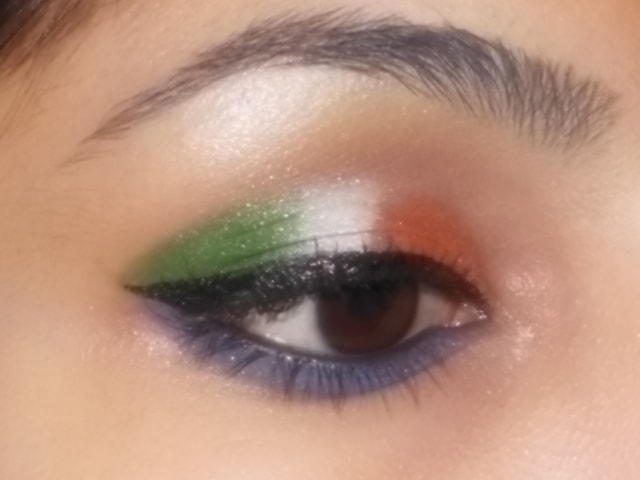 Don't Miss to Checkout:
Which one u liked better 1st or 2nd? Also, please suggest me a white eye pencil and an Eyeshadow in affordable price range! 🙂