Eyes-O-Mania Series: Part 3 – Indian Flag Inspired Eye Makeup
Its our Independence Day and how could I let the day go without wearing the Tri-colors of our National Flag.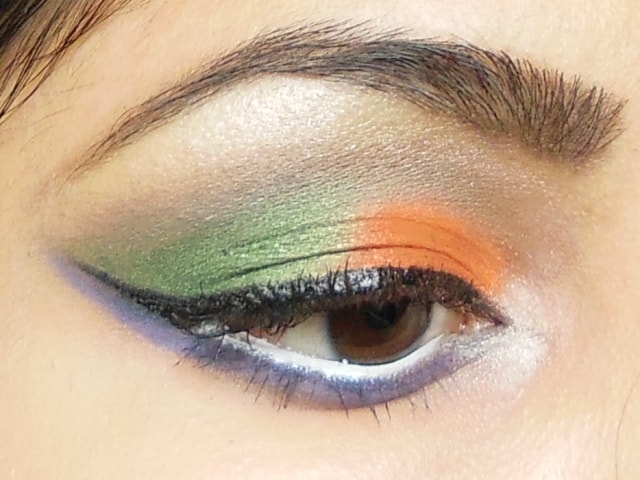 So, today its an EOTD inspired from Indian Flag. I picked colors from our national flag and painted my eyes with the same. I wanted to include all the color even the bright blue chakra in the center of our flag. I am incapable of drawing that on my lids so instead used a similar color on my lower lash line.
Steps to Re-create the look:
Start with concealing you eyes and prepare lids by using an eye primer
Pick a bright matte orange eye shadow on a flat eye shadow brush and apply it on the inner half of the lids.
Use a grass green Eye shadow on the rest of the lid area but do not extend the color above the crease.
With a fluffy blending brush, blend all the harsh edges in the crease using a taupe brown eye shadow.
Skip on your regular black kohl and apply white eye pencil on the waterline.
For lower lash line – use a dark blue or a violet eye shadow on an angled brush and run along the waterline
Apply a subtle peachy gold shade for brow bone and inner corner highlighting
A glassy black eye liner to line the upper lash line and adding definition to the look.
Finish off with 2 coats of mascara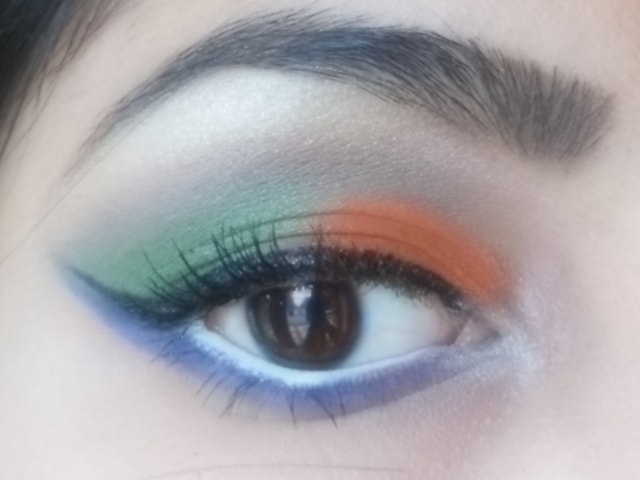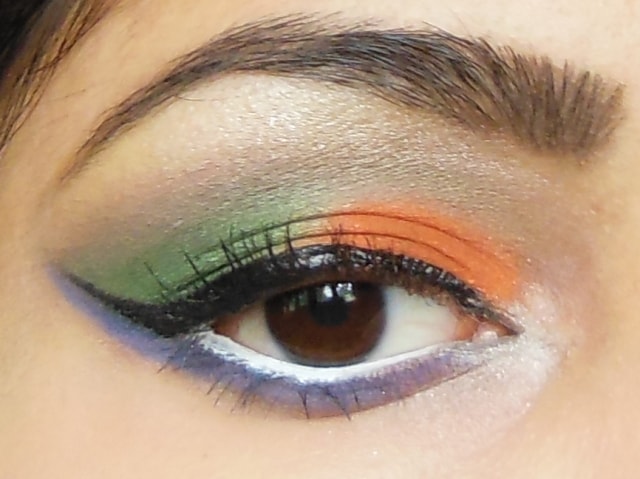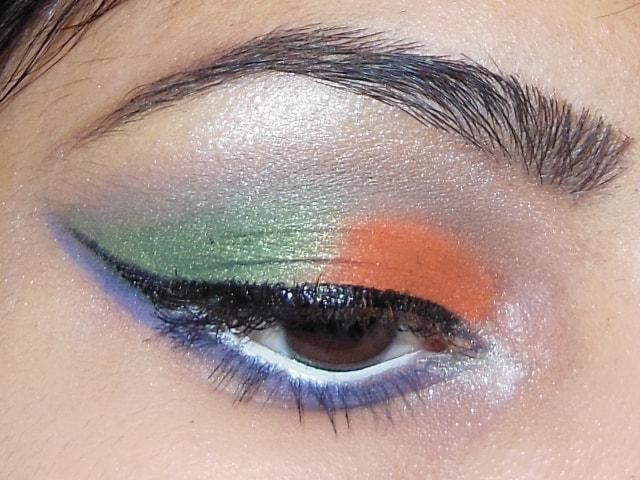 Products Used–
If you interested in checking out few more patriotic creations by me… here you go
Hope you like the look!! So how are you celebrating Independence Day or Wearing Tri-colors??