Eyes-O-Mania Series: Part 10 – Gold and Pink Eye Makeup
With the little one in the house I barely get time to put on any makeup and if sometime I plan to do, he wakes up in the middle and I am left with no option but to remove whatever I have had on and plan for doing it some other day :P. I am okay with not doing full face makeup because with so much fat, I don't feel like doing looks but I am majorly missing doing eye makeup looks and tutorials. And to makeup for it I started going through my makeup folders and found a plethora of looks and tutorials yet to be edited and posted…. 😀 😀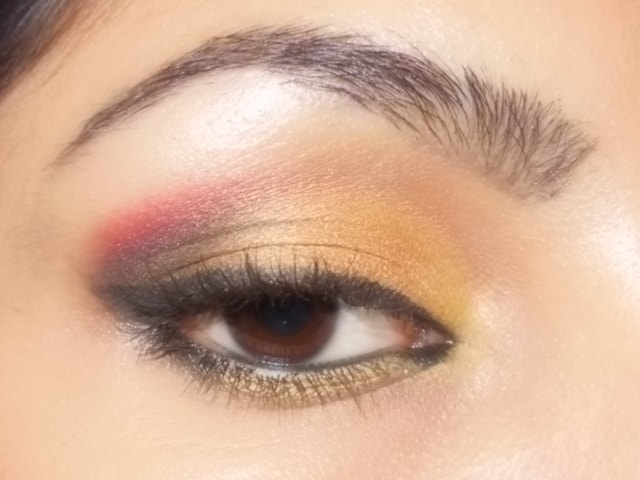 So, Yayy.. now you wont miss me doing the Eye makeup looks as I am planning to post the ones I have already shot every now and then!
Today's look is almost a year old, so this is a major throwback! I myself don't know how many of such looks are lying around but now I all set to post these so stay tuned!! 🙂 Forgive me if you find the quality of these pictures that good because I was figuring out how to click these with my cam and also they are taken at the end of the day and that too with flash.. I like to take my pictures in natural light though!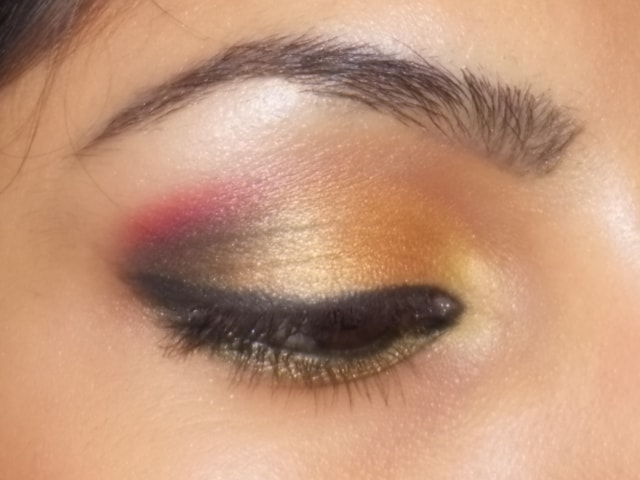 Let's talk a little bit about this look which is a bright golden eyes with a hint of pink in the crease and a little bit of black on outer V for that smokey effect. I am so feeling to recreate this look again, just to check if I do any better now!
It is a pretty simple eye makeup look with a bright yellow-golden base which works on Indian skin tones like anything and to give it a little bit of twist I added Pink in the crease than the usual light brown shades. You can very well do without the smokey effect by taking off the black from outer V. Also, if you like to brighten it up a bit more add a bit of sparkling gold eye shadow in the middle for that super shimmery finish and a pair of false eye lashes for added drama on the eyes.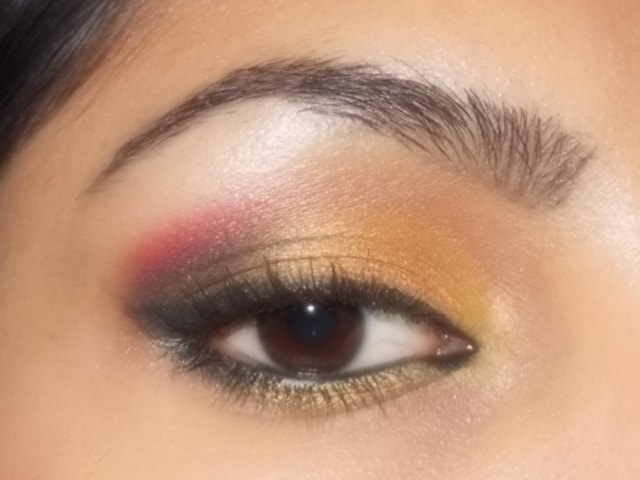 I have also posted a full tutorial on this Golden Pink Eye Makeup and you can also check my look with Gold Pink smokey eyes.
Here is the picture of all the products used for this look..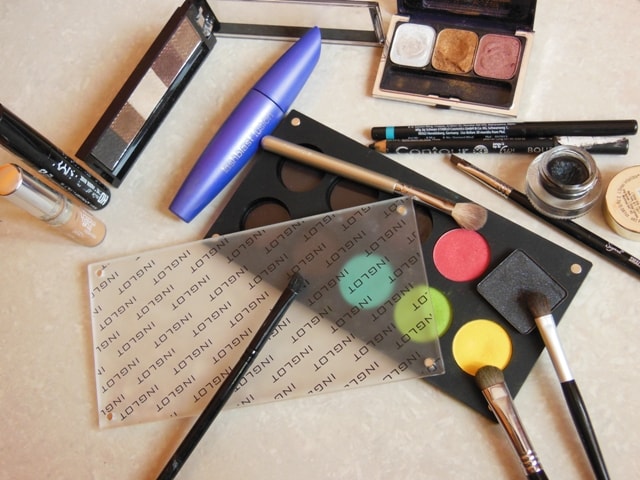 Don't Miss to Checkout:
Hope you liked the look!
Do you like such Bright Golden Eye makeup or keep it simple with Kohl/liner on special occasions?