Eyes-O-Mania Series: Part 1 – Gold and Green Eye Makeup
Off Late, I have been looking forward to try all sort of shades and styles with the eye makeup. I had been really bad at drawing and painting, used to do all sorts of "naataks" to stay away from Painting/drawing  classes/competitions but I am enjoying playing with colors for the first time in life not on the paper but on eyes. Surrendering to my "Color-OMA" spree, I created few of this eye look.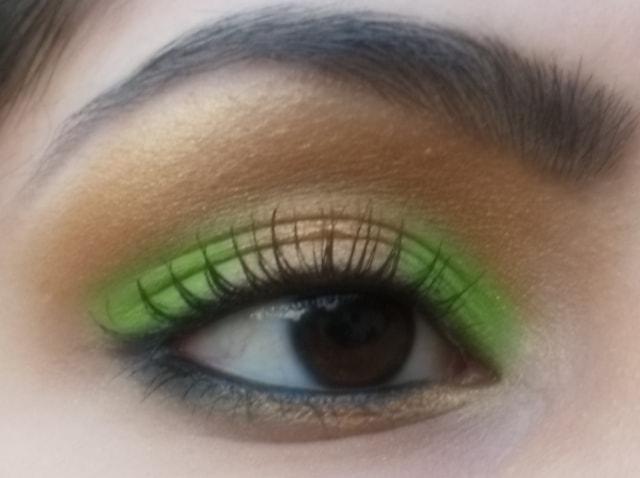 The first one in this series is sort of a subtle green look with a pearly finish golden eye shadow in the middle surrounded by a bright lemony green shade in an almost matte finish. I refrain bringing color to the crease and prefer blending it in the crease and use a highlighter for brow bone but this time I took it all the way to crease.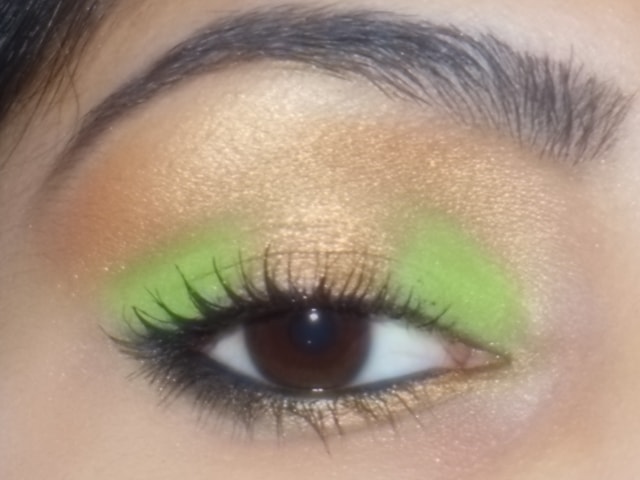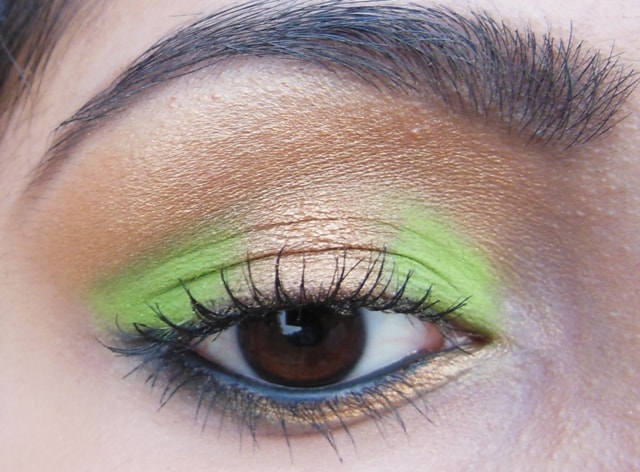 This is one of my favorite eye makeup looks, I never though I would like the results so much but this lemon green with gold bowled me over. It is a quick 5 min makeup look and I created this in a jiffy. I will definitely re-create the look with different color combination. Also, this is the first time that I missed lining my upper lash line 🙂
Products Used:
PS: This is the first time I used a regular camera camera(Nikon CoolPix)  for clicking makeup pictures as till now it always has been Cellphone Camera . Thanks u Melissa for encouraging to do posts in natural light. I was a bit late to click pictures but next time i promise I will be on time. 🙂
Do you like this look? Would you like to see more such posts?