Eyes Makeup Tutorial – Red Tinged Copper Brown Eyes
Hello,
I am in love with Maybelline Color Tattoo Eye shadows though they are immensely gorgeous but when paired with powder eye shadows they look absolutely flawless. So, today I will be sharing a simple tutorial on achieving this red tinged copper brown eye makeup.

Products Used: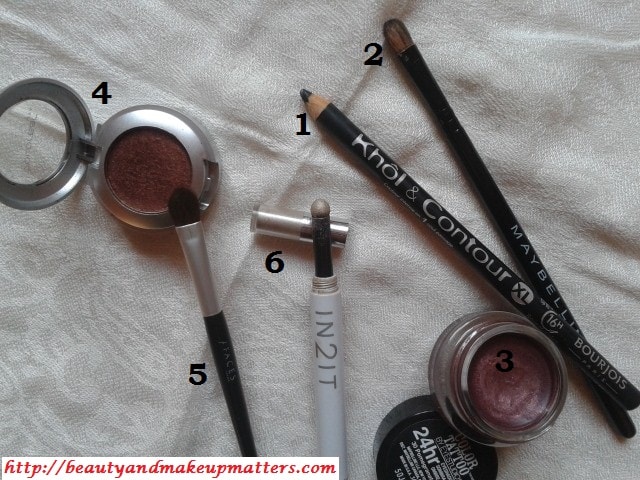 Maybelline Eye shadow Brush
Steps:
Apply the Maybelline Color Tattoo Eye shadow Pomegranate Punk all over the lids using the flat Maybelline Eye Shadow Brush.
To give finishing look at the edges apply Colorbar Spicy Copper Eye shadow using the fluffy Faces Eye shadow brush and blend the color on the outer corners and crease area. The shade amalgamates nicely with Maybelline Pomegranate Punk Eye shadow.
Line your lower lash line with Maybelline Pomegranate Punk Eye shadow using the Maybelline Eye Shadow Brush only.
Highlight inner corners and brow bones using the Shimmery White eye shadow from In2It Eye shadow Pen.
No Mascara this time just filled waterline with my favorite Bourjois Kohl & Contour Eye pencil-Noir Expert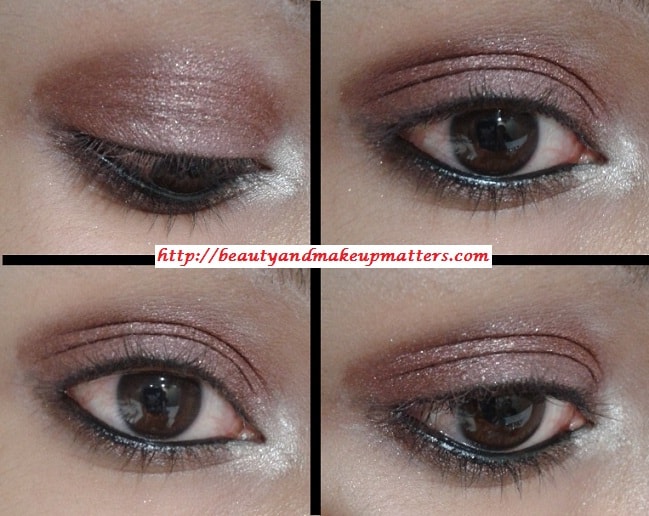 This took not more than 5 minutes to be done completely and looked great for daytime, apt for Office-goers and for a formal outing too.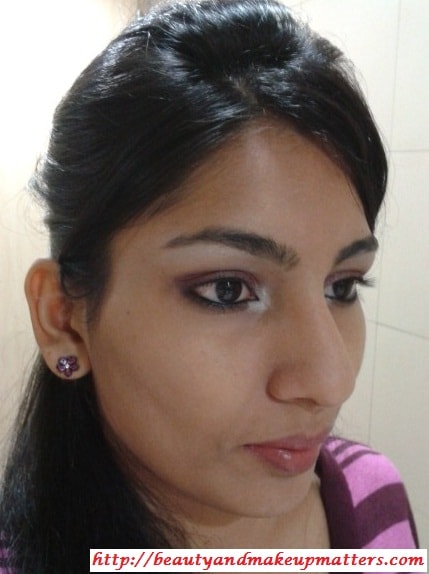 How do you like this Simple Red ringed Copper Brown eye look? Do Share your thoughts through comments.